I have been asked to build a large dining room table for a friend out of some very large pieces of VG fir. The wood has sentimental value for her and has been sitting in her barn for about a decade. We sat down and discussed various design options, and she has decided on a trestle style table using breadboard ends on the top. Sounded like a lot of fun to build, but I immediately ran into the first problem: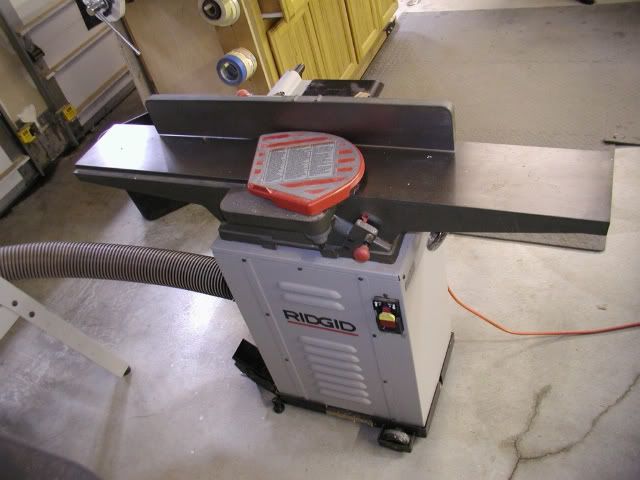 (The Problem)!
I only have a small 6" jointer. The boards are 9.5 inches wide and 7 to 8 feet long. So….Time to finally build the planer sled I saw at finewoodworking.com I made mine out of two 8' long pieces of melamine shelving from the local big box store. I cut some grooves and glued/screwed them together with pieces of MDF. I figured the MDF would stay more stable than wood with humidity changes. The supports are adjustable with the wedges, and I cut the corresponding slots for the wedges at the same angle so the wedge doesn't cause the support to tilt. The supports sit on two strips of non-slip stair tread material, which is also attached to the tops of the supports. Rubber "bungee cords" attached to dowels in the ends keep things from falling off. Screws in the ends of the supports keep the wedges in place.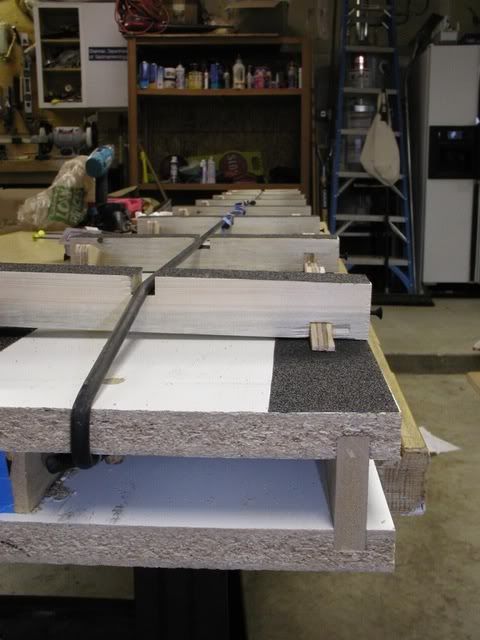 (planer sled construction)!

(adjustable braces)!
The sled came out dead flat and the non-slip material works fantastic. I can push the entire assembly across my makeshift assembly table with just the weight of the board. Now..time to plane (I mean….joint)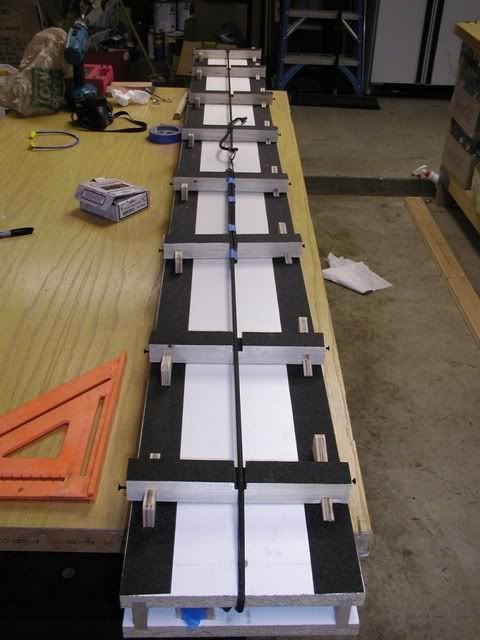 (finished sled)!

" title="Ready to Go!" alt="Ready to Go!" />
-- GSY from N. Idaho
---