After having version 2 fail, I kept on the idea that I could do this and figure it out. After the second version, I thought I'd better use my hard maple to make the next version. So I cut out a piece from my 8/4 board and took my hand plane (yes, that one I built :-) – I was kind of not wanting to use this hard maple with that nice looking edge grain. But since I had not other boards to use, I went ahead and used it.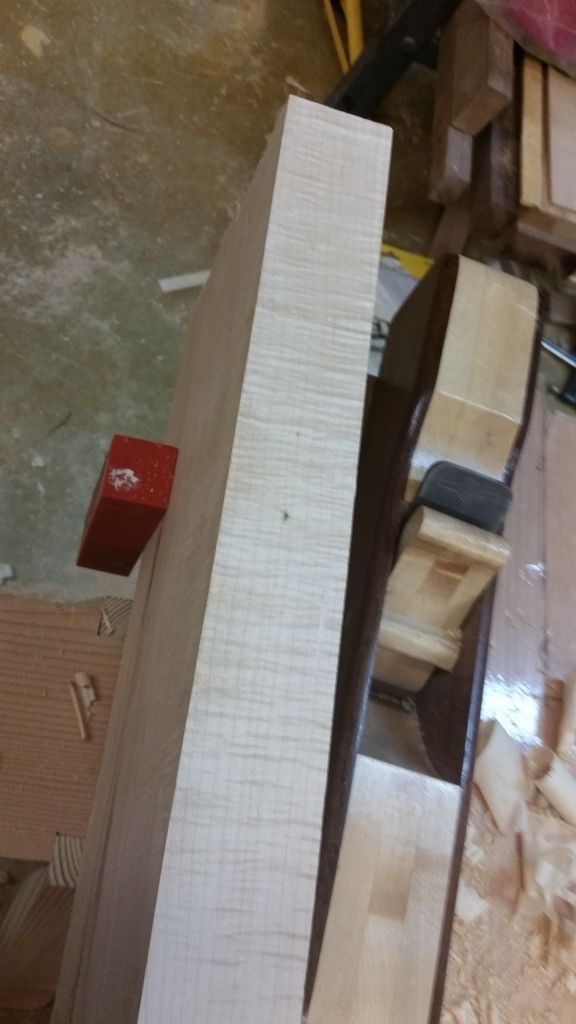 I glued it up and made a new 2" dowel to become my tap. This pic shows the paper guide to cut my slot around the dowel.
After getting the slot cut all around the dowel. After this I created the mortise to hold the blade and made the grove.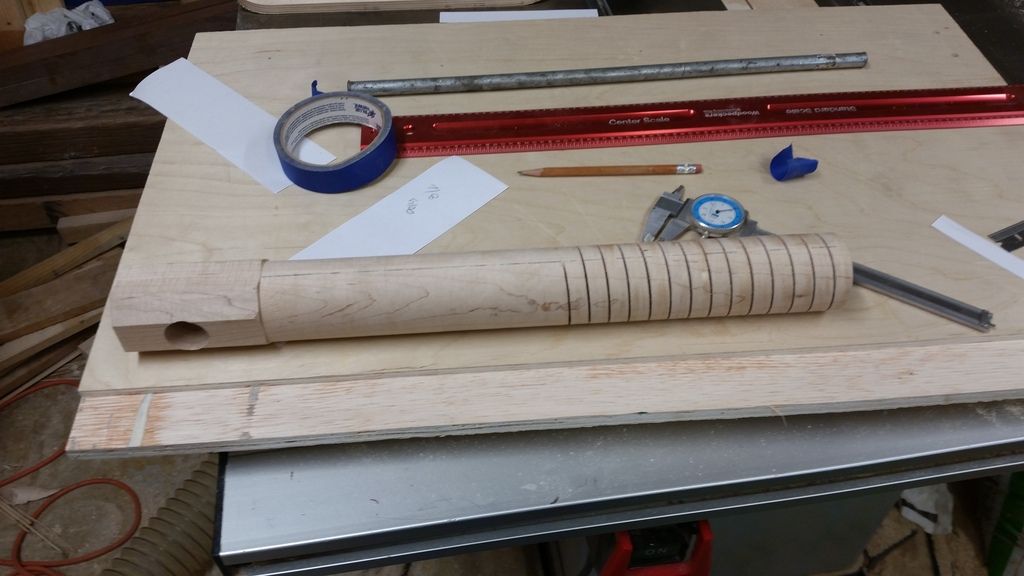 -- Michael S. - Omaha, NE
---