After making the nut, I decided to go the route of using a router to create the threads on the screw. Which meant I needed to get the starting of a thread at the very top of the guide nut. This way the router can be set on top. If one would take some time, make the spacing correct when creating the nut, this step could be avoided, but really, the time to figure all that out isn't worth the time, just run it through the thickness planner and get that thread at the top.
NOTE: If you are planning to use the router, make sure that the guide block/nut is within reach of your router.
Now this part shows where I'm running the guide nut through the thickness planner to get the thread at the top. Notice I screwed on another board to avoid snipe on the guide nut.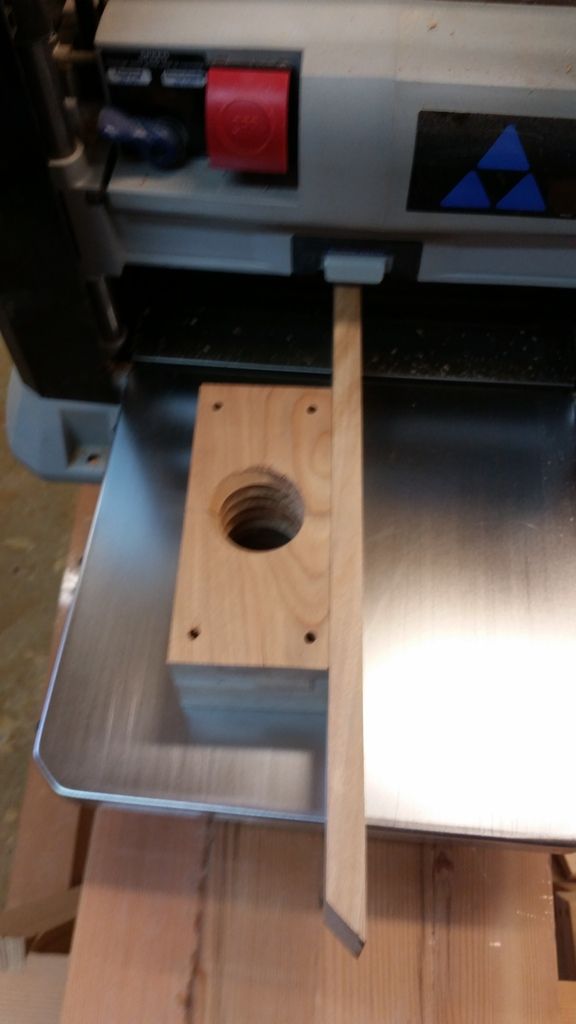 For this next pic, the guide nut is in front, with the guide block behind it, behind it is the dowel that will hopefully become the wood screw. Notice on the end of the dowel is smaller diameter, this was 2" while the rest is 2.5" – the 2" allowed me to get the guide nut all lined up on the guide block. Below is another pic of it all together.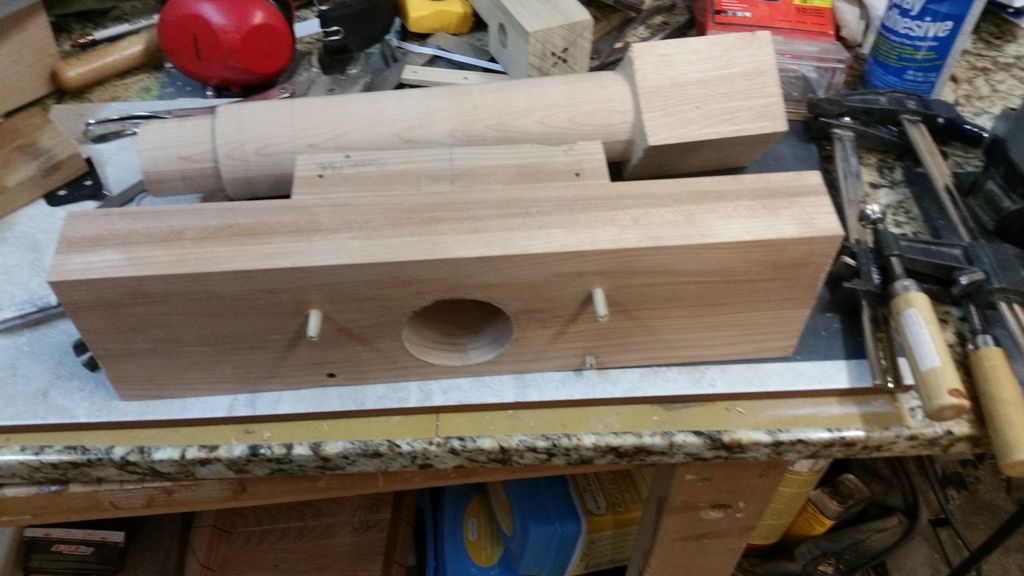 -- Michael S. - Omaha, NE
---