I probably should have updated this about a week ago but the best laid plans of mice….etc . Drilling 5/8 holes through 1 in of white oak 3 in. cherry and an additional 1 in. of red oak is not something that you can whip out in 45 seconds. You are constantly removing the bit to clear the hole of the waste and there are many holes in this base.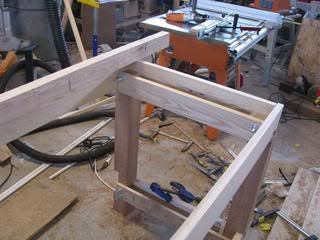 This assembly is still quite rough and there will be a lot of sanding and planning once its all together.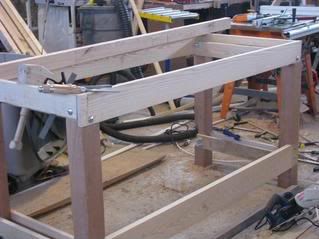 As the above picture shows the back lower stretcher has yet to be put in place
Since the above pictures were taken he remaining assembly has taken place and today I was able to put the tail vise in place. The type of vise is something I saw on the net, possibly here or in a magazine. It certainly will provide every thing that I am apt to need.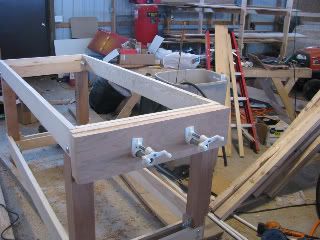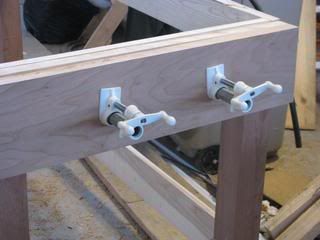 tomorrow. install the small face vive and then start the afore mentioned sanding and planning
-- RTB. stray animals are just looking for love
---