About 3 weeks ago my wife & I went to an estate sale. This was no an auction but a 3 day sale where all items are priced. we were thee on the 2nd day went some items had started to be reduced. The owner had done some woodwork. I went to the barn where all the woodworking tools were, together with tools he used on his farm. Up against on wall were 3 boards that I could not identify.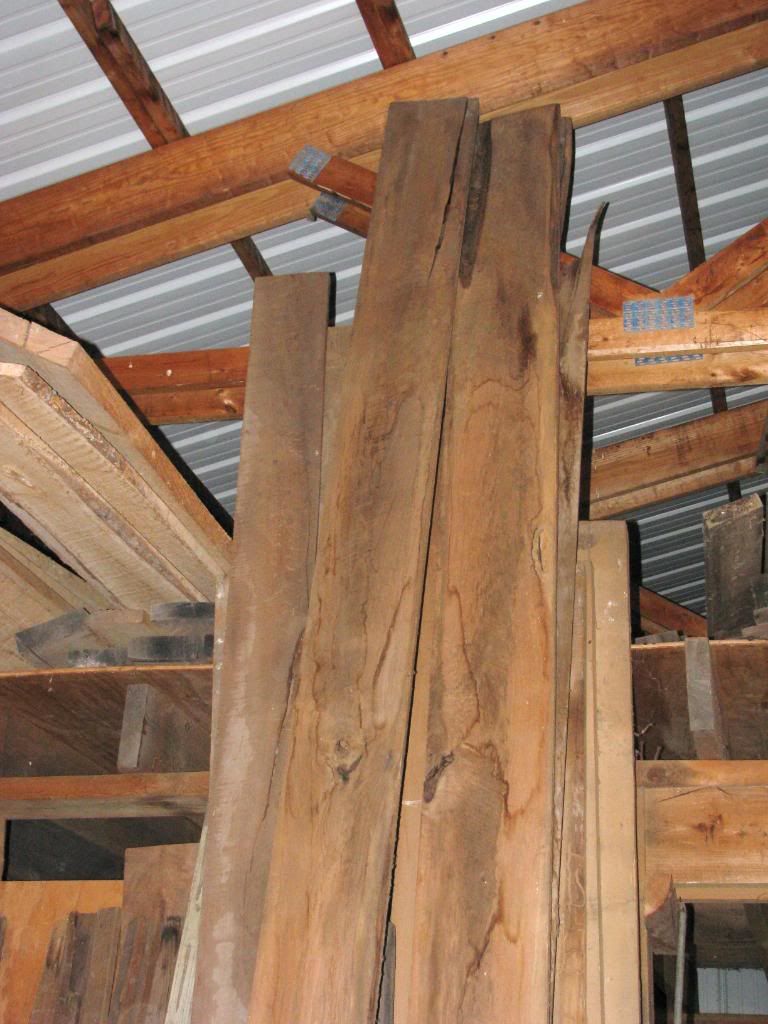 The guy who was handling that part of the sale, who also does a bit with wood told me that they were butternut and that the would sell for $25.00 for the 3. These boards are over 1 ft wide and 17 ft long.
He also pointed out the lumber stacked above the joists the width of the barn. (aprox 30 feet.
hes listed the various types starting with cherry on the far right and the red and white oak beach, popular and on and on. He told me that it had been priced at $200.00 the day before, but had been reduced to $1500.00 and that it had been guesstimated at between 3500 and 4000 board feet. He suggested, off the record, that because of the large quantity of 8/4, 10/4 and larger pieces that it probably more. The wood had been in the loft for between 15 and 18 years and if I was seriously interested he would go into the house and attempt to get a rock bottom price. to cut the story short I got every thing in the loft and up against the wall. I later figured that at 3800 board feet I had paid 31&1/2 cents a board ft. (the picture only shows half of the loft)
-- RTB. stray animals are just looking for love
---