The bow tie layout for the outside of the apron is done. I also laid out for dovetail keys in the corner of the table top and cut the ebony to be used for the inlay.

I used a router with a 1/8" bit to hog out the bulk. The lighting in my shop is ok, but not ideal. I used this cap from Lowes with LED lights in the bill to give me almost "line-of-sight" lighting to the router bit.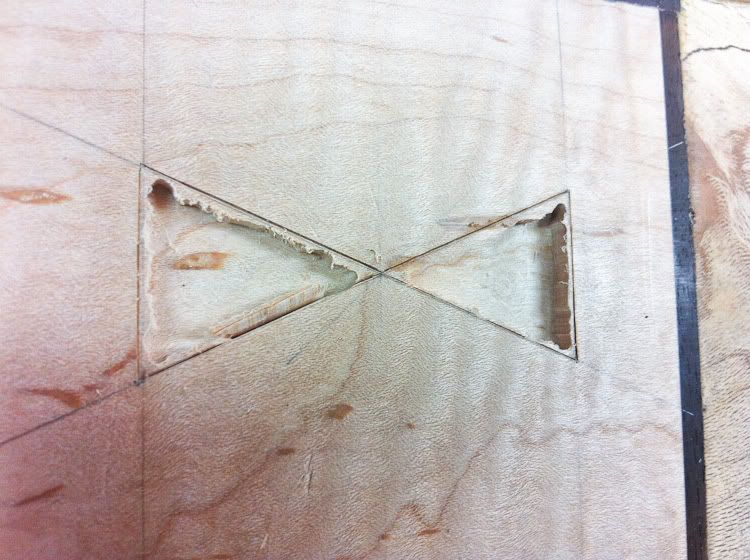 I switched to a 1/16" bit to get as much of the corners as I could, then cleaned up with a chisel and Xacto knife.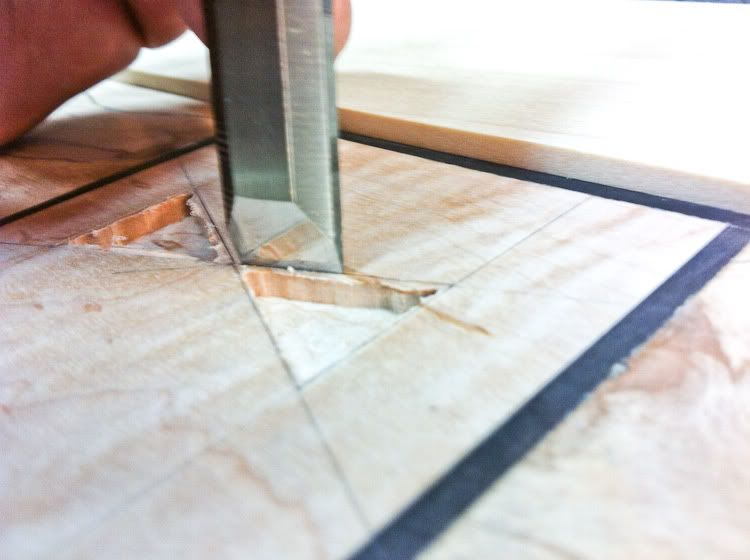 I used a very small file to do some final straightening and clean up of the dovetail key mortises.
The inlay pieces were glued in, using blocks with wax paper again. Once out of the clamps, I started looking at an issue I had at the corners of the table tops. You can see in this photo how the corner broke on the edge of the table because of the grain direction. It happened on both ends of the table, one end was worse than the other.
I was much more pleased with the apron bow tie on this one. Using the 1/16" bit to get into the corners made cleaning it up much easier, well worth the time to change bits for the ease and quality of the mortise.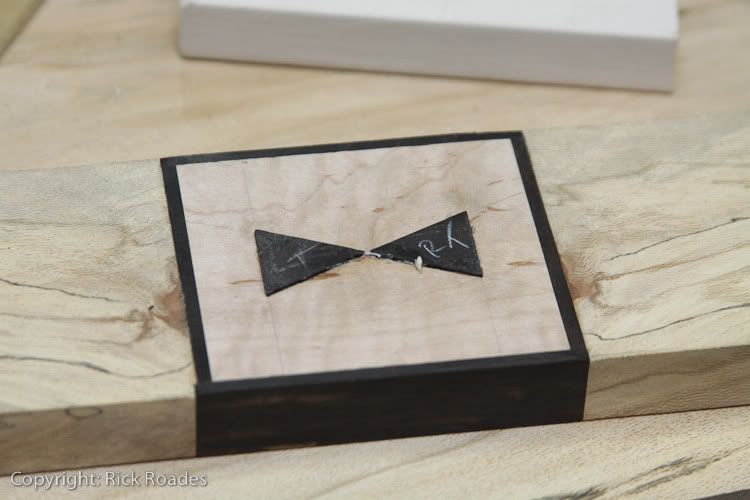 Progress… Here are some views of how it will come together.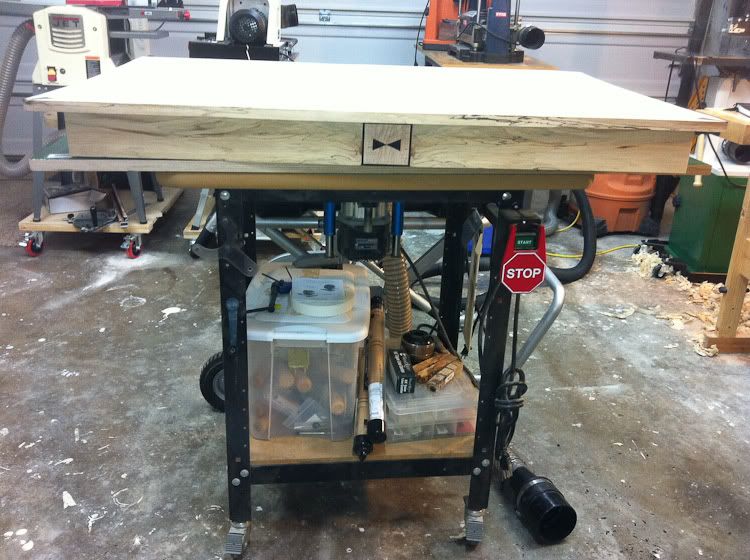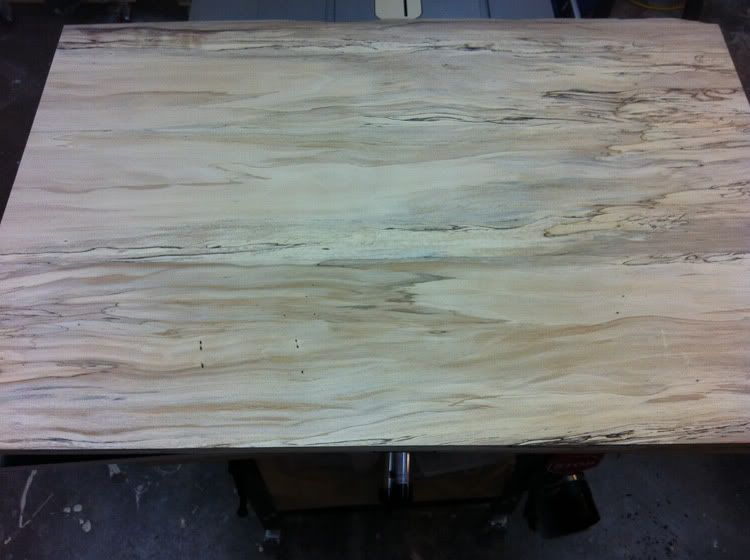 -- There are many tempting parking places on the road to success
---