Just so we are clear I am actually almost done with this project. I'm just now getting around to blogging it.
When my wife and I got married we were the typical college kids. We wanted the entertainment center that showed of the electronics. Now a few years, and a few kids down the road we want to minimize the TV.

I showed her the armoir that dennis built a while back and she said it didn't impress her, so I decided to try and come up with something else.
Well last August we're visiting our families that live 3 1/2 hours away. We went to a thrift store looking for something for the kitchen. Of course we didn't find what we were looking for, and decided to wander through the rest of the store. I saw a beat up TV cabinet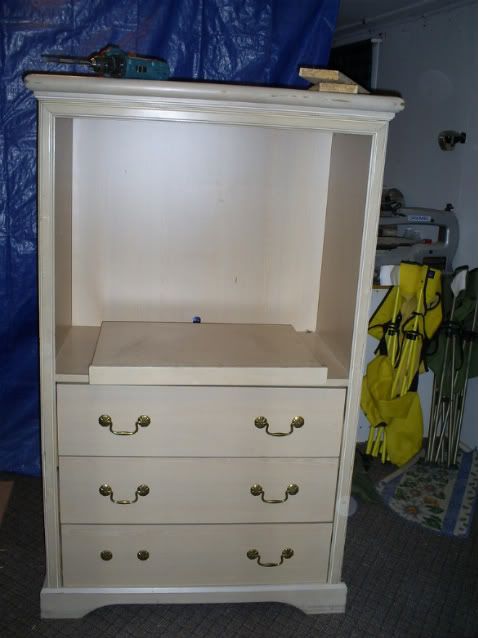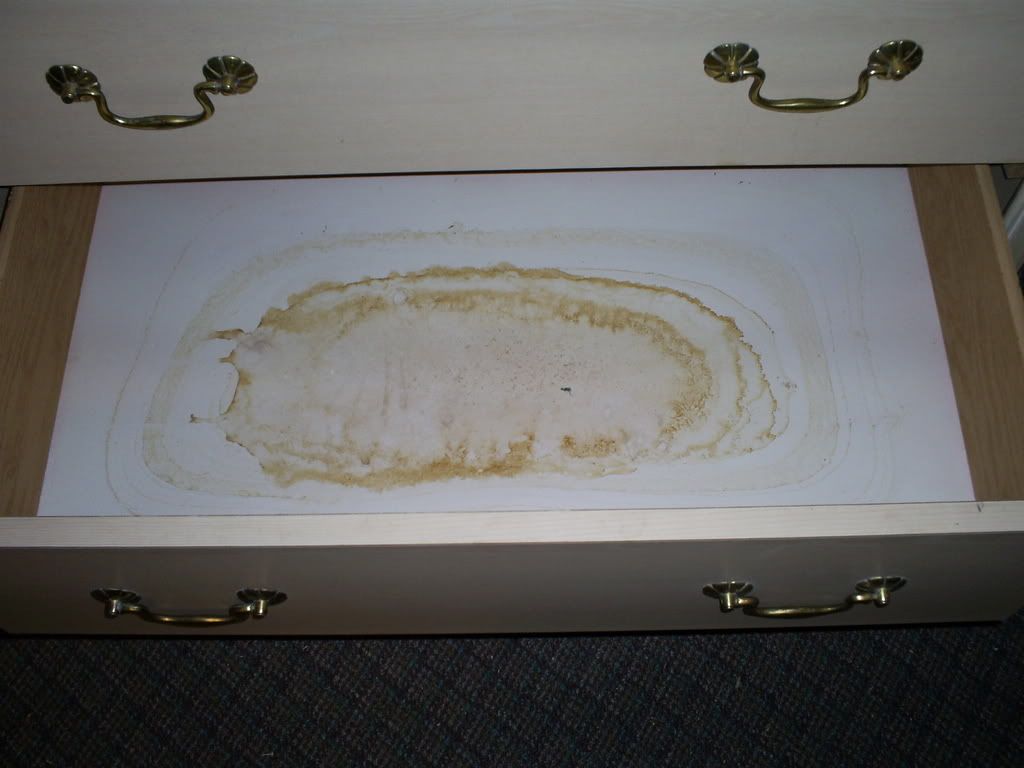 and thought, "If my wife hadn't shot down the design already I'ld show her this and start taking measurements." A little later my wife comes up to me and says she wants to show me something, and takes me back to the same cabinet. She likes it, wants to buy it, and have me fix it up. I doesn't matter we are 3 1/2 hours away from home, and didn't bring the truck.
We the wife is alway right or so I've been told repeatedly. We buy the cabinet, borrow her grandma's truck, and take the it to my parents until we can figure a way to get it home. (I ended up having my brother bring it up to his in-laws (2 months later) who live an hour and a half away, and picked it up from there.)
The cabinets made of particl board, missing some hardware and trim pieces, the drawer bottoms all have water damage, and two brace boards are broken amoung other things. But if it makes the wife happy (and so far it has) then I quess its worth it.
-- remember always measure once and cut twice
---