I collect what some might think is crap/junk so with a little spare time I made this.
Having Americans in my family and American roots from way back in 1776 I thought I would do a sign? with the stars and stripes
the back is a small 16" wide x 2' chunk of old growth pine, the birdhouse is even older, the sheeps skull I got from a farmer and it was attached to the carcass,in a load of manure (freaking dogs made a meal of it…...worst nightmare for the wife) so I put the skull up high in the leanto and left it.
Not sure what you call those yokes that came from an 8 horse hitch?.....pins from a barn
painted the skull, guilded the teeth, cut it into the birdhouse, put birdhouse onto board, stars on the skull, stripes on the back board…...........might put the union jack on the top and bottom, might put a troll standing on the roof carrying the Canadian flag…........might not
it needs a name
might carve a glove coming from the wood background holding an antique lightning rod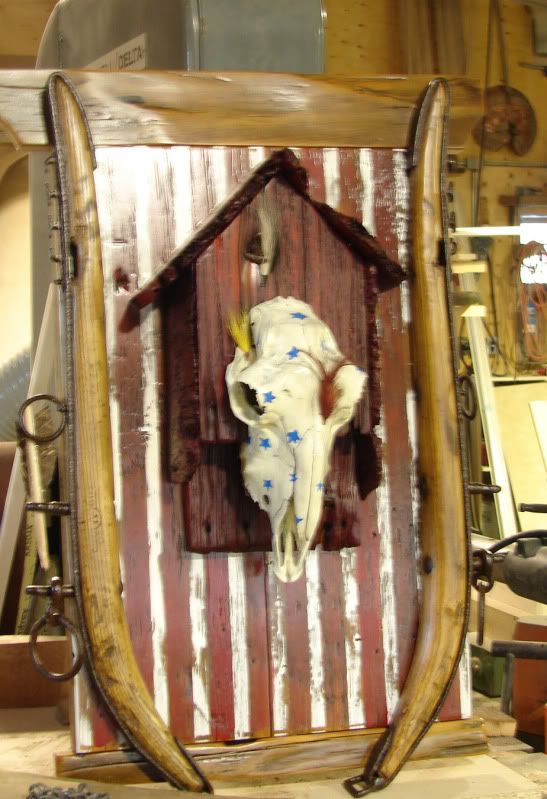 >
-- "Good artists borrow, great artists steal"…..Picasso
---