Thought I would share pics of the slab flattening machine I am constantly upgrading. Made from 80/20 extrusion, it's basically a CNC minus the computer and motor drives. While it could be converted, I like to manually run the router, so I have control over the cut.
Here's the basic machine: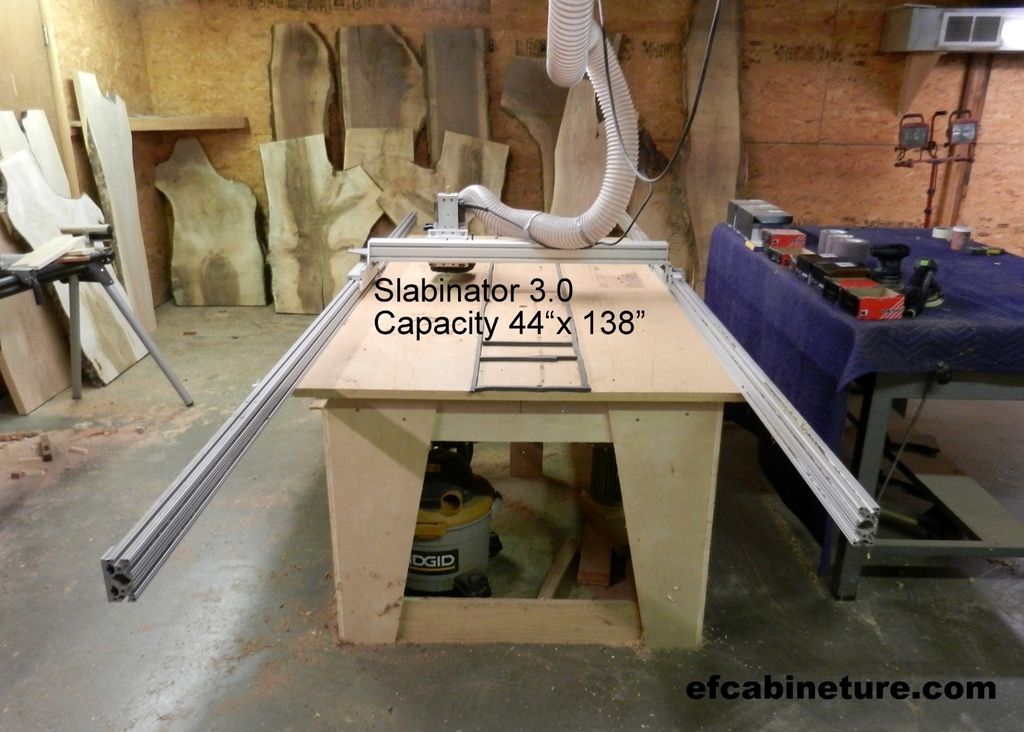 Slabs are held down via a vacuum table. Super simple design using a shop vac and weatherstripping.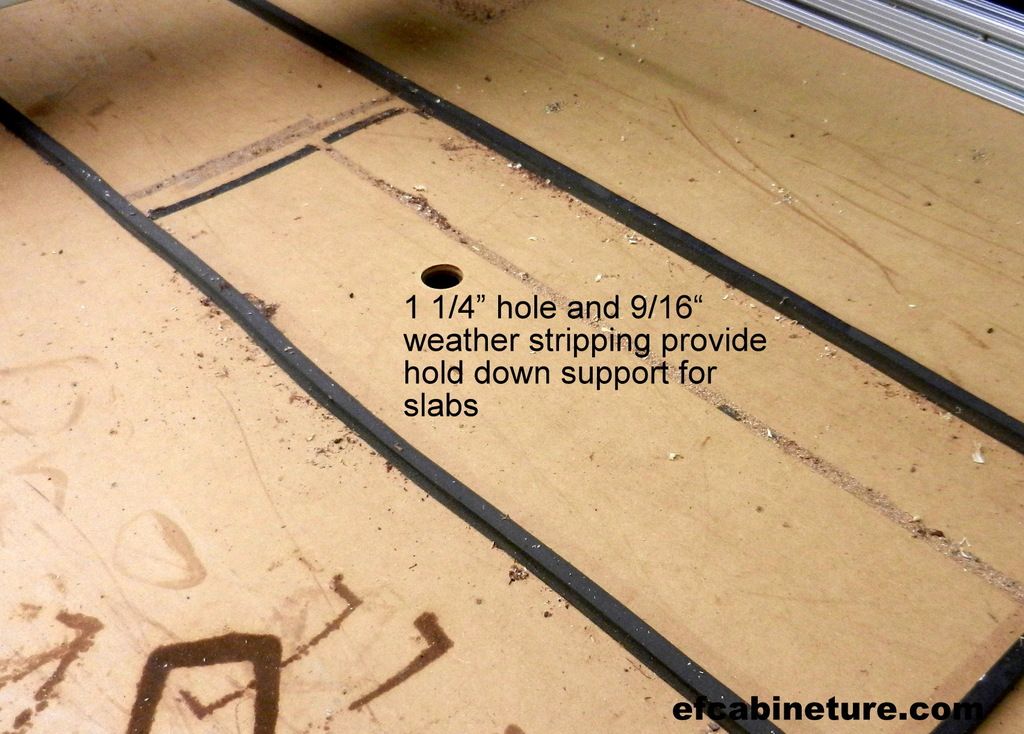 The router is held steady on the track with linear bearings and a mount made exclusively for the PC router. Much safer than the traditional sled where the router can tip and/or jump up.
Had to get creative with height adjustment as the riser has no lock without a motor attached.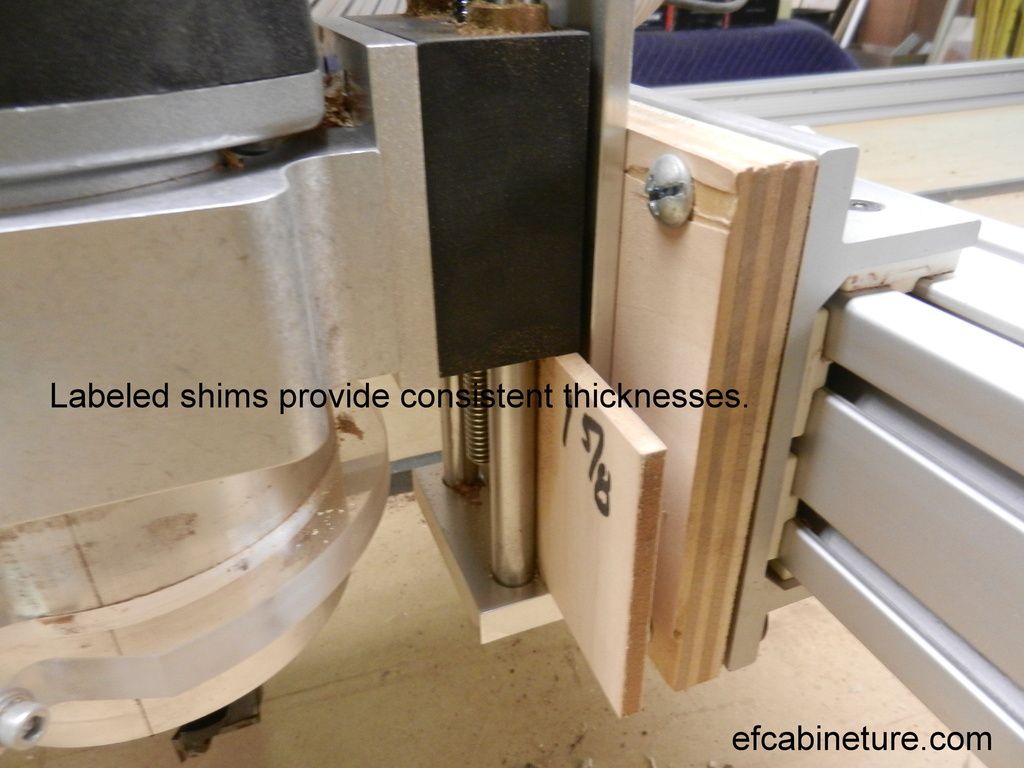 Surfacing is done with an indexable head, utilizing mini carbide cutters. These can be rotated should they chip.

This machines is a bit overkill for anyone needing to surface a single slab but is proving indispensable in my shop, as I seem to be doing a lot of live-edge tables lately.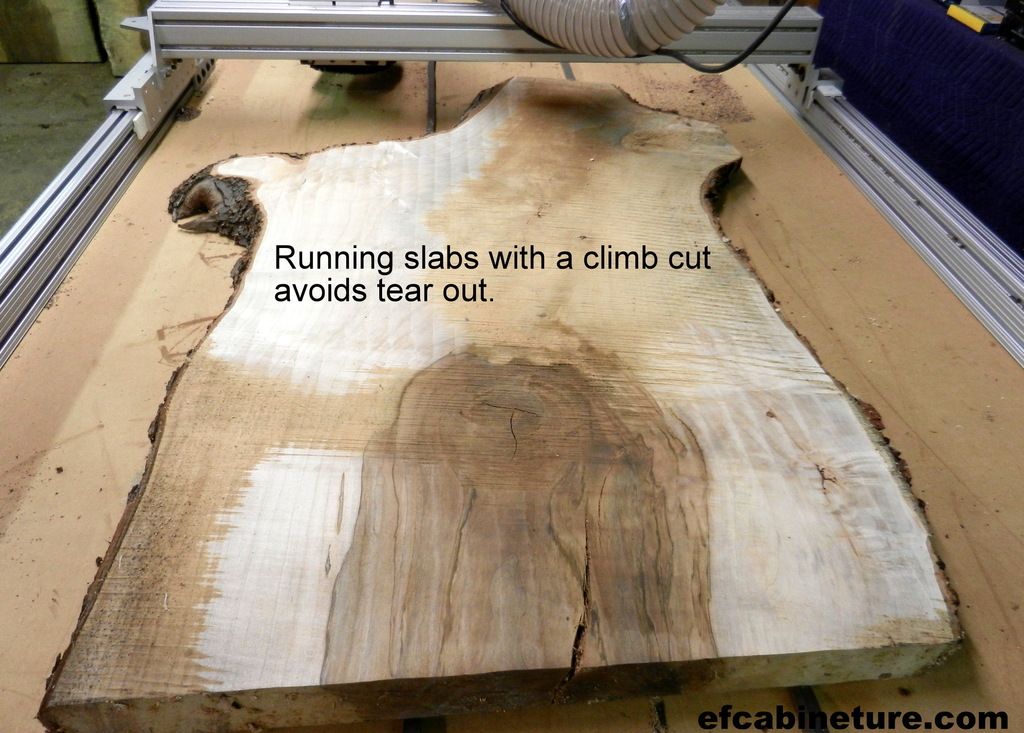 It does a very nice job and makes tables that are too large for industrial machines, possible.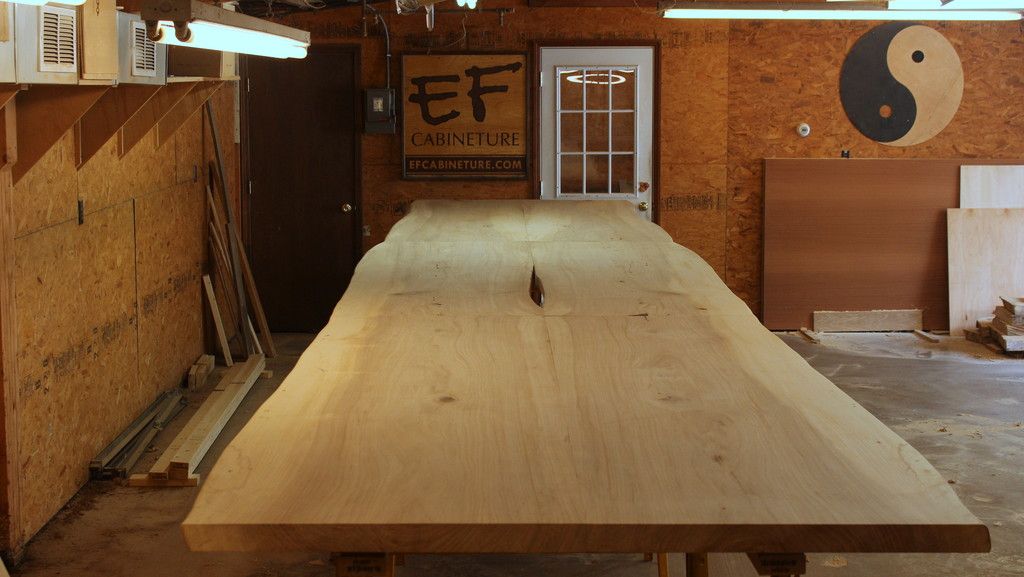 Thanks for looking. Hope it helps someone out.
-- Doubt kills more dreams than failure.
---