I saw the review of a refurbished jointer and wanted to post a review on a unique table saw. The Hammond Glider saws were originally designed to cut lead type for printing presses. They are a very precise, sliding table saw with accessories designed to easily and accurately position very small pieces for cutting. I purchased mine for $50.00 on Craigs List and this included a very strong 1 HP motor. When I picked up the saw, the table was a solid sheet of rust. However, the table still slid well and most all the parts were there.


The table includes a lead screw that can be used to move a positioning square laterally. This makes cutting mutiple pieces the same length a snap. Surprisingly, there is enough travel to cross-cut a 20" wide board.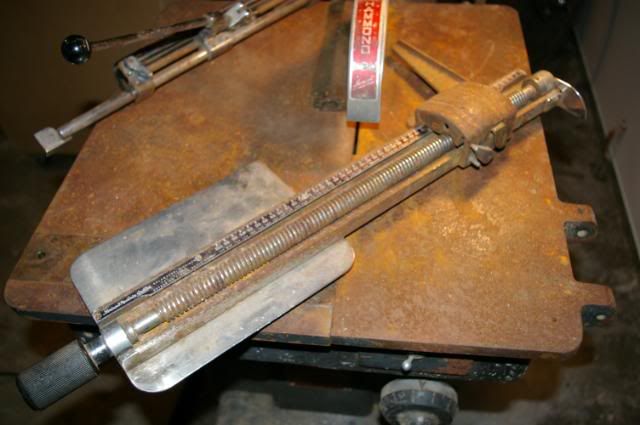 As you can see, the top wasn't in great shape. The arbor runs in securely mounted bearings, with a through bolt that attaches a blade mounting holder. I modified a 7 1/4" WoodWorker II blade for use on the saw and it has worked wonderfully.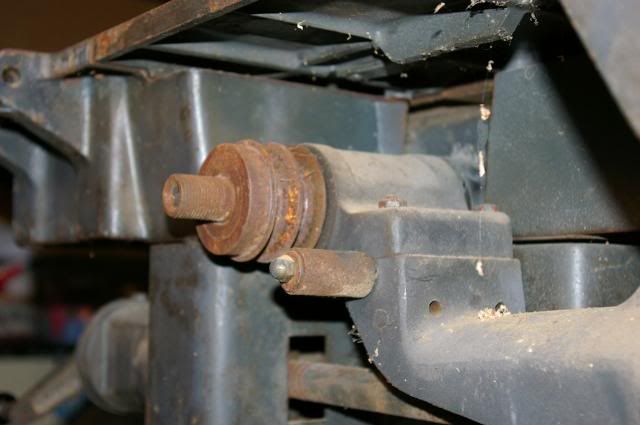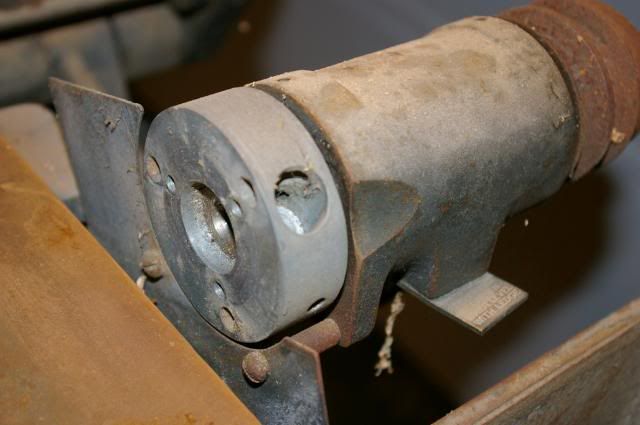 The saw is very heavy for it's size, weighing over 350 lb. This naturally makes it very stable to use. The fixtures that serve to clamp small pieces also make the saw quite safe to use. You can clamp small pieces and slide the table; never getting your hands near the blade. In fact, I helped my 10 year-old daughter with a school project recently and she used the saw to cut multiple small blocks for making some Jacob's Ladders. She promptly anounced this was her favorite tool in the shop. I like it myself and would give it five stars except for the fact that they haven't been made for several decades. I will try to post more photos of the refurbished saw later.
-- CutNRun - So much wood, so many trails, so little time
---
---
---
---