I finally got to play with the new band saw, and wow what a difference a quality tool and blade make. I bought this primarily for resawing, and so far it has not disappointed.
http://www.grizzly.com/products/g0555
The band saw came mostly assembled except for the base and table. It was really stuffed into the Styrofoam, and was a pita to get out. I had to tear the foam apart around the base to get it out.
Otherwise, it went together easily. The riser block was easy to install, and increases the resaw capacity to 12". I highly recommend it.
Tensioning the Woodslicer took some doing. It took a little elbow grease to turn the knob enough to get it properly tensioned. I'll probably create some type of lever to replace that knob. The tension quick release is a very nice feature.
A couple things that I wish the band saw had come with would have been wheel brushes and a taller resaw fence. For the money I can't really blame them, and I created my own brushes:
I tried resawing some pieces with the fence parallel to the blade, but like every band saw I've ever used there was blade drift that needed to be accounted for. Once the fence was adjusted to compensate for drift I could run pieces through against the fence fine.
I ran a 6" tall piece of maple through on the short fence, and while the cut speed was diminished it cut fine and would have been even smoother if I had a taller fence to hold it against (next on my list to build).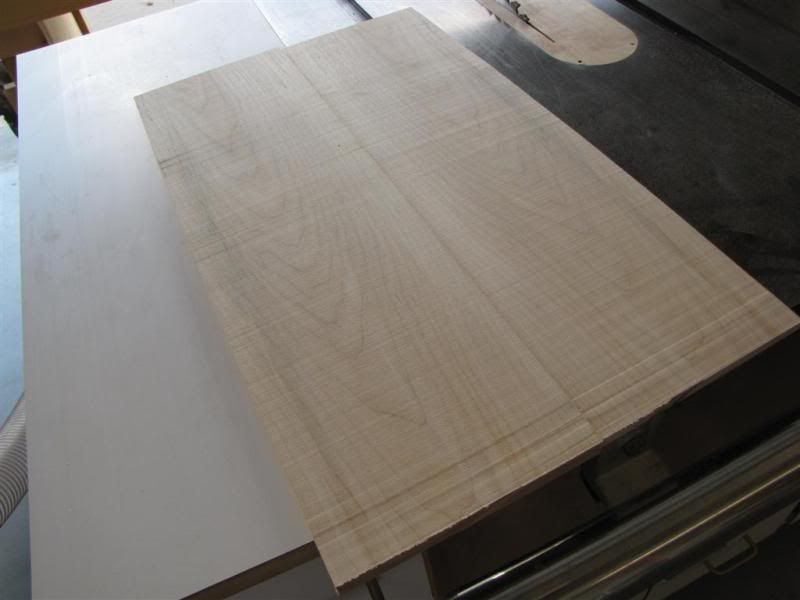 I shaved a piece off some plywood to see if I could get some thin pieces. I was impressed here as well.
I was especially impressed when I realized I had done all these cuts with the blade tension released! Doh!
Overall, an excellent experience and I am impressed with the saw and the blade. For the money, this combination is hard to beat.
-- You're a unique and special person, just like everyone else.
---
---
---
---