I needed a crosscut saw and wanted it with very specific specs and Bob was more than happy to make whatever I wanted.
So I sent him a chunk of walnut for the handle and he went to work.
14" brass backed crosscut sash saw at 12 ppi courtesy of Bob Summerfield at RMSaws.com
It works as good as it looks and I plan on getting another with the same specs but in a rip pattern.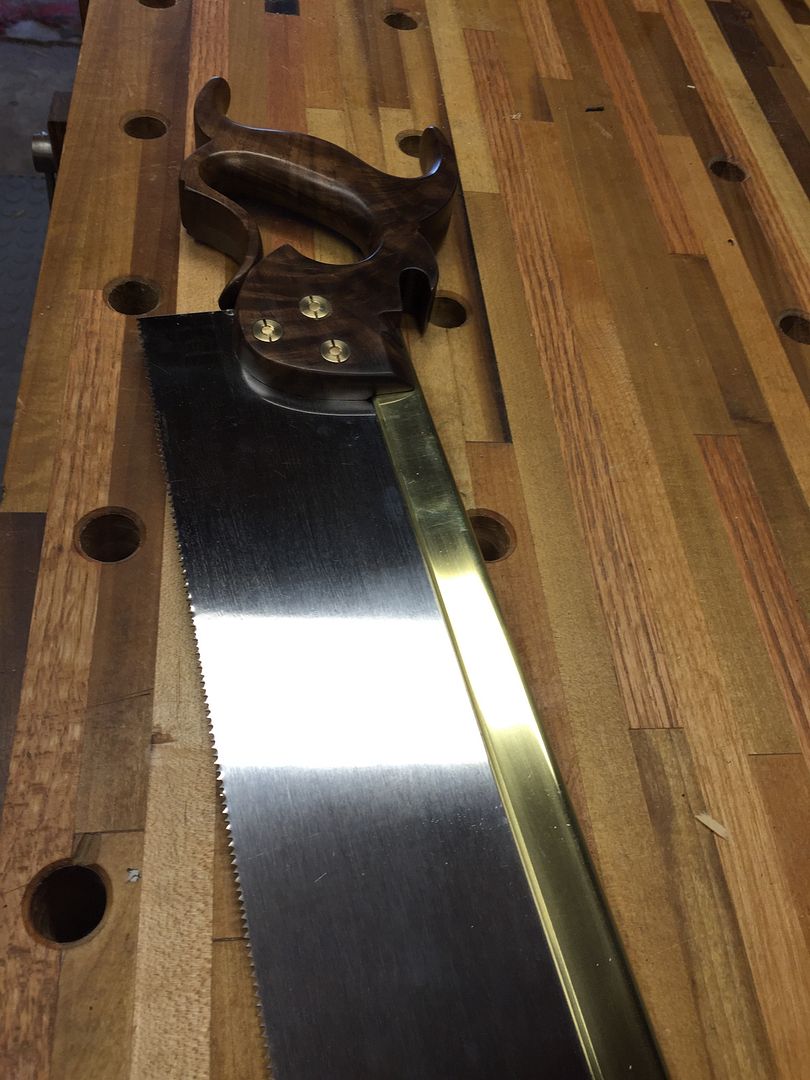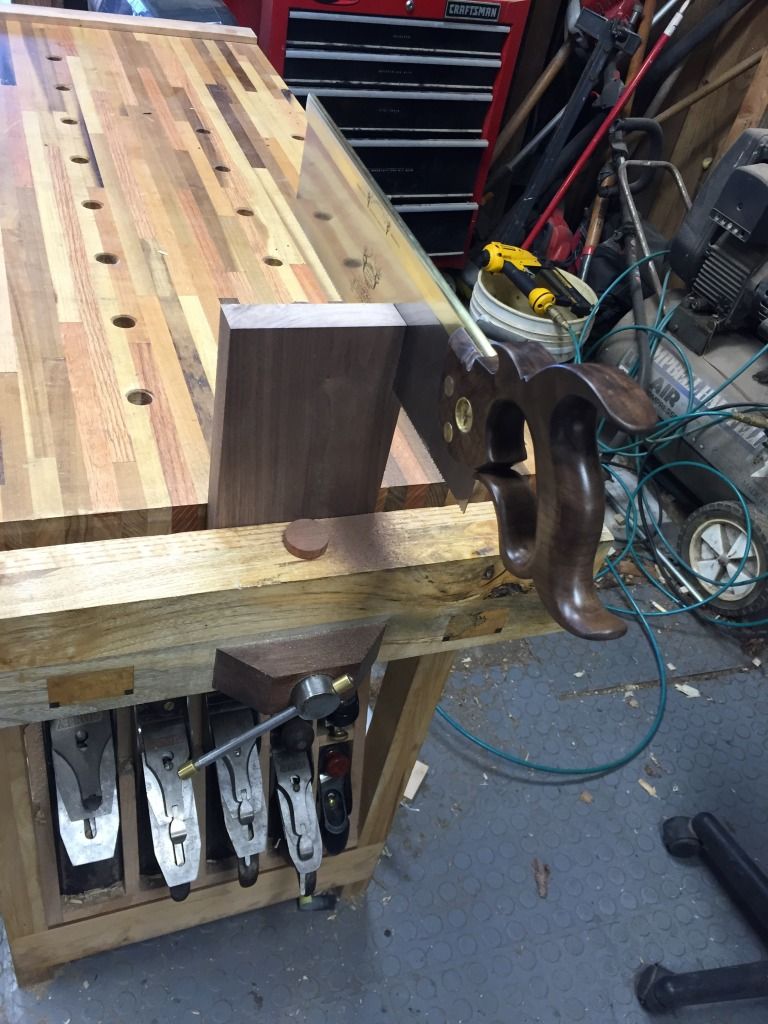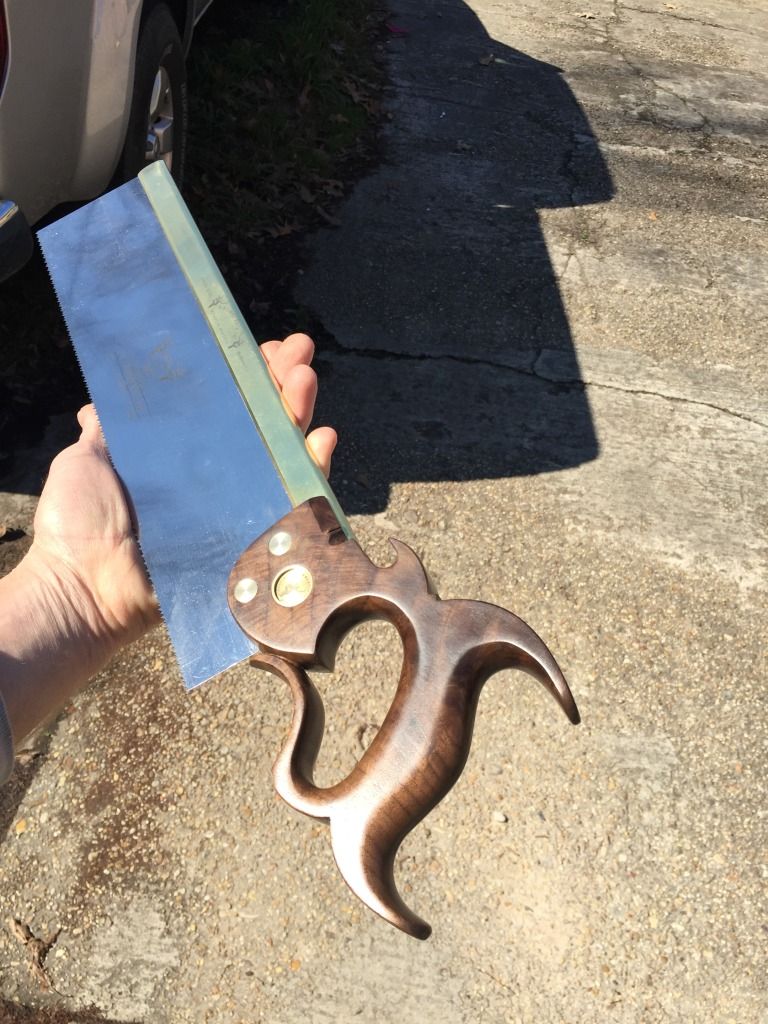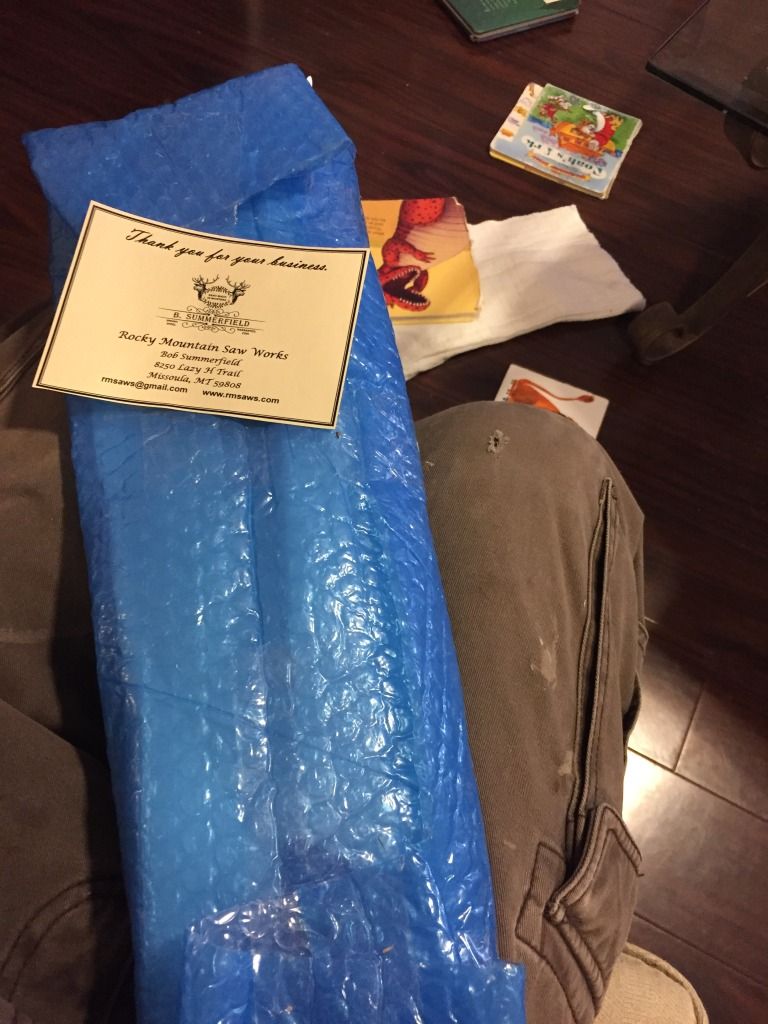 -- Shooting down the walls of heartache. Bang bang. I am. The warrior.
---
---
---
---