I have had this planer for going on 2 years now. I have nothing but praise for it.
I got it used but like new condition.
It has 2 sppeds. A dimensioning speed of 60 cpi allows you to shave rough wood to its desired thickness
quickly with no snipe. Then a quicker finishing speed of 90 cpi, your wood comes out ultrasmooth and ready
to go. The double-sided M2 steel knives are powered by a 15 amp, 120-volt, single-phase motor.
It has a blade zero indicator (which lets you set the cutterhead to the exact thickness of your wood), a
cutterhead lock (which eliminates snipe), and easy blade-change.
It also includes infeed and outfeed tables, which make it easier to glide your wood through the machine.
It max width is 13" and max height is 6 1/2" and a minium of 1/8".
It comes with a video tape explaining all machine functions including changing the blades, which
are 2 sided. They basically drop in.
Is heavy at about 95 pounds, but that helps keep it in place.
The bad is that you have to buy the dust connector for about $30, but you can mount it it in either direction.
I have had zero problems and zero snipe.
All in all it's a great buy.
Another thing that is a great addition is the Wixey planer gauge shown below. Imperial or Metric button
with auto power off to save battery. It will display decimal and fractions. ie.. ".750 3/4".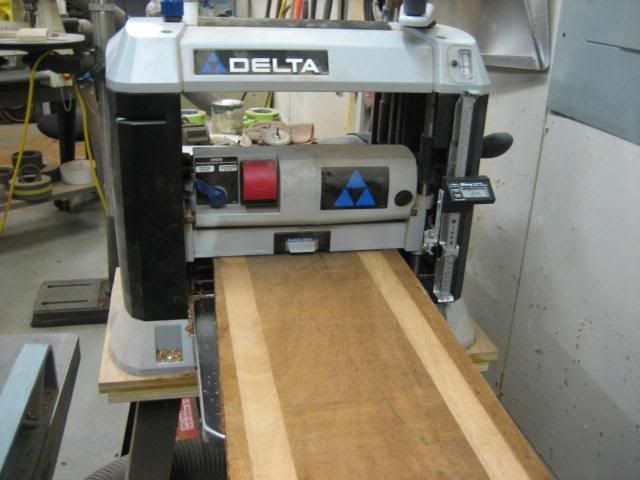 -- Gary - Never pass up the opportunity to make a mistake look like you planned it that way - Tyler, TX
---
---
---
---