I hate ladders, especially extension ladders. The height does not bother me . . . it's the sudden stop at the end of a fall that does.
When I decided to start our rear deck I became a little apprehensive as it is 11 feet off the ground over the stairwell going into the basement (another 8 ft). But then I found Stand-off arms by LITE. I picked them up at Canadian Tire for $25.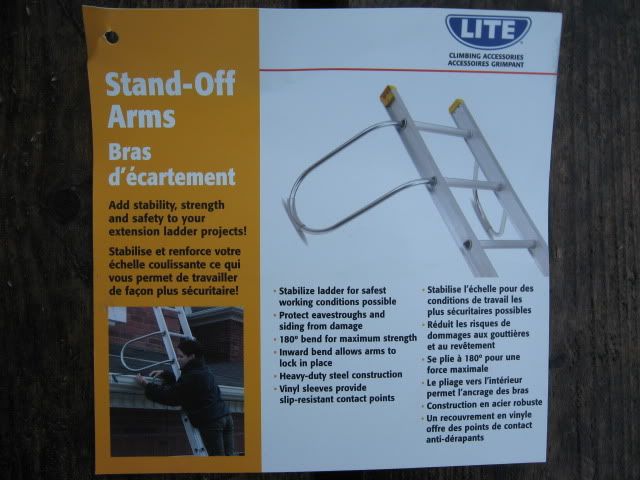 There is nothing bad that I can say. The ladder is super stable and offers extra mobility to work against a wall. I was actually going up the ladder using only on hand to hold on while prior to this I would creep up a ladder hugging it at every rung.
I am very impressed.
-- BLOG - http://www.colorfulcanary.com/search/label/Zuki
---
---
---
---