Like many, I make mobile base's for all of my shop equipment. I have used plastic, rubber metal etc. And while they serve their purpose, they have many short falls. The plastic and metal ones hang up on every chip of wood and piece of trash on your floor, and have terrible locking systems. The rubber ones while they do roll much easier across the floor, still have the same lousy locking system, and develop flat spots when they sit for a extended time.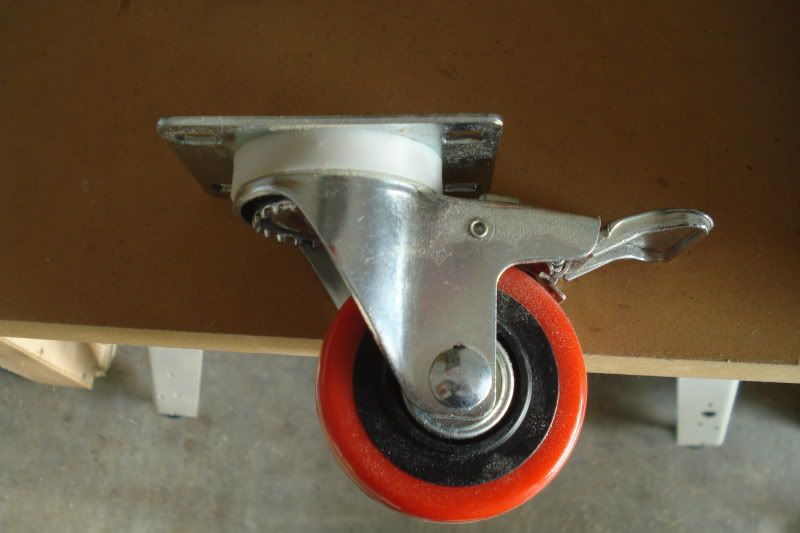 Recently while I was at my local Woodcraft (not a advertisement for woodcraft) I found some polyurethane casters with a great locking system that not only locks the wheels, but the swivel also. Taking out ALL play and vibration, they have sealed bearings and are guarantied to not develop flat spots, so I tried a set.
After trying out a set for a few weeks, the next time I went there, I bought enough to change out ALL of my shops mobile base's. They make several different size's, but since I am almost 6ft 4inch, I have been using the 4inch caster, by the time I build up my base, it brings it up to a comfortable height for me to use.
Today I got my new Grizzly G0593 jointer and before I even put the jointer together, I made a mobile base for it.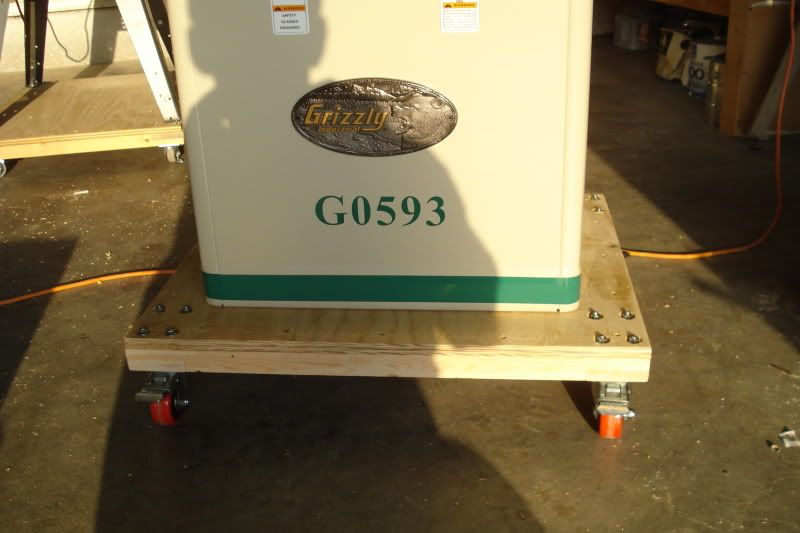 I never buy the "Factory" base, as you can see, the jointer's base is rather small for a 75 inch long bed, so I simply made the base 4inchs wider and longer to make it safer to push around.
While these casters are more expensive than the plastic and rubber ones you can get at the local home improv. store (average cost at woodcraft, $11.00 to $18.00 depending on size), they are well worth the money, and still way cheaper than most mobile "Factory" base's even after you add in the material to build your own base.
I know this is not exactly a "Tool", but it is something MANY of us use to move around our tools.
-- Don S.E. OK
---
---
---
---