Even for a first timer, this inlay kit worked flawlessly as advertised. Using just basic router skills, it couldn't be much simpler. Put the bit and the guide bushing in the router, trace the template to cut the receiving hole, add the spacer to trace out the inlay with the same template, cut the inlay piece free from the stock, and place it in the complimenting cutout hole. Some sanding may be required to make everything flush, and a practice run is always a good idea. The tip of the bit is fairly small, so light cuts are recommended.
I used a Woodcraft template much like the one shown below, and the Freud bit and bushing set in my Freud FT1700 router. This is a high quality brass set that worked like a charm for me on my first try.
Here's my first results: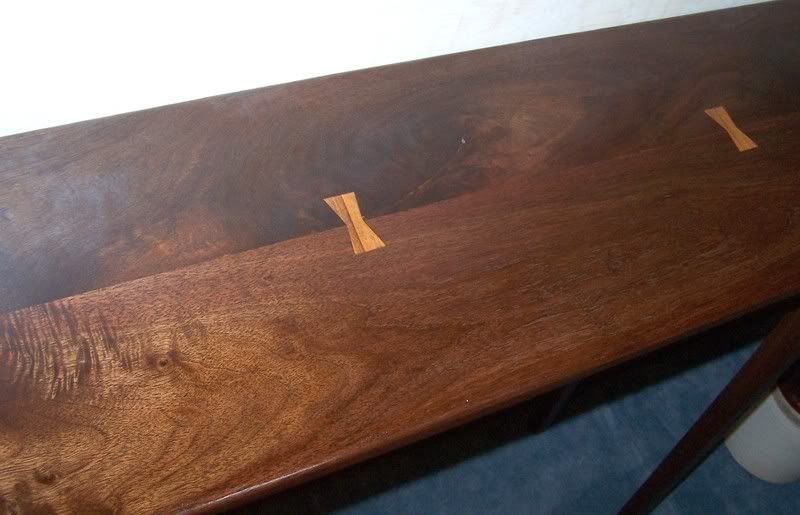 -- Happiness is like wetting your pants...everyone can see it, but only you can feel the warmth....
---
---
---
---