I won a 2nd prize in Gorilla Glue Challenge.
Winners received Gorilla Glue's products and a Gorilla Glue t-shirt.
Got a nice box of various Gorilla glues and a roll of tape. I've been using Gorilla Glue products for years, so it was a excellent prize. Peggy enjoys wearing the Gorilla tee-shirt too.
Today I used the tape and want to share a handy use for them.
My tile KILN needed an element changed . Kiln sits on the concrete floor of my back porch, It is a front loading kiln and sits only 8 inches off the ground. Changing an element involves intalling a 124 inch long 1/2" dia wire coil into a groove in the firebrick walls of the kiln.
I'm 54 years old, less then 6 ft tall and about 250. I knelt on the concrete for about 1/10th of a minute and figured I needed knee pads. Started out the door to Lowes and then remembered the Gorilla Prizes.
Peggy wasn't home so my imagination ran wild. I dug around the kitchen drawers and found hot pads and oven mitts. Eight of them. Out came the tape. I sat in my chair and stacked the pot holders 4 high and each leg and taped them to my blue jeans. Worked perfect. Best knee pads I'd ever used.
I've been using Gorilla Tape for years. It is bar-none the best tape in its class.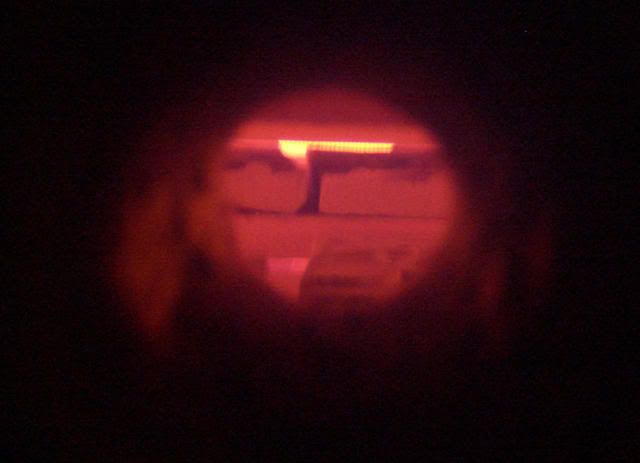 -- keeping myself entertained ... Humor and fun lubricate the brain
---
---
---
---