So let me start by saying that this is the first major tool purchase (in excess of $150) that I have made, and while overall I'm satisfied, there are enough problems to warrant a second thought for a first table saw.
If I could have given 3 1/2 stars, I would have… but I'll settle for 4, since it's not quite a 3 star tool.
I ended up getting this on Amazon, free shipping, with a promo including an outfeed roller, and the whole package was $299. For the money, this is a great saw. It's the only one in this price range that has a belt-driven blade, and it's smooth and quiet which is nice.
Pros:
Inexpensive – For less than $300, you get smaller, portable models from Ridgid, Delta, Bosch, etc. without the nice table extensions, outfeed extensions and whatnot that this has. Or, you get a Craftsman with a table that you can drop quarters through and a miter channel that has tons of slop (I did check them out).
Quality construction – this will last a while, and it's solid.
Easy to set up – From out of the box to a trued (as best I could… see Cons below!) saw ready to start ripping was about an hour.
On board storage – There are nice places on either side to store stuff…


and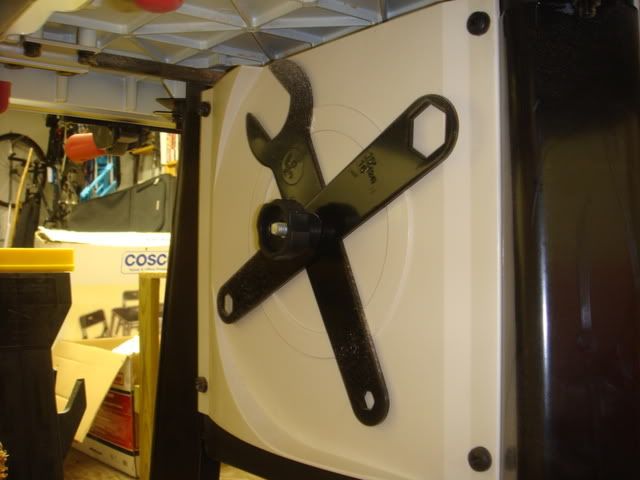 Dust Collection – Other than the fact that the dust collection bin fell out constantly…(I ended up having to heat and bend the plastic to get it to stay in the bottom of the saw!) connecting my shop-vac to the port does a pretty good job of keeping the dust down.

Noise – This is a surprisingly quiet saw.
Cons:
Fence – The stock fence on this thing is utter crap, and is my single biggest complaint about this saw. Cheap, extruded aluminum, not even remotely square. I ended up adding a piece of MDF on either side, shimming like mad, and was able to make myself a reasonably decent fence. Below is a shot of the end, after my fence work…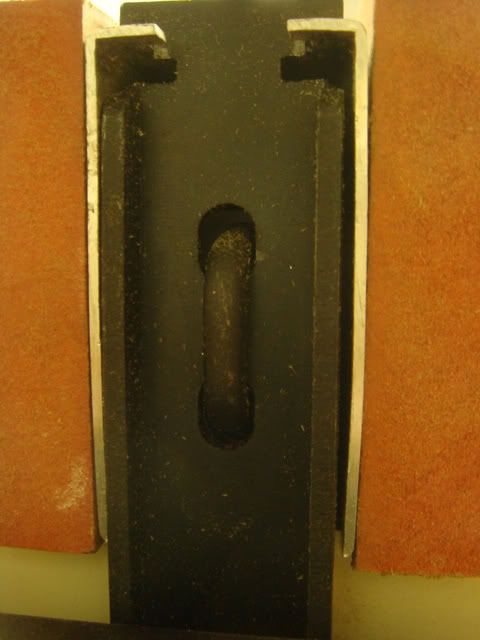 Look at how far off from square that aluminum is!
And the fence I made…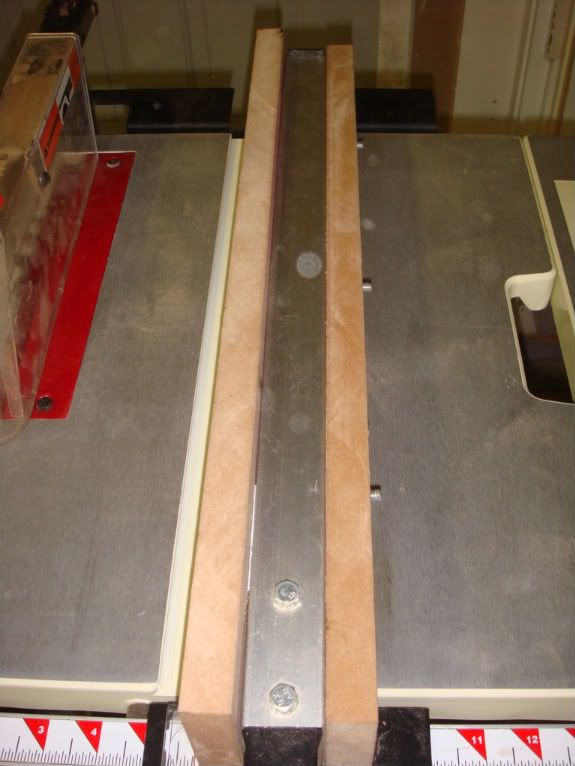 Alignment – Although the manual has very good, detailed instructions for aligning the blade properly, the execution is somewhat more difficult than they make it out to be. There are two bolts recessed into the top of the table that serve as stops for the blade during bevels, which are simple. However, the blade was about 1/32 away from parallel to the miter slot, and getting at the nuts that loosen the motor to make that change was incredibly difficult. The clearance inside the saw means you have to use a wrench that is about 3-4" long (as that's the max length that will fit in there!) and unless you have one of those fancy gooseneck extenders for a ratchet, there's no way you're going to get at it. Very, very difficult.
Blade Inserts – Excessively large clearance… close to 3/4", and that's not even the Dado insert! I'll be making a zero clearance insert for this soon.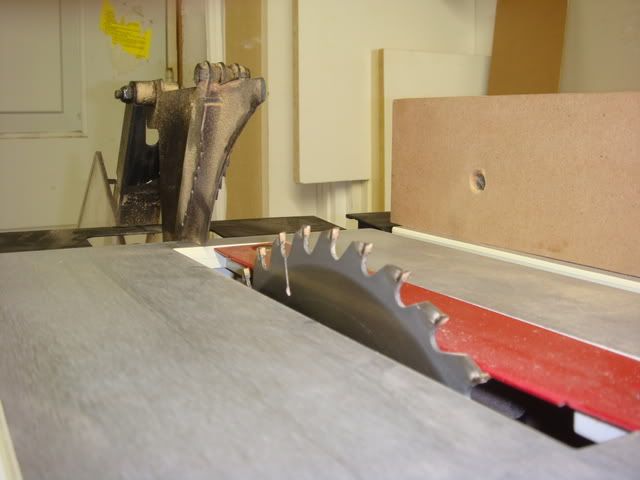 All in all, this is a decent first saw for someone starting out in woodworking. Unfortunately, one of the major tenets that I have learned is that precision counts for something in woodworking, and without some work, this is not a high-precision tool.
-- Ryno http://shawsheenwoodworks.com
---
---
---
---