Ok…I know your thinking this is a joke…but I assure you , my friends I am serious as a heart attack! Pencils these days are a sad conglomeration of strange MDF like material that feels more like rubber, and breaks easily when you try to sharpen it. Same with the leads…if your lucky enough to get a point on it after grinding down half the "pencil" in the sharpener it will break as soon as you put any pressure on it. Not at the tip…down low under the fake wood. The free pencils that the hardwood suppliers give you are like this as well. Not the Ticonderoga..it is (as you can see by the box) the worlds best pencil, and I agree 100%! It is made out of pure cedar and the graphite used is a good quality. It sharpens well, and holds a point without breaking . My father was an accountant, and he loved these over mechanical pencils, and they have been made the same way for allot longer than most of us have been alive!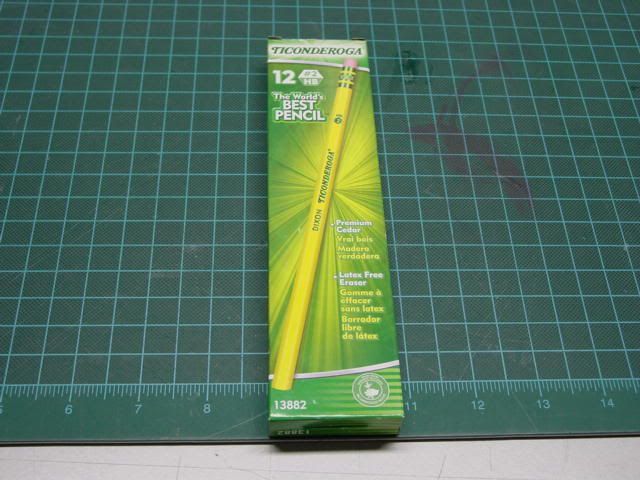 You have enough to think about when building a project and a crappy pencil is just as annoying as loosing your pencil all the time. This box cost like three bucks at Office Depot, and I have had it for six months and am still on my first pencil! Spend the money..sometimes it's the little things that make the difference..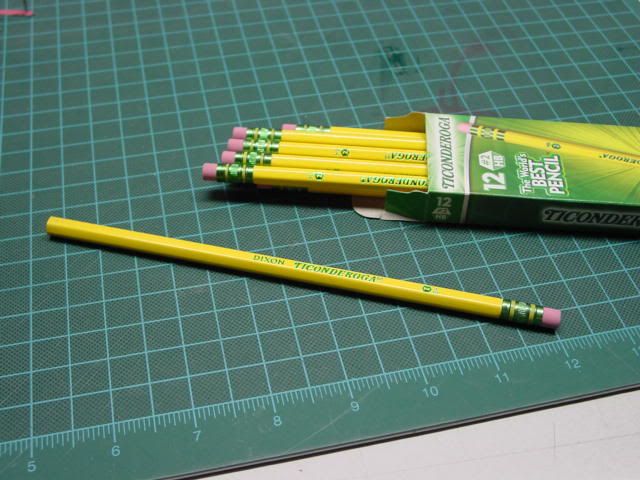 This review may be slightly tounge in cheek…but I love these pencils….
-- http://www.facebook.com/pages/DSO-Designs/297237806954248
---
---
---
---