I bought some veneer a while back at a wood show, but had never tried veneering before (other than pre-glued edge banding). So, rather than invest in a vacuum press or any other such equipment I though I'd take a cheaper and hopefully easier route. While perusing http://www.joewoodworker.com I came across two products that looked interesting to me: Heat-Lock Veneer Glue and Super Soft 2 veneer softener.

http://www.joewoodworker.com/veneering/iron-on-veneering.htm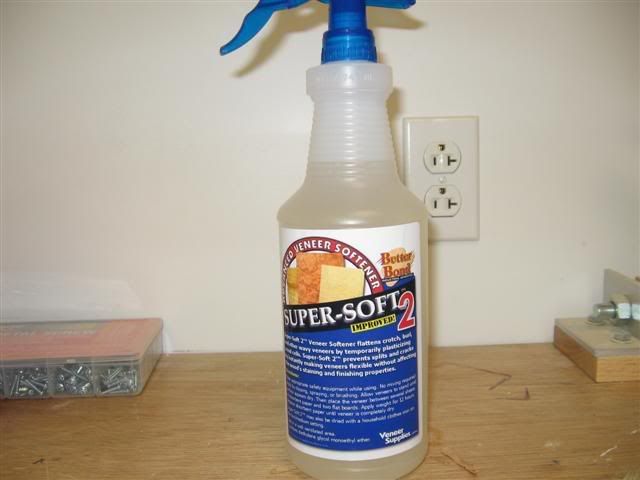 http://www.joewoodworker.com/veneering/flattening.htm
So, I ordered both of them and a glue roller to give it a try with some 1/2" MDF. Here you see one of the two pieces of veneer I tried. I'm not really sure what type of wood it is, but I only had the two pieces so it seemed like a decent piece to try before using some of my better veneer.

Following the directions, I liberally sprayed both sides of the veneer.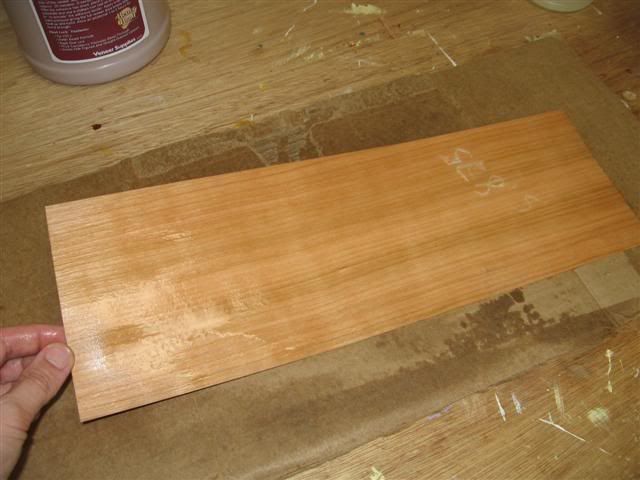 After allowing the veneer to dry to the point it no longer looked "wet", I placed it between a couple paper towels and between two boards.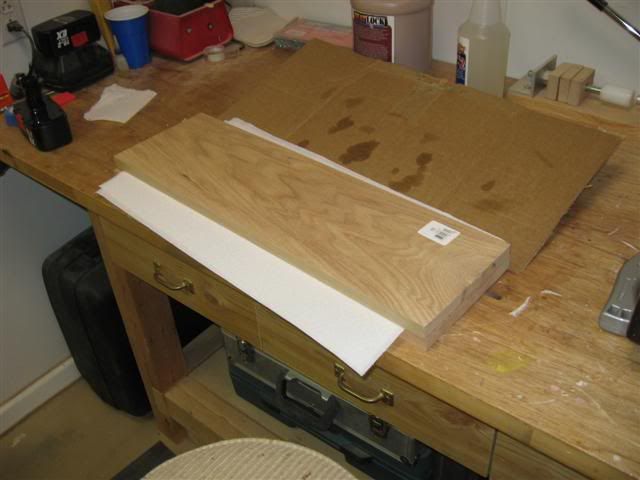 After I let it dry overnight I compared it to the other piece of veneer I had not softened yet. The softened piece was noticeably less stiff and brittle. While I couldn't roll it up like they do in a video on the site, it was certainly more pliable than the other piece.
The site recommended doing the edges first before the sides, so I cut an oversize strip for one edge and taped it down.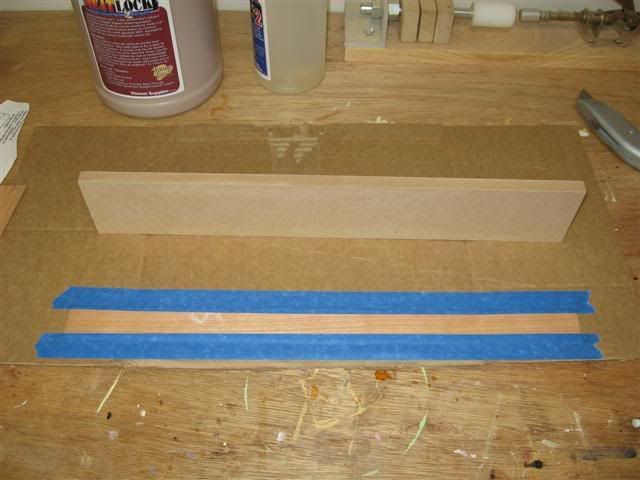 I then applied the Heat-Lock glue with the roller. The glue does cause the veneer to curl, which is why they recommend you tape it down first with painter's tape.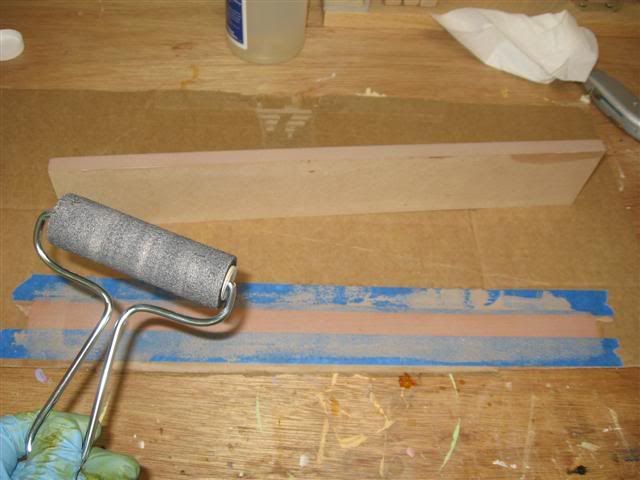 After allowing the glue to dry I ironed the edging on.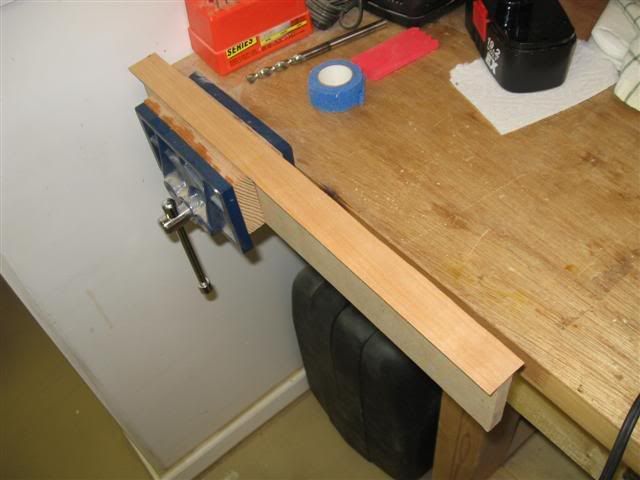 Then, I trimmed the edging using a laminate edge trimmer.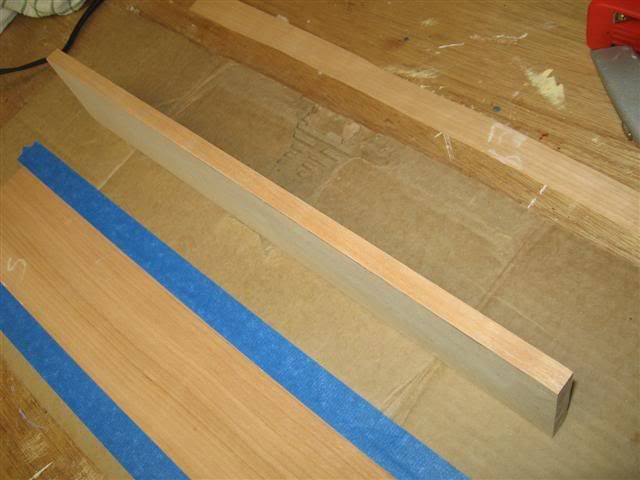 I repeated the process with the sides.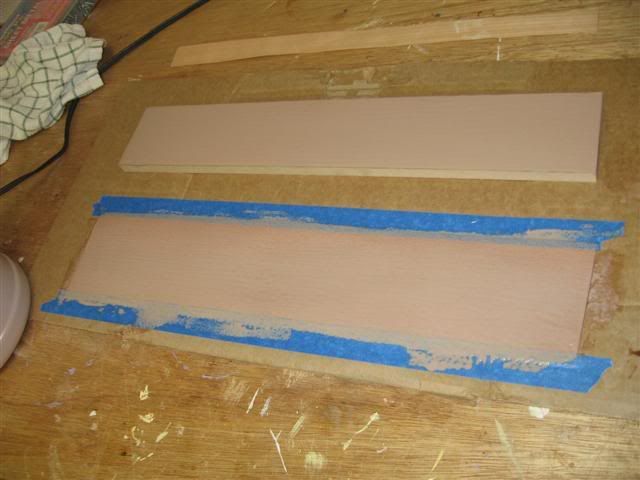 Finished side after veneering.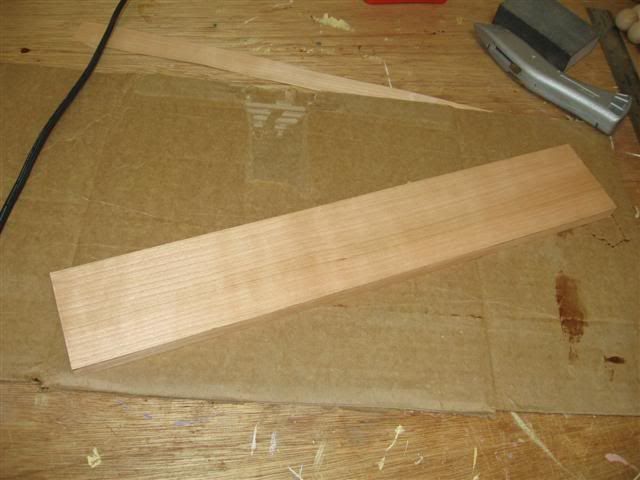 Here is a close-up of the edge where the veneers meet. The results were not great, but not due to a problem with the material. I believe I applied the glue too thickly on the substrate.

I went ahead and applied veneer to the unbanded side. The results were slightly better, but i believe had I not applied the glue too thickly the results for edge banding first would have been better.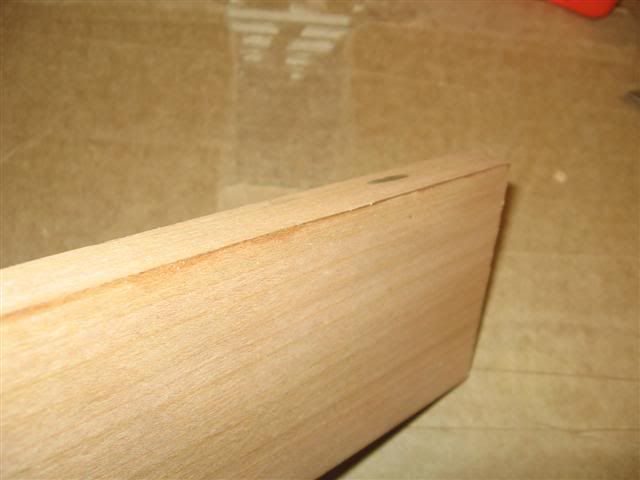 Overall, I was very pleased with the results. On a flat panel the results were excellent, and with practice I believe I can improve my technique with the edges. The veneer softener is highly recommended, since unbacked veneer tends to shrink under the heat of the iron and can crack and separate. For anyone looking to try veneering, this is a cheap and effective way to get started.
-- You're a unique and special person, just like everyone else.
---
---
---
---