I know what you are thinking, why is a woodworker building a plastic shed. Three reasons: (1) to build one of the same size would be more expensive and (2) the marketing information says it takes 3 hours to install and (3) 5 year warranty.
We have been needing a shed for a while and were eying these at Canadian Tire. When they finally went on sale we went for it. You definitely need either a trailer or pickup to bring this home. I tried to fit it in the back of my SUV but it was too big.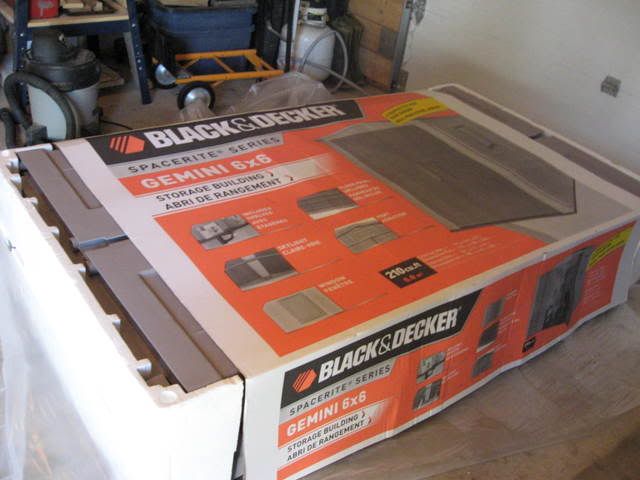 Everything was neatly packaged.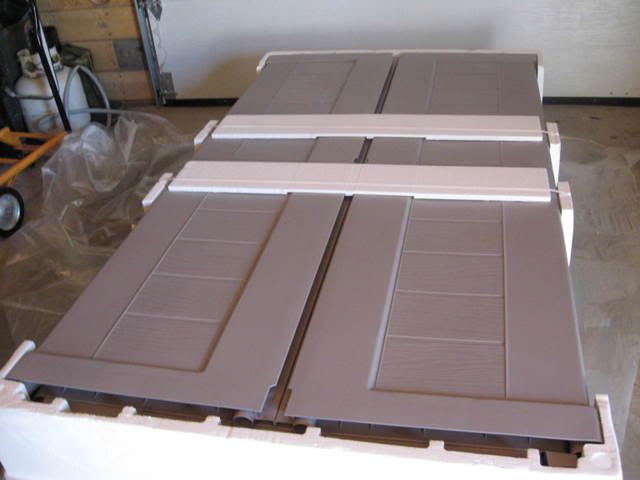 The foundation I build from (compressed) sand and 24" concrete patio blocks about a week before I started assembling the unit. With a 6' shed I was guessing a 6' foundation . . . nope . . . it was about 4 inches narrower and about 6" longer. No biggie . . . I just put more sand under the rear of the shed and compressed it.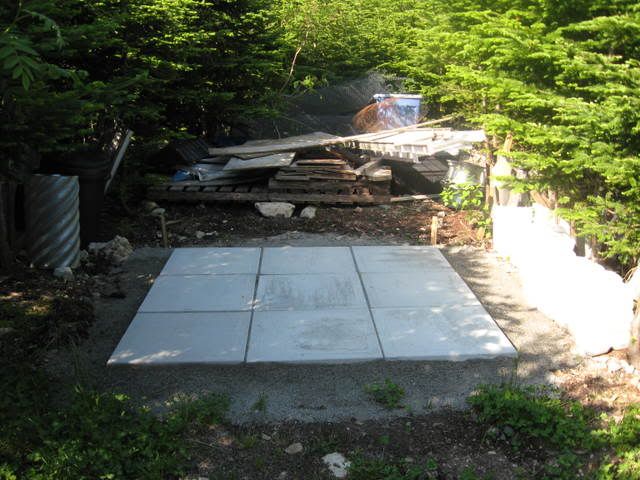 The next three pictures I had completed in 30 minutes. Yes it does go up quickly.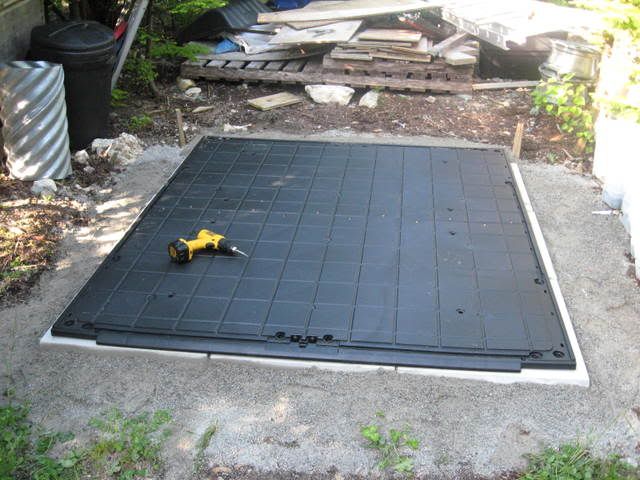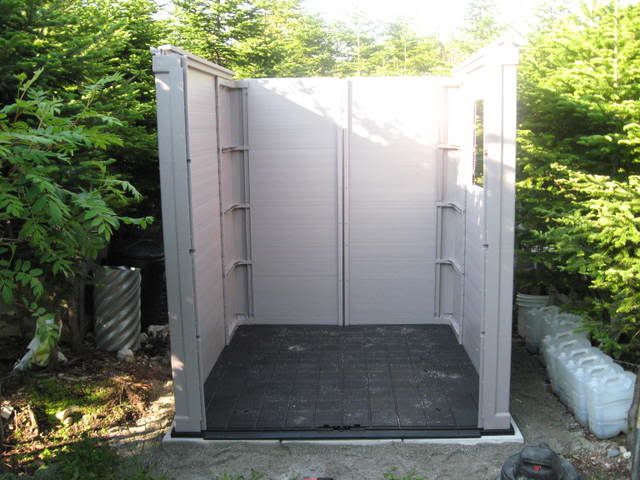 This is what it looks like completed.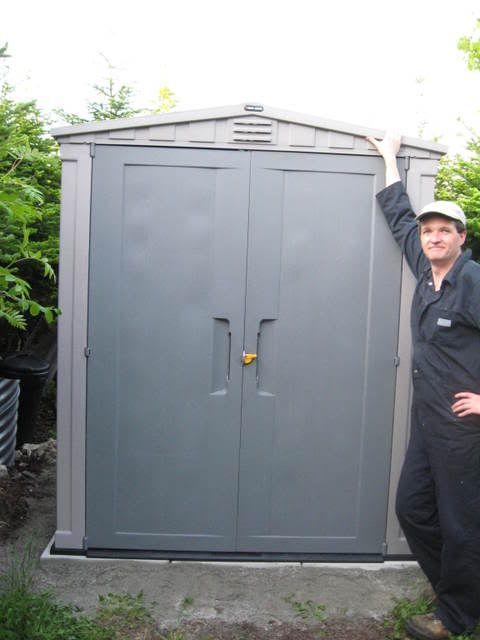 And from the inside you can see the shelf (behind that handsome devil) and to his left you can see a window and above his head (incorporated into the ridge) a skylight.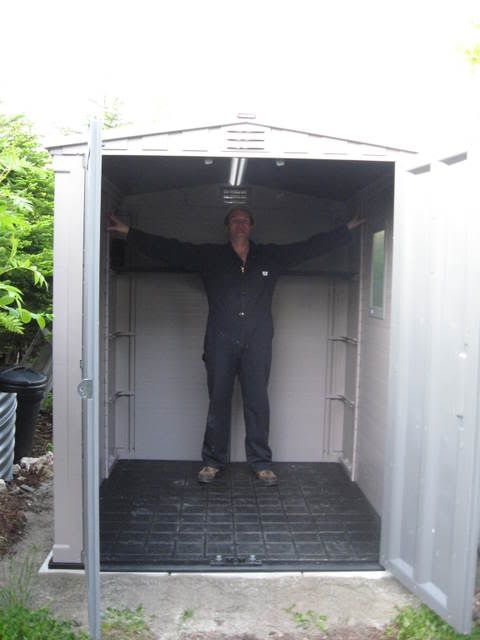 From laying the black pad for the shed to installing the shelves took me about 2.5 hours. About 1/4 of this time was walking back and forth to the shop to get the pieces. Everything fit together as explained. There were only two occasions where there was some flashing in the screw holes that needed trimming. There was one extra of each type of screw and washer . . . a little weird as I was expecting to be short or to have just enough.
There are two parts that require two people: (1) the window – there is no way around not having two people and (2) the roof. The first panel I needed DW to help so that I could slide it in the slots. The second piece . . . well when I was falling off the ladder and catching myself in the trees, DW had it all in place by using a twig she had found on the ground. The roof does have metal rods to reinforce against snow load, however I will be adding some extra reinforcement.
I am quite happy thus far and I will give an update on how it fairs in our harsh Canadian climate.
-- BLOG - http://www.colorfulcanary.com/search/label/Zuki
---
---
---
---