Chain Vise Kit
As I was blogging about my split Roubo bench build using BenchCrafted hardware, Jim (Boatman53) offered me a prototype of his chain drive for the leg vise. This is a chain that goes from the chop, through the front leg and then down to the parallel beam. It is really clever idea that eliminates the need for the parallel pin.
I've been using the chain vise for several months now and here are my thoughts.
Materials:
Obviously the kit comes with everything needed. I just want to add a note to the quality of the components. They are all heavy duty and well machined. I have no doubt that they will last for the generations that my bench should.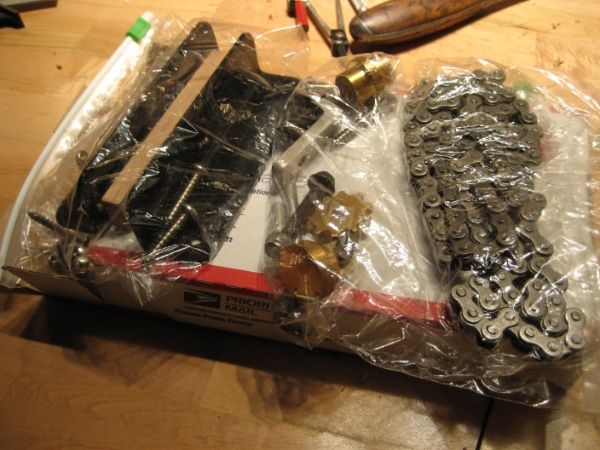 Installation:
There is really not much too it. However, since I was almost done with Bench Crafted leg vise I finished that and then installed the Chain Vise as a retro-fit. I drilled a 5/8" hole through the chop and front leg. The chop gets another 1" counter bore.
I did mortise the top sprocket but you can more easily do a surface mount.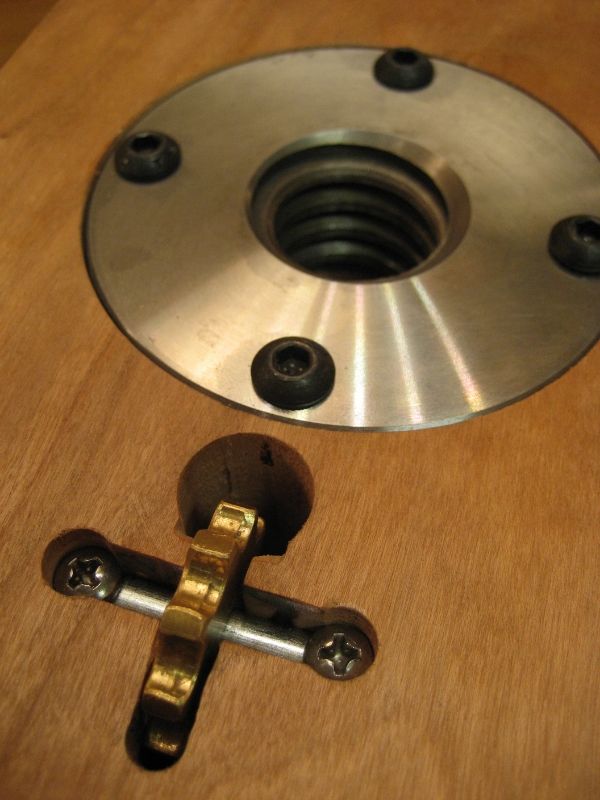 Next, I cut out a notch on the top of the parallel beam to secure the chain attachment bracket. Once you thread the chain, you can adjust the tension to keep the chop parallel. You may have to remove some chain links depending on the length that you need.
Operation:
The only caveat to this system is that there seems to be a little more lateral play in the parallel guide. I copied Derek Cohen's idea placing an adjustable guide for the beam.
In the end, it is mindless and that is the point. Once you set the tension the chop can provide tremendous clamping force at any position. I have not noticed any detriment in the action or smoothness of the vise. It works.
Conclusion:
BenchCrafted now has their Crisscross for pinless leg vise operation. It looks pretty cool but requires a large mortise in the leg and vise. The real obstacle for me is that the Cricross requires a full length chop which I do not have. I really don't want to make a new chop. The chain vise requires neither of these and is a lot easier to install.
For more complete info you can check out his website http://ancorayachtservice.com/?page_id=196
————————————————————————————————————————————————————————————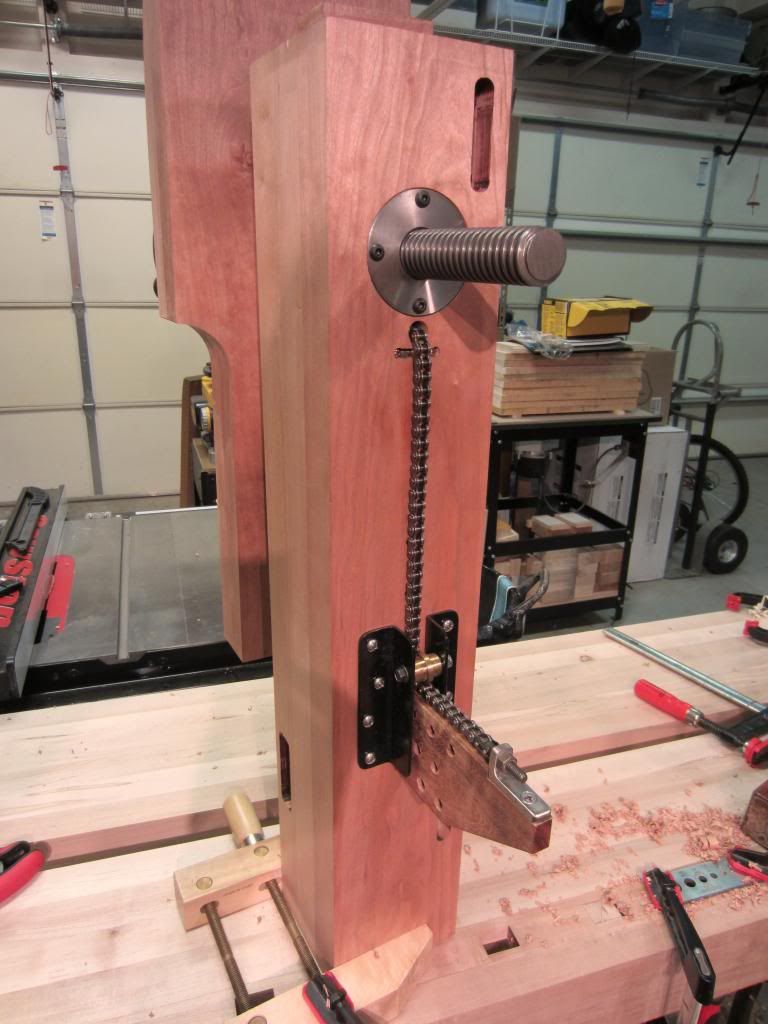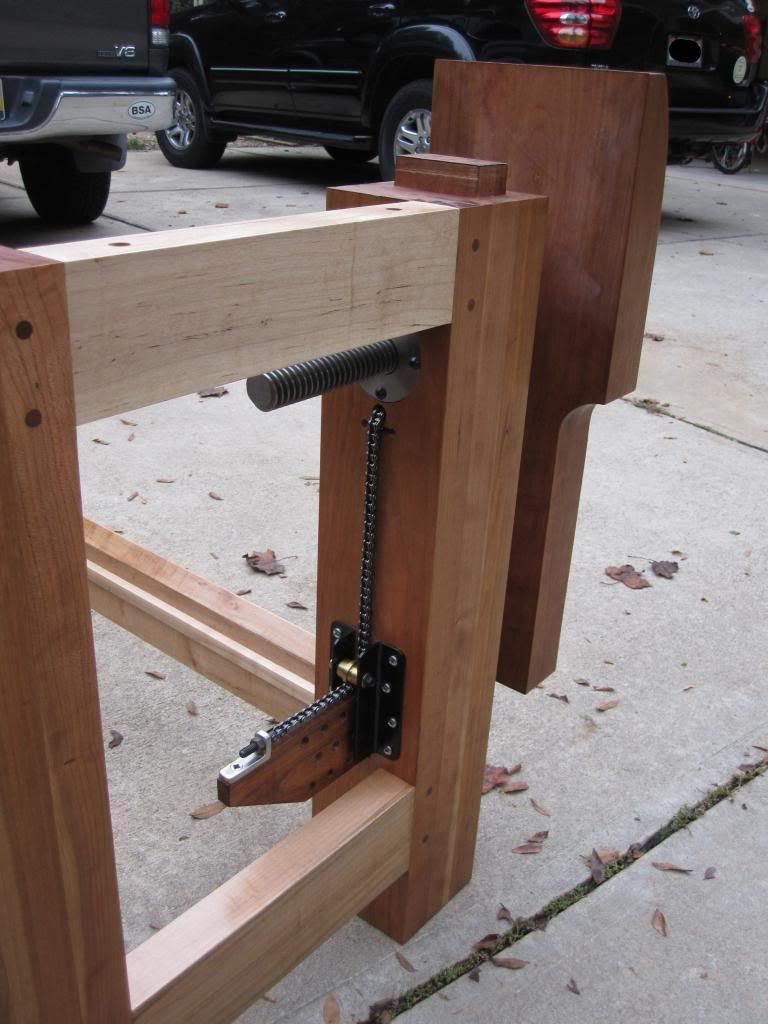 -- "It's only wood. Use it." - Smitty || Instagram - nobodhi_here
---
---
---
---