I purchased this recently online, and was thrilled to get a first hand look at it when it arrived. It has micro-fine slits precisely every 1/32 inch, so that you can lay out lines with absolute precision. The holes are pierced for a 0.5 lead mechanical pencil, or a very sharp conventional pencil.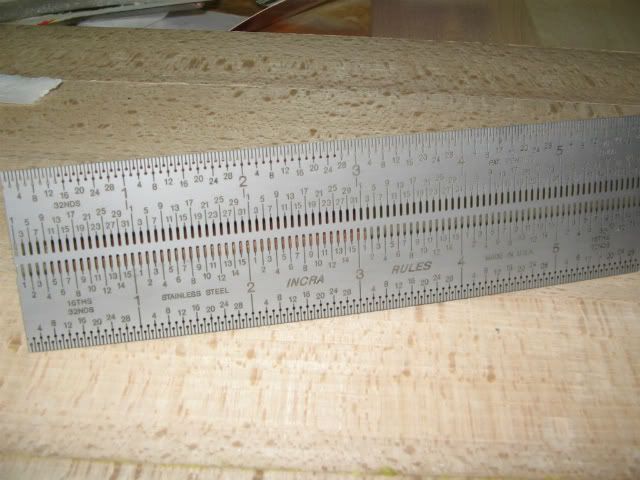 I don't like making random dovetails. Yeah, I know, some eminent craftsmen simply touch down the handsaw and cut….but that just goes against the grain (heh) of my own approach, that is, to handcut perfectly identical, symmetrical pins and tails. It's just the way I want to work. This rule will get me closer to near-perfect size and spacing of my dovetails. It's the missing link in my layout tools, I've been using machinist's scales forever, but they can go to the back of the tool chest now. I also want to use this in conjunction with my recent handmade chute board device, it will come in handy there as well for setting up perfectly sized stock for drawer sides and other components where precision is important.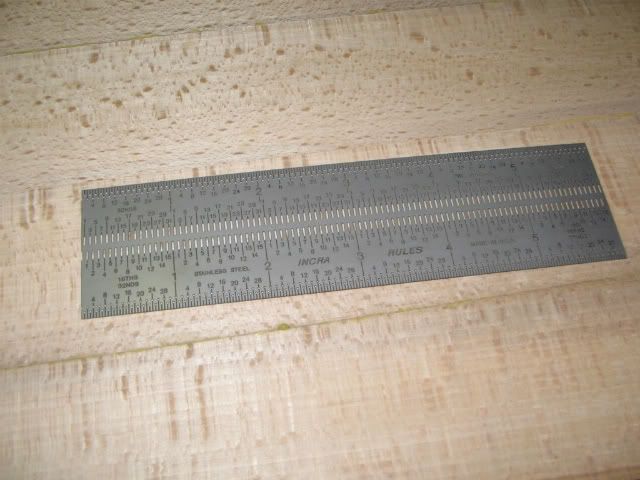 I'd recommend this tool to anyone who wants to take layout work up a notch. And to think I've often relied on the floppy hook of a tape measure for precise marking sometimes! I think I'll shop around for the longer version of this, there's gotta be a 12" or 18" model available as well. This is a must-have item!
-- Einstein: "The intuitive mind is a sacred gift, and the rational mind is a faithful servant. We have created a society that honors the servant and has forgotten the gift." I'm Poopiekat!!
---
---
---
---