Here is the 6" riser kit parts for the bandsaw. The installation is fairly simple.
This is a "must have" addition if you plan on doing any resawing.
It gives you an additional 6" height for resawing extra wide boards. It works great!
It increases the length of blade needed from 93 1/2" to 105". The same as a Delta Bandsaw.
.


.
First remove one big bolt with w 30mm socket wrench. and set the top half aside.
.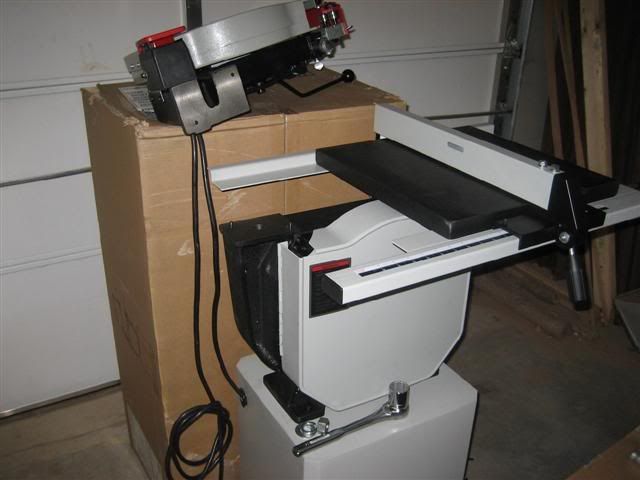 .
Then install the riser block and the two dowel pins.
.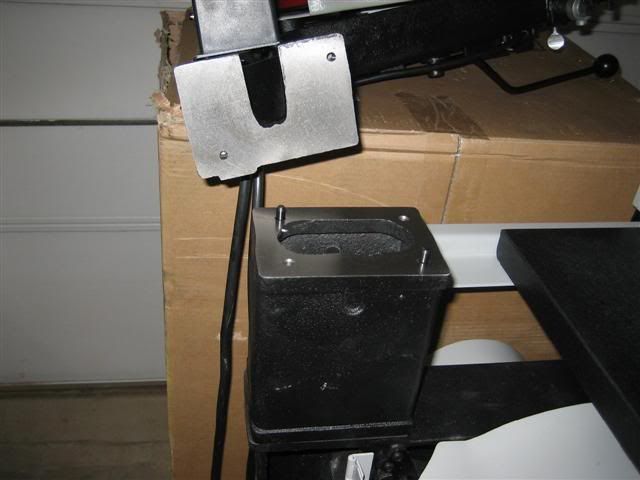 .
Now don't forget to install the longer rack while it's apart. If you didn't you would have to remove the table to get it in.
.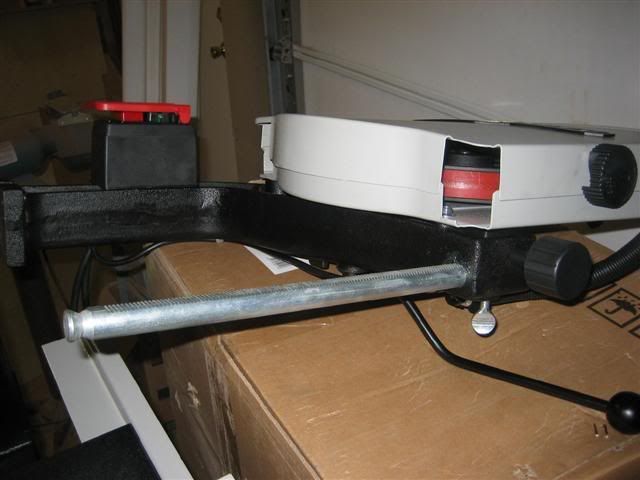 .
Then just put it back together again and tighten the bolt.
.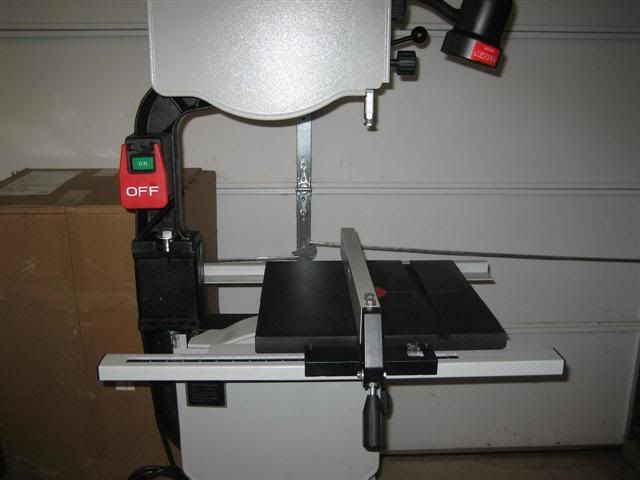 .
You have to drill two small holes in the upper door to attach a small guard witch you can see in the last picture.
.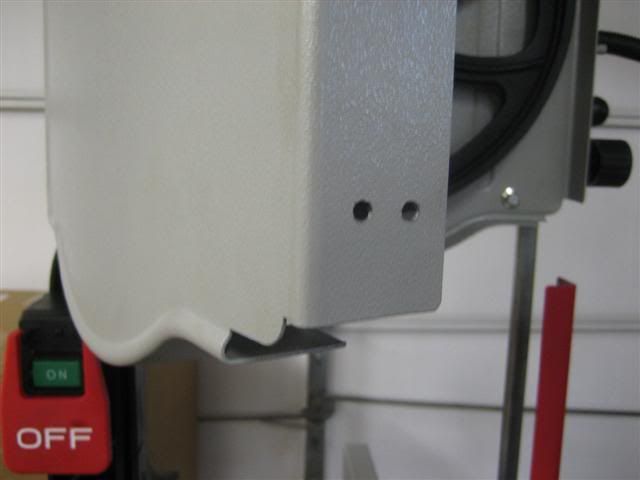 .
And here it is completed.
.

-- Gary - Never pass up the opportunity to make a mistake look like you planned it that way - Tyler, TX
---
---
---
---