When it came to buying a new bandsaw, I really took my time on which one I wanted. I looked at all the main brands, and compared the difference. There were really not very many difference. They all cut wood…I ended up going with the brand that pioneered the 14" bandsaw, Delta Machinery.
I bought this bad boy at Rockler when they had there 15% of Delta tools.
The Bandsaw comes in one big box, and it weighs a lot. The way the box was shaped it was very hard for two people to hold, so my pops and I just slide it off the back of the car and into the shop. Right out the box, this bandsaw has quality, craftsmanship and innovation built into it. The instructions were excellent, always with Delta tools. Set up took about 3 hours. The stand and motor takes the most time. After the stand is assembled., its time to get a helper, and lift that bad ass onto the stand. Man was that heavy. The bandsaw is very hard to lift, because of the bandsaw shape.. After 3 hours you have a great running bandsaw. The only adjustment I had to make was the little red colored arrow that showed the angle of the table. Every thing was dead on.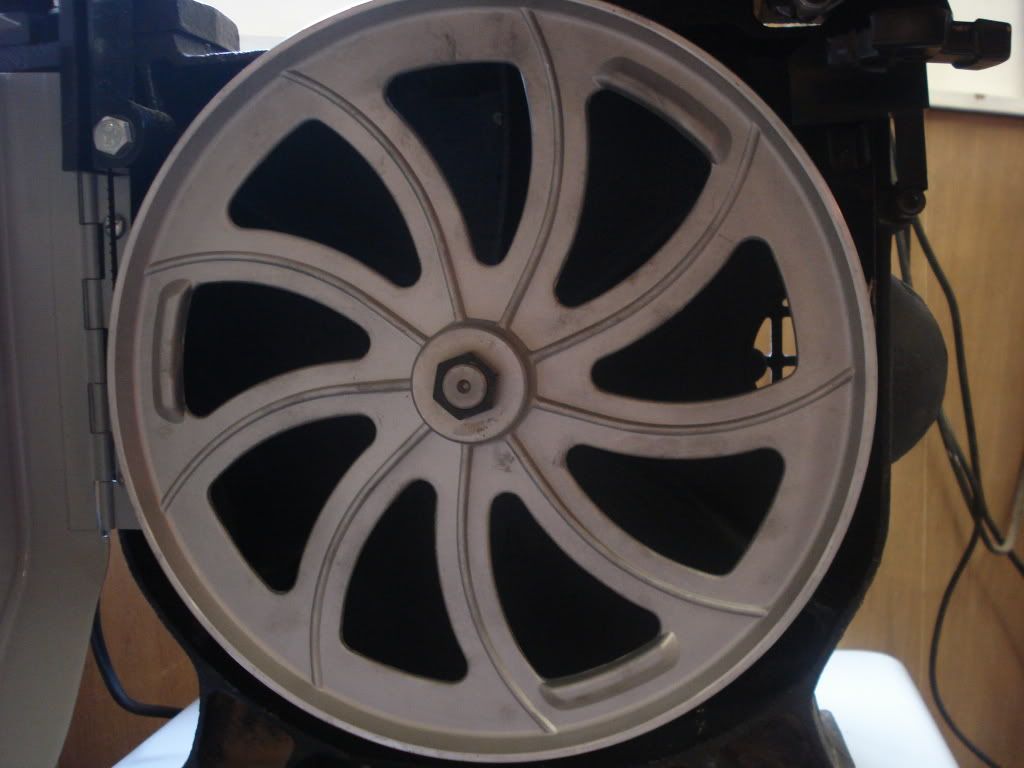 This bandsaw comes with 9 spoke cast wheels.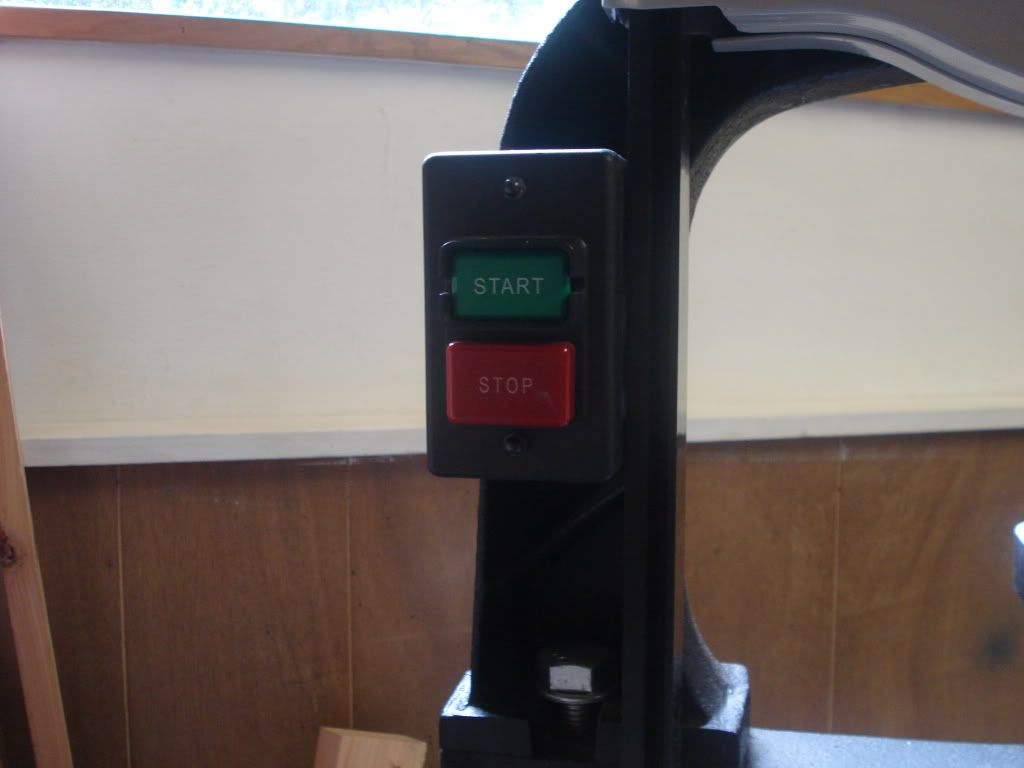 The Bandsaw has a push on/off switch.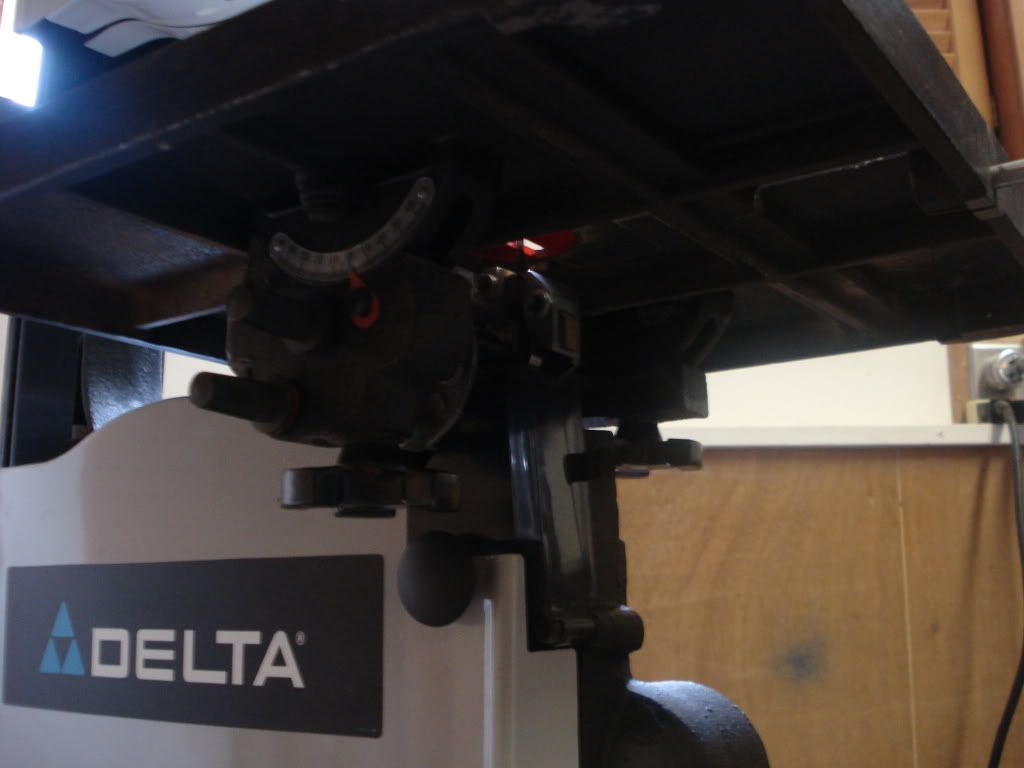 For the table it has a trunnion system that can allow the table to tilt 45 to the right , and 3 to the left.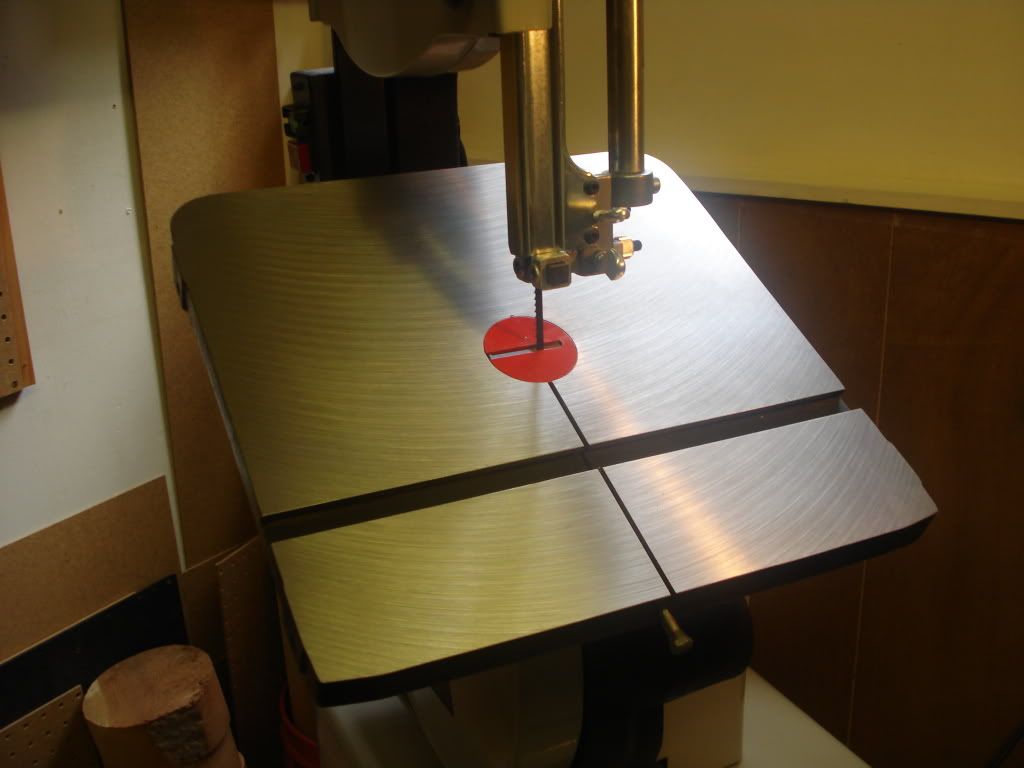 The Delta 28-206 has the biggest table size in it class, coming out to be 16"x16"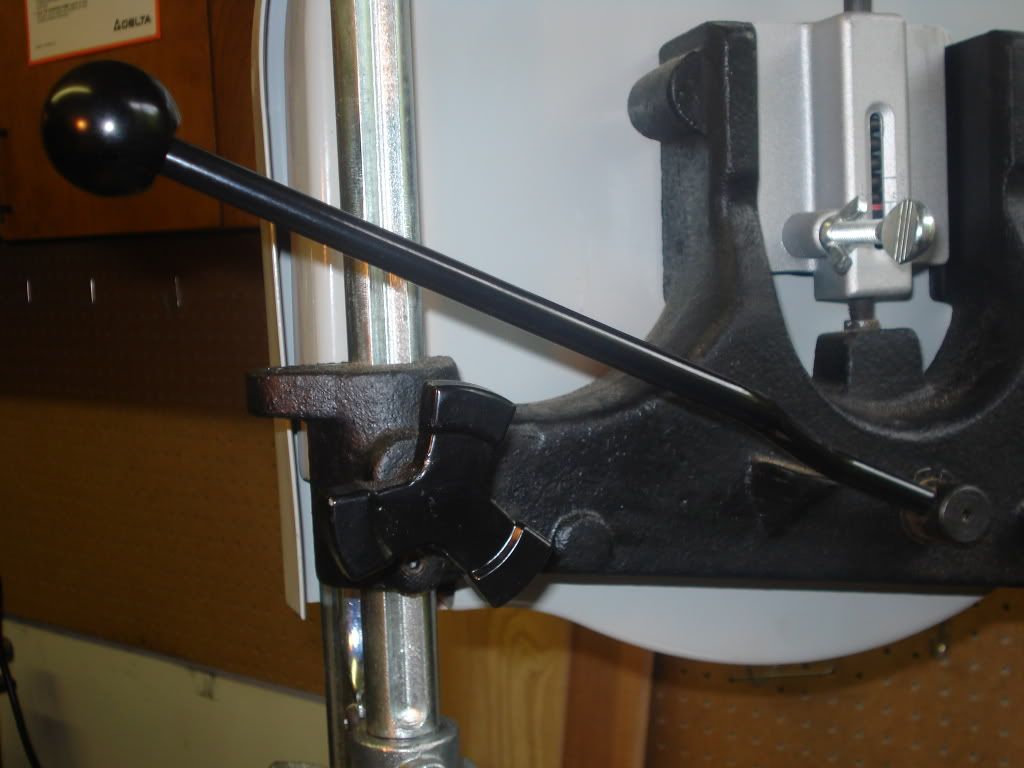 It comes with innovated design for tension. (Quick Tension release lever) (TENSIONED)

(NOT TENSIONED)

Also has an 4" dust port casted into the bandsaw saw.

1 hp motor, great for res-awing..

Quick release power connect which makes it great when you need to work on the saw. SAFETY FIRST…
What the bandsaw can do..

It can cut curves..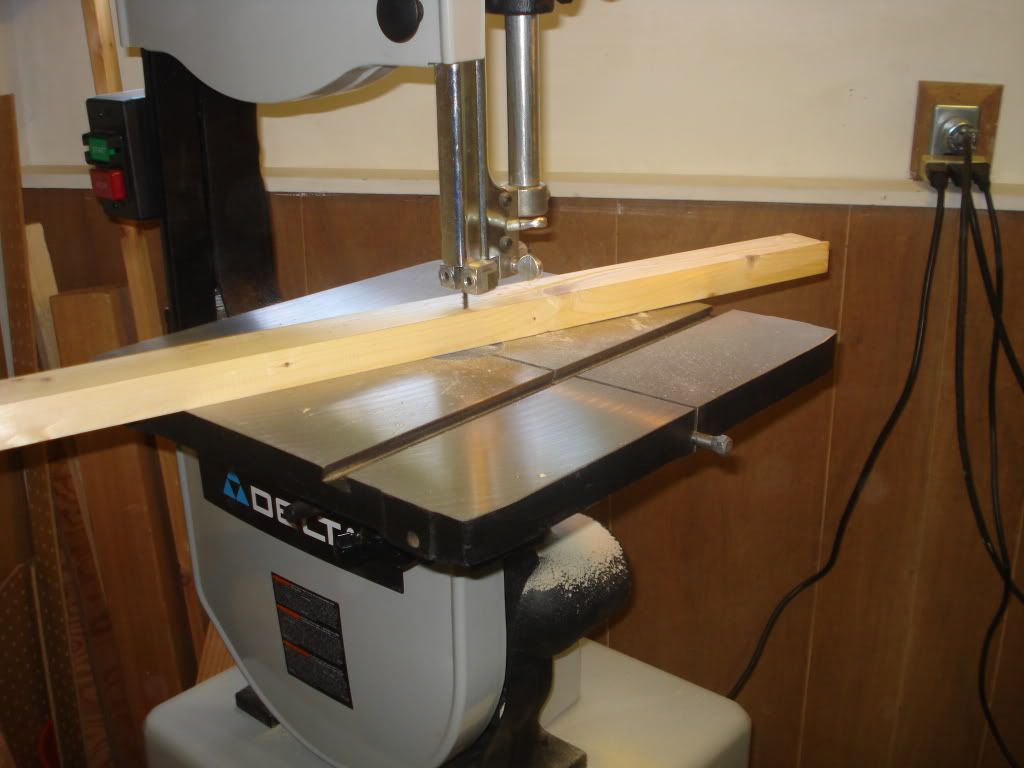 It can cut long curved boards..

It can crosscut.. (Very nice designed Delta Miter gauge)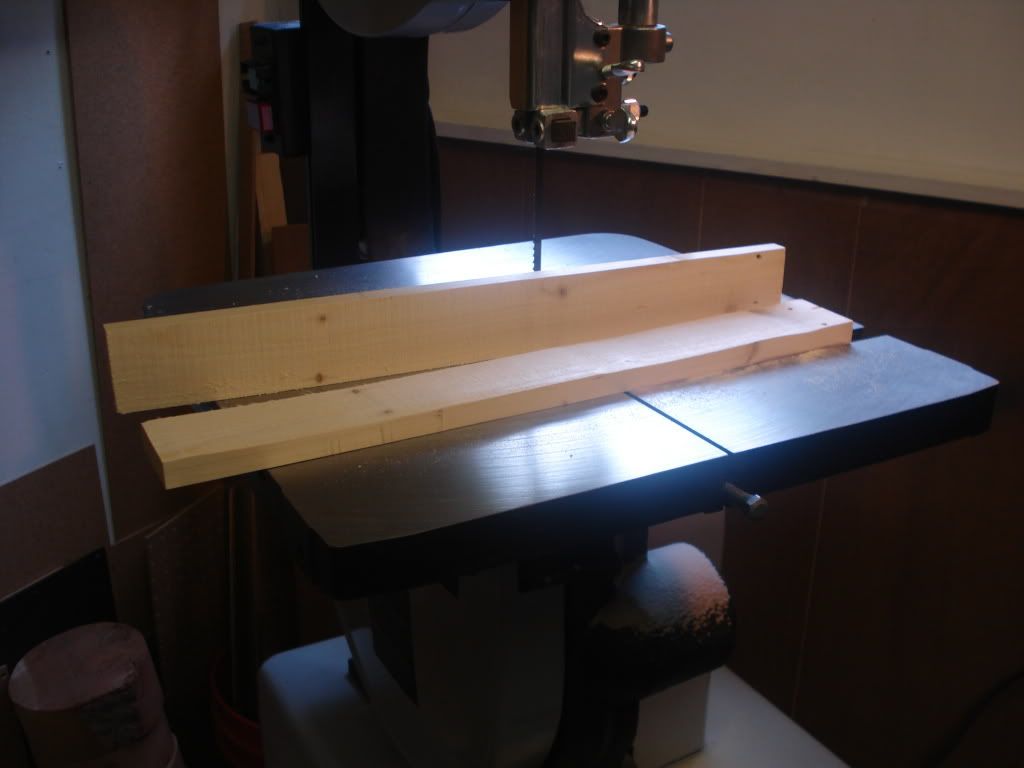 It can also Re-saw..
Some upgrades you should do when you first get the bandsaw…

Replace the stock steel guide blocks with Olsons cool blocks..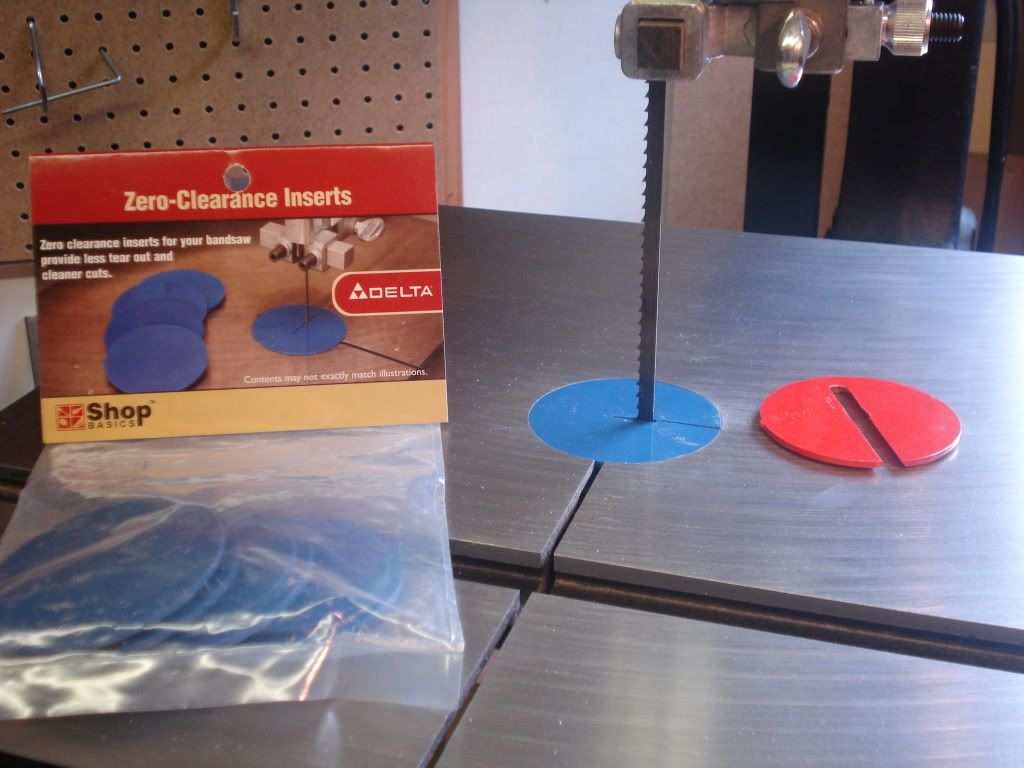 Get some zero clearence saw plates. Smoother Cut.

Rockler makes a guide system for templates that is really nice and does not cost a lot..
Well that concludes the review. I have had this bandsaw since Nov of 2010 and has served me great and will serve me for a very long time…
If you are a Pro, hobbyist, or DYI this is a great bandsaw for you..
Thanks, Michael Frey
Portland,OR
FREY WOODWORKING INC.
---
---
---
---