To paraphrase from their website, Ready Strip is biodegradable, safe to touch, virtually odorless, fast, and easy. It clings to vertical surfaces. Ready-Strip™ removes most varieties of paints and varnishes which are oil or water-based including latex, stains, oil based paints, and polyurethanes. It can be applied on a multitude of interior and exterior surfaces including wood, brick, plaster, metal, marble, masonry, concrete and fiberglass. Ready Strip is environmentally safe and contain no methylene chloride or other harsh solvents. Ready Strip is non-flammable and easily cleaned up with water. Ready Strip covers approximately 50 sq. ft. per gallon.
I've used a few other more "environmentally friendly" and/or "safer" paint and varnish strippers, as well as mechanical means – hand powered and drill powered scrapers and abrasives.
Ready Strip is by far the easiest, fastest and cleanest method I've used. No need to worry about harsh and dangerous smells, and skin protection from caustic ingredients – and unlike the claims or stereotypes around other "green" products, this really works.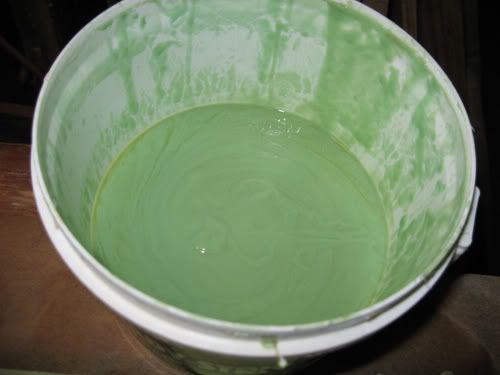 Slather it on,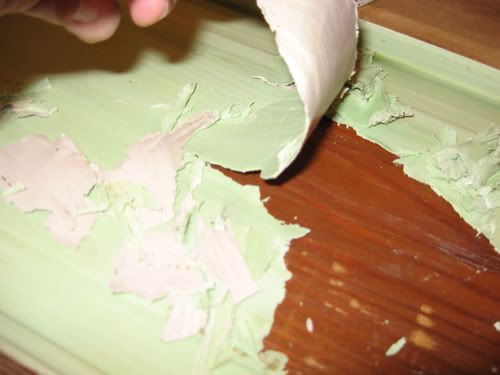 Wait up to a day, and scrape, this product totally breaks the bottom paint layers bond with the wood,
A lovely bag of paint peelings:

Before:

After: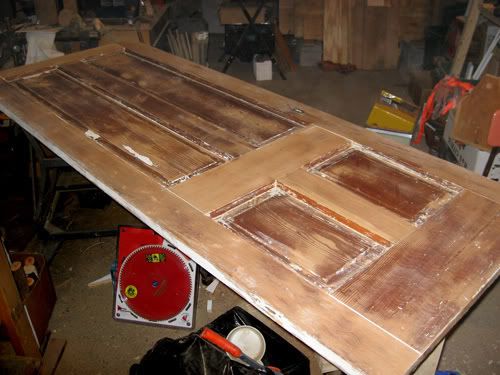 It does work better on flat surfaces – this door is upwards of 130 years old, with several layers of paint on it – and I had a harder time getting it off the curved moldings – moreso because of a lack of appropriately profiled scrapers, carving tools did the job, just took longer (and I did gouge the wood some using them).
On a 1-10 scale, I'd give this a 9 out of 10, for effectiveness, ease of use and environmental friendliness.
-- I am always doing what I cannot do yet, in order to learn how to do it. - Van Gogh -- http://blanchardcreative.etsy.com -- http://snbcreative.wordpress.com/
---
---
---
---