David Rees still practices the age-old art of manual pencil sharpening. His artisanal service is perfect for artists, writers, and woodworkers. Shipped with their shavings and a "certificate of sharpening," these extra-sharp pencils make wonderful gifts.
Let's face it, we're not trained to sharpen our own pencils…YET WE DO IT ALL THE TIME!
Why not leave it to the experts? All you have to do is send your #2 pencils to Mr. Rees and for $12.50 a piece he'll sharpen them to a precision graded point.
IS THIS A JOKE?
If you start a pencil-sharpening business, you can expect to hear this question a lot. The short answer? No, this is not a joke. You pay David Rees money and he sharpens your pencils. It actually happens,in fact every pencil David Rees sharpens is shipped with a signed and dated certificate authenticating that it is now a dangerous object.
All shavings are bagged, sealed, labeled, and returned to the owner to dispose of as they wish. After all, shavings are part of the pencil– and it's YOUR pencil. Beware pencil-sharpening services that don't return your shavings! They're ripping you off!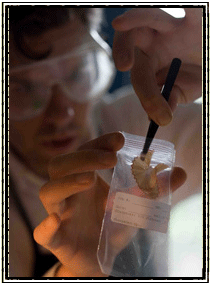 http://www.artisanalpencilsharpening.com/ – "The number one #2 pencil sharpener!"
-- Good judgement comes from experience and experience comes from poor judgement.
---
---
---
---