Tool Review
500 lb capacity hydraulic lift table
I struggle lowering cabinets or other heavy items from the workbench down to the floor. It's often more of a controlled drop than anything else. I thought it was just me, but the topic came up on one of the forums recently. Someone mentioned that they used a scissor lift table from Harbor Freight and several others chimed in saying they used the same thing. It was such a simple solution, I had to get one.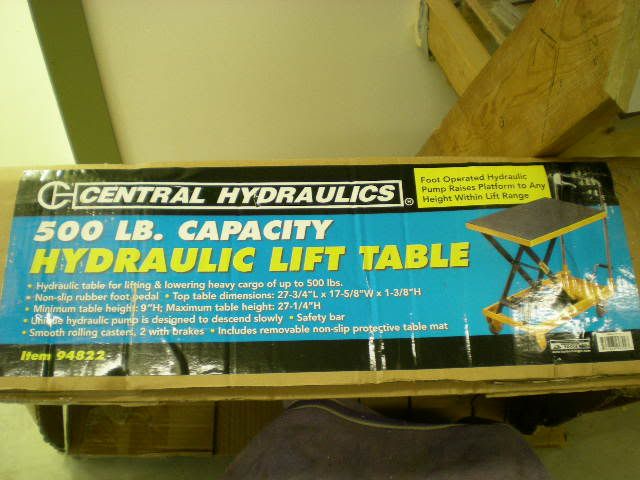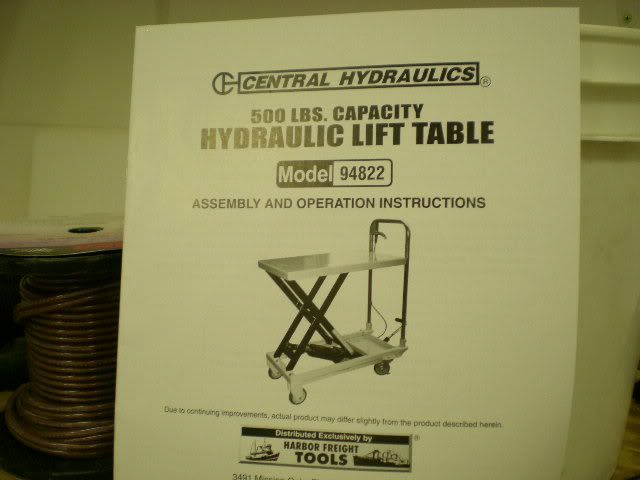 A friend picked it up in Billings MT at the HF outlet. The list price was $189.99, on sale for $149.99 and after the 20% off coupon it ended up costing $119.99. The table height runs from 9" to 27¼" off the ground. The table size is 27¾" long and 17 5/8" wide. The paint job is good, thick, with no chips and was made in China. It comes with a rubber mat that you can use or not.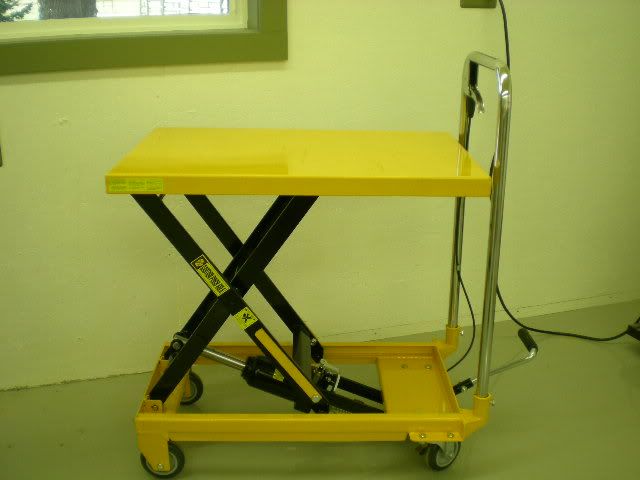 Assembly couldn't be easier. Still in the carton, flip the table on to its back, bolt on two wheels and flip it onto the wheels. Bolt the two handle tubes into the sleves and bolt on the jack lever. Done.
The table is heavy, I think close to 100# and stable even with a heavy cabinet fully raised. It rolls easy. I've used it a few times and it does a good job moving items to and from the assembly table and floor.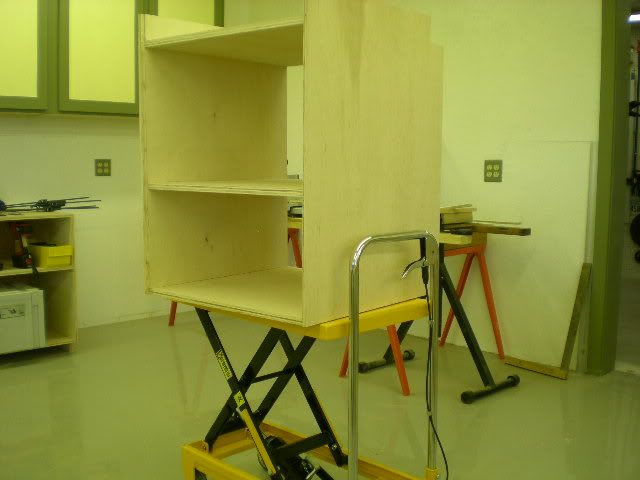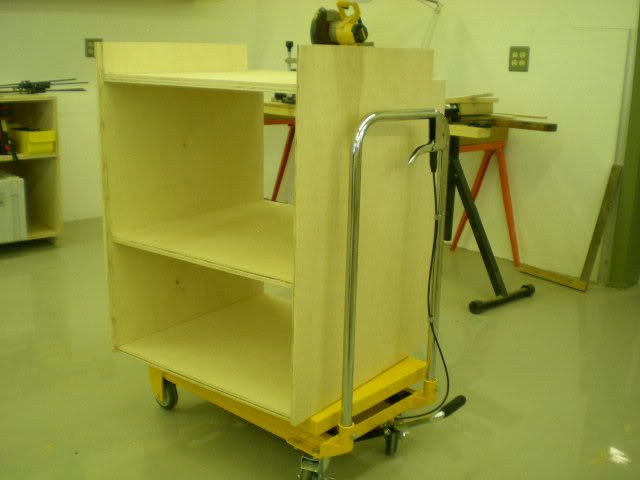 The table does a fine job raising and lowering heavy items. It's a pretty good place to put parts being machined. And it's handy for finishing. You can roll projects out of the shop for spraying or spin the table around to get the back side. I may cut the handles shorter for easier finishing access on all 4 sides. It comes with a rubber mat that I haven't used because I want to slide stuff easily on and off. The mat may be a good router pad.
So far I'm pretty pleased. We'll have to see if the HF poor quality bugaboo hits, most likely to be in the hydraulics.
-- Trees, a wonderful gift --Joe--
---
---
---
---