A part of the Rockler Bench Cookie Challenge I won a set of bench cookies and a mug. They finally arrived last week. I will blog about the cookies later . . . but now I want to speak about the mug.
I am a big tea drinker and I found that with most mugs I had around the house I would have to go and get a refill as there just was not enough in one cup. Well . . . let me tell you something. This Rockler mug rocks!
When I opened the package I saw the mug box and thought "pretty big box for a mug . . . and its probably plastic". When I opened it, much to my surprise there was no stuffing inside . . . it was all mug . . . and it was glass. It is huge!
Here it is next to my two favourite mugs. Yes I am a Star Trek fan and my ATV & snowmobile of choice was Polaris (Xplorer400L & Trail Touring). Its much taller.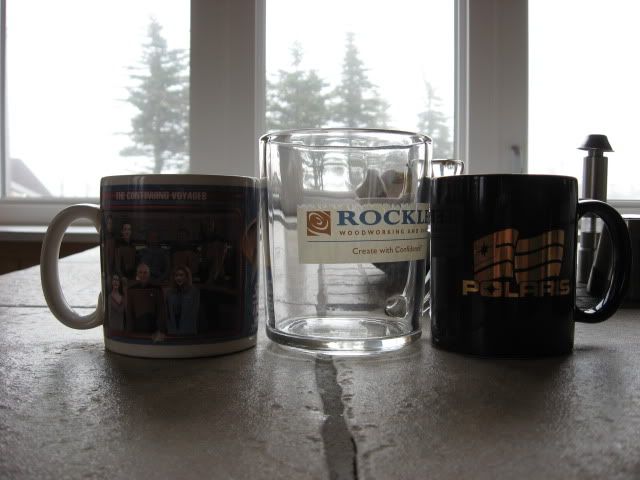 And if I ate donuts, I could practically drop an entire one in here.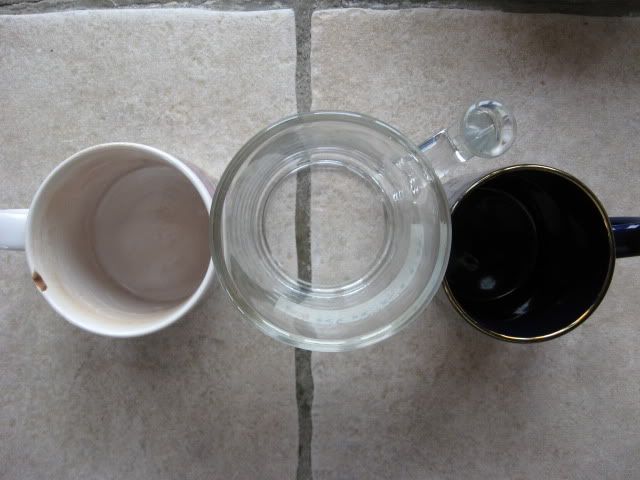 I'm only giving it a 4 star because of the logo. After one week of use the logo is eroding. It does not take away from the mug. I love its size and the really cool hammer handle.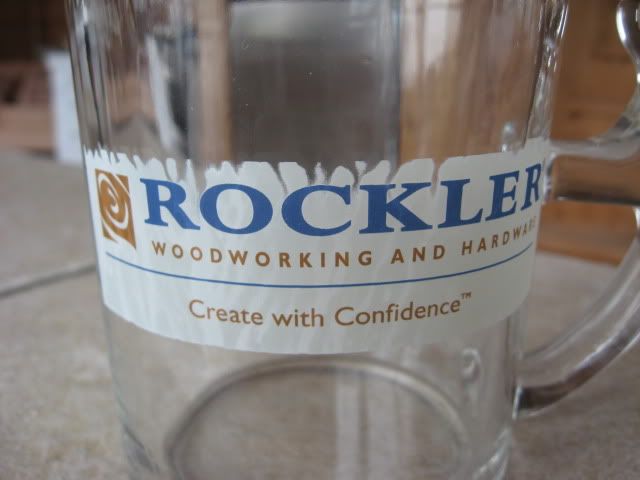 I have a new favourite mug !
-- BLOG - http://www.colorfulcanary.com/search/label/Zuki
---
---
---
---