I had never done sculpting until recently. but I have always wanted to try doing a sculpted seat.
Everyone thinks maloof when they see a sculpted seat, but it seems it was common on many different styles. nakashima, windsor chairs. etc.
so, I made a poplar blank , and started making a prototype.
well. I did the rough shaping on the bandsaw, then clamped it together and started with a gouge and mallet.
I am not that great at sharpening gouges, so I needed the mallet.
after a few hours of sweating over that, and my shopmates irritated at the noise. I knew there had to be a better way.(And NO, I don't mean a grinder)
I looked online, and pondered curved bottom planes and scorps. but I felt most of the other tools couldn't do the complete job I wanted. So, while I was in town last Saturday, I left the wife in the truck, and ran into Lee Valley(just for a minuite) and bought the O1 Veritas pullshave.
I chose O1 because I like it for sharpening over A2 (their is a audible difference that i dislike)
I was very happy with the flatness of the blade, as lapping it took about 2 minuites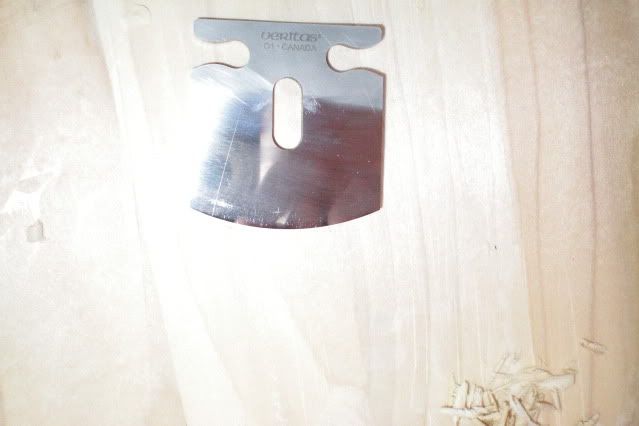 truth be told, the hardest part of getting this tool ready to my satisfaction, was hollow grinding it, which is a little trickier because of it's short length.
still, everything went off without a hitch, and I was ready to shape in about 20 minuites.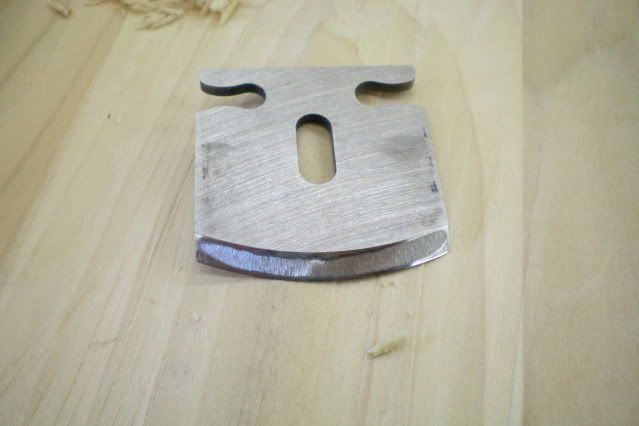 this tool made the remainder of the shaping to be done almost easy. The wide-ish mouth made heavy hogging and fine shavings equally possible.with dual fine adjust knobs, dialing in the desired shaving is easy. a few hours of use was much easier on the hands, and a fresh honed blade left a surface that hardly need to be chased with a scraper, regardless of grain direction.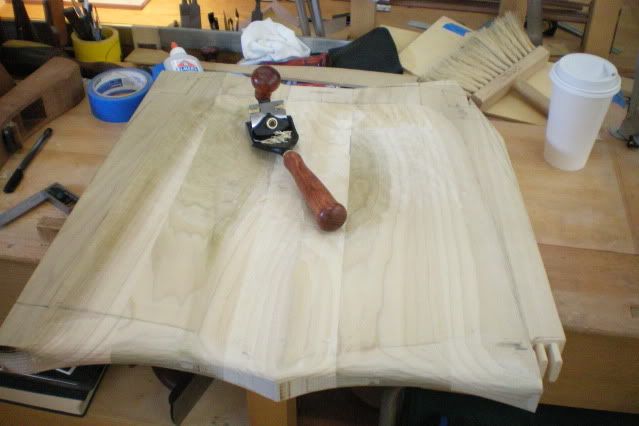 the only issue I have had with this tool so far is that the lever cap has rattled loose on me twice, from ham fisted use, chattering over my heavy gouge marks. A lockwasher under the retaining screw fixes that problem.
So, if you are thinking of sculpting chair seats, and dislike grinding and sanding. I highly recommend this tool.
-- Junior -Quality is never an accident-it is the reward for the effort involved.
---
---
---
---