After I got started with the new sawmill and found lots of boards in a few logs, I realized that in order to store and dry the boards – I needed some of those skinny boards that go in between to let air circulate.
I looked around thru my scraps and such, but came up with only a few pieces to use. I had purchased a pallet of fence planks on clearance at lowes, but I don't have a table saw up a running yet, so I was not sure how I could rip them down to size.
I considered cutting a log 3/4 the way lengthwise, then rotating 90 degrees and cutting again (1 inch passes) to make stickers, but then realized I could do something similar with the fence planks.
Once I placed the planks side by side and clamped them in, I could run the sawmill across them and take off a bunch of stickers with each pass: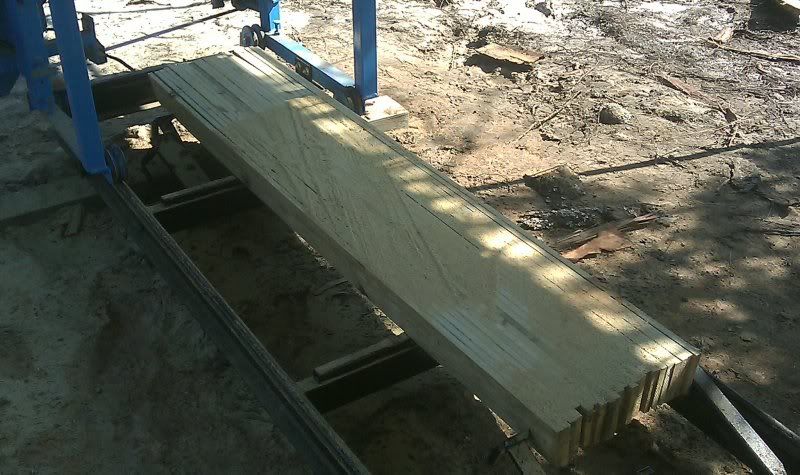 Got a nice pile of stickers and only used up 1/4 of my planks.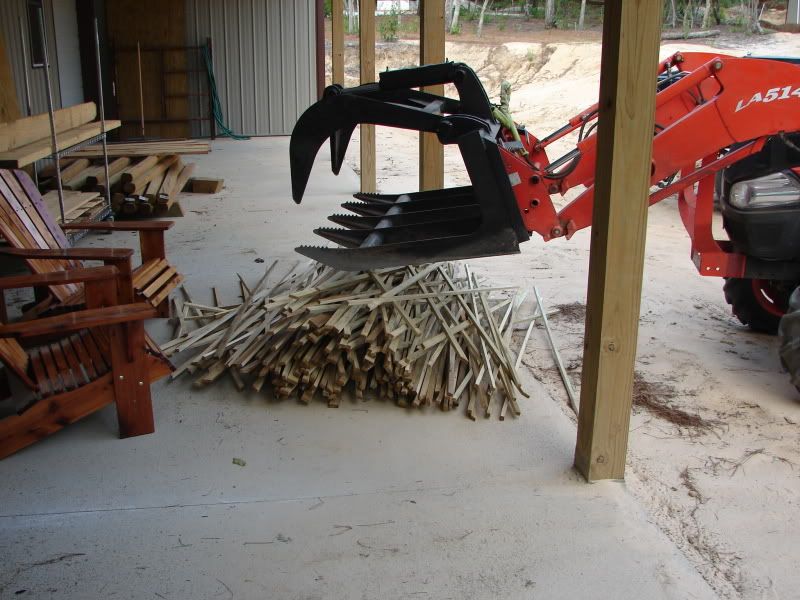 I did have a run in with the sawmill blade when it got knocked off by a shifting log.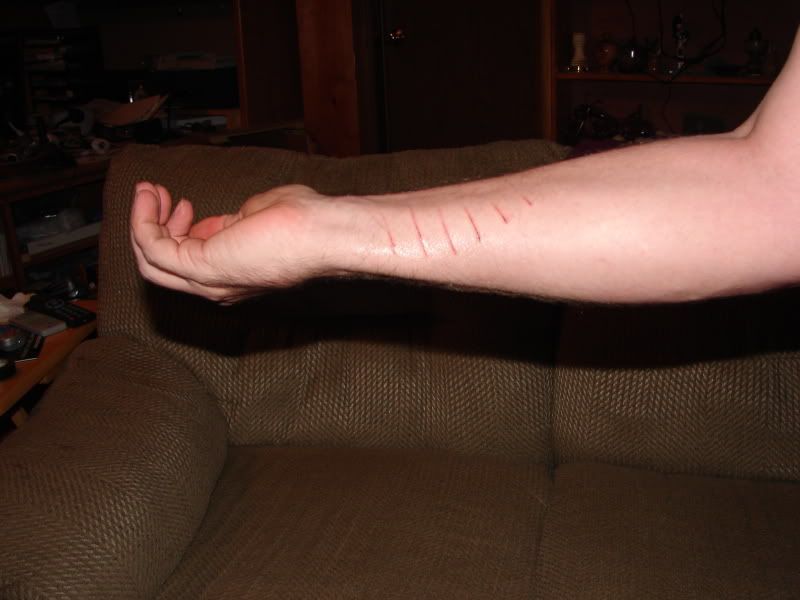 The scratches are minor, but interesting. Anyone got a good tale I could use to explain the scratches (besides the saw blade falling on my arm)? Some mutant 6 clawed bobcat attack or something?
One other interesting thing happened over the weekend. As I was driving the tractor thru an area between trees, a night hawk flew up and started trying to distract me away from the area. Took a while, but I finally found a chick sitting on the ground. Those things are really well camouflaged. I am amazed that I did not run over the chick on one of my trips thru the area. Hmmm…they usually have 2 chicks at a time…hope I did not have a mishap with a sibling. Oh well, we will steer clear of the area for a couple weeks to give the chick some time to get to flight age.
-- rick
---