Time for a refurb of a garage sale purchased (2009) Grizzly Viking Wet stone sharpening station. Although its obviously see better days (see photos), the old girl still works well and the stone is still almost full size. I also have a big Tormek and my thought was to use this unit in tandem (with this being the "coarser" stone). You can see in the photos that I have already trued the stone square with one of those diamond trueing thingys.
.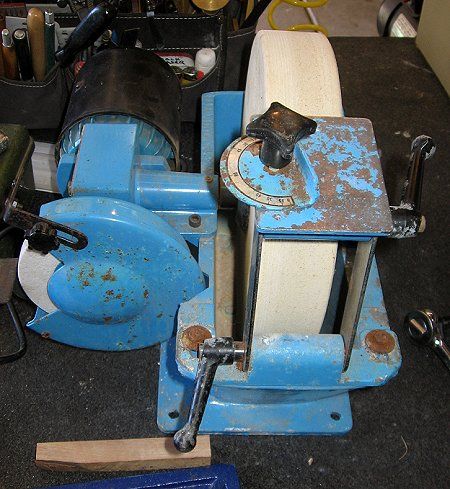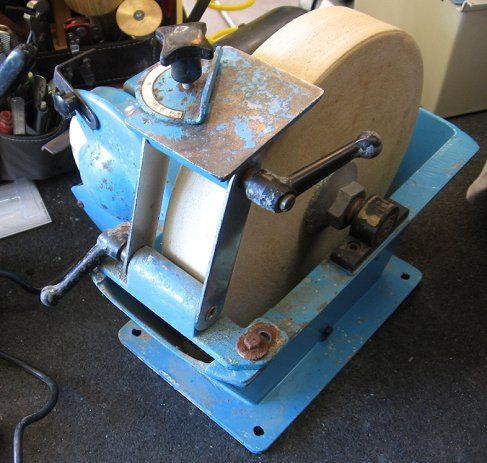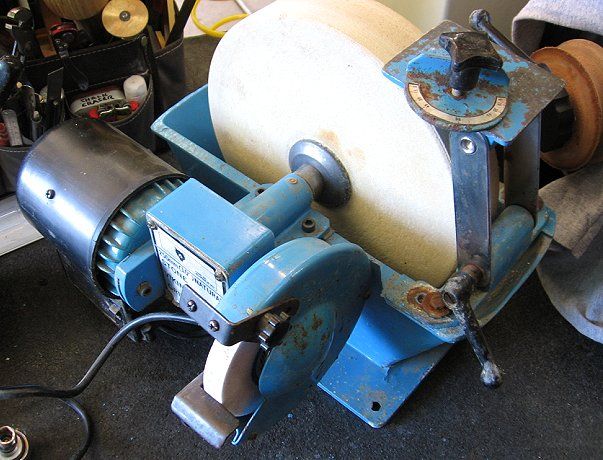 .
Plans:
Dissassemble
Clean or replace rusted hardware
Prime and paint
Future: add tormek guide ?
Stay tuned.
---