Answered a Craigslist Ad for Shop tools. Bought a number of rusty old chisels and this Stanley #5 plane for 10.00. I figured that since the knob and tote were unbroken it was worth it for parts alone. As you can see the rust was extensive. Not sure why I decided to attempt to make it a new user in my plane tribe. I thinking I might camber the blade and use it as a scrub plane soon.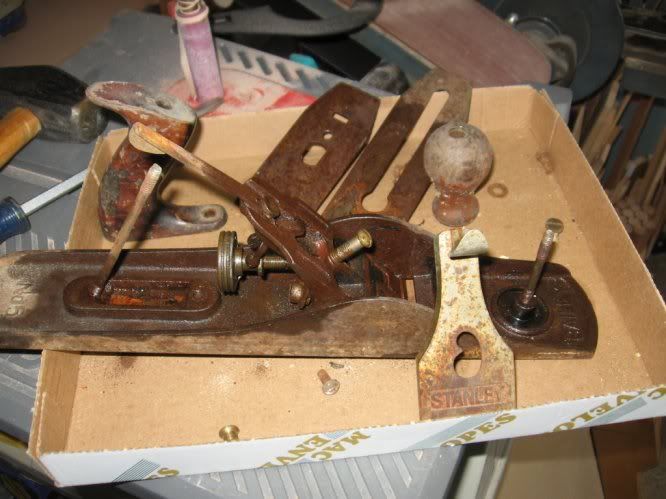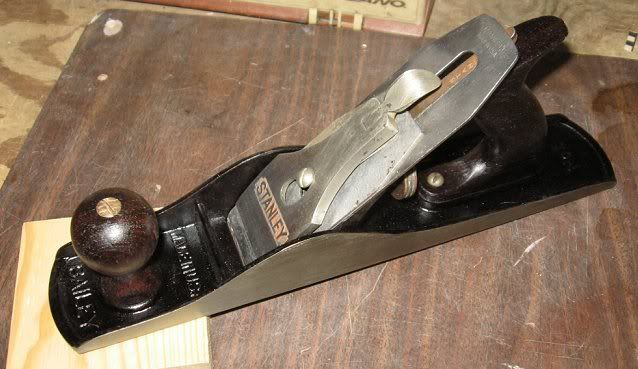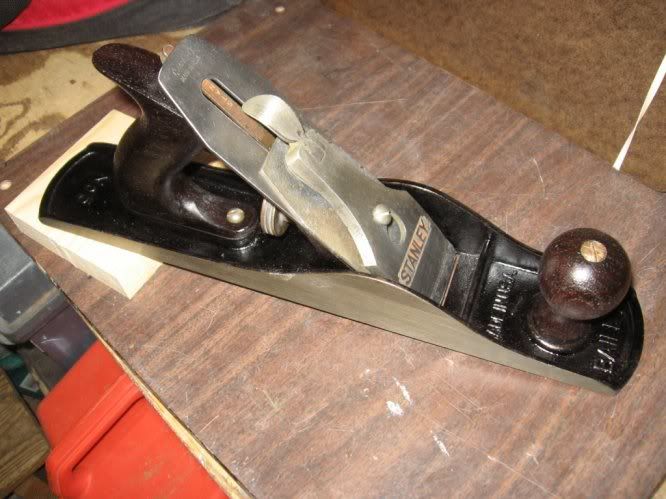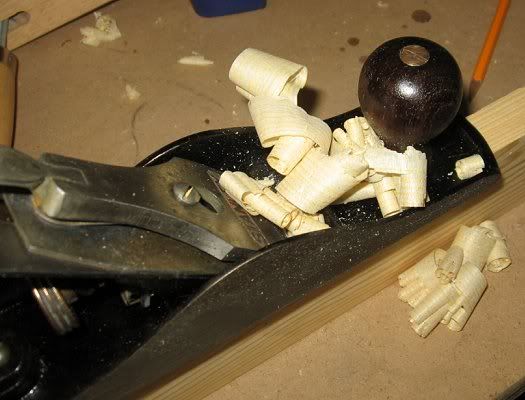 Anyway here the list:
Completely disassebled and lightly sanded. The rest of the rust came off with Electrolysis.
Jappaned where the black once was. That stuff is tough once baked on!
Sanded the wood then used BLO then shellac.
Flattened the sole, sides, frog, and chipbreaker.
Mildly cleaned all the brass.
Sharpened the blade to 8K with waterstones.
Cuts like a dream. I can read through the shavings.
I say good rescue…but too much time.
Comments welcome
---