well, didn't exactly meet the deadline on this project. my parents came home and I had two coats of primer on the walls, and no cabinet. but I would rather take some extra time and ensure it's nicely made than rush, make serious errors and have to buy another sheet or deviate from the original plan.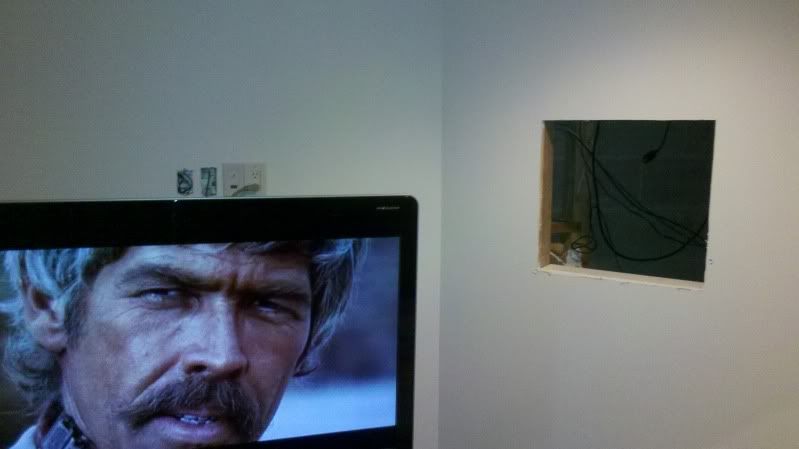 using an oak straight edge and a circular saw, I broke the 4×8 sheet down into manageable pieces, ripped and crosscut them to size, and machined a 3/4" wide 3/8" deep rabbets in the necessary locations. I edge taped the pieces with iron on maple edge banding. i'm very weary about using iron on edge banding, but this location should not get too hot . I have heard stories about people using toasters and kettles in their kitchen, and having the edge tapes peel.
the sides are rabbeted to accept the top, bottom and back, and the top and bottom are rabbeted to accept the back as well. I plan on gluing these joints together and tacking them with some brad nails, there really isnt enough material to warrant screwing them together.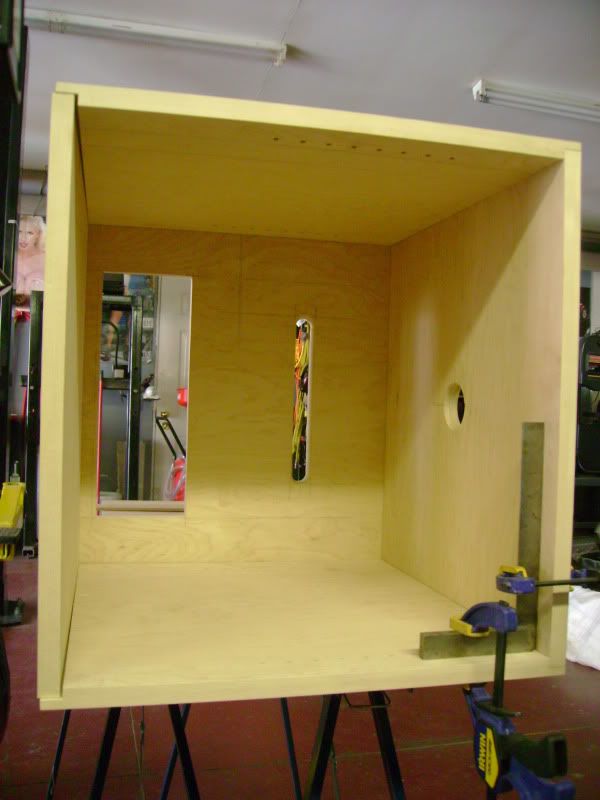 the cabinet is on it's right side in this photo. the hole is in the top.
the top has a 2 3/8" hole cut in the center to accommodate a puck light. the hole is located roughly 10 inches from each edge, so drilling it on the drill press was impossible. I cut this hole by drilling a 2 3/8" hole in a scrap piece with an adjustable spade bit. (these actually work very well if you turn down the drill press RPM and take your time cutting) Then I drilled a 2 inch hole in the center of the finished piece with a hole saw, centered the 2 3/8" hole around the rough 2" opening, and traced the 2 3/8" hole with a flush trim bit in a router.
I also made a quick adjustable shelf template with a scrap piece, and drilled the holes. I bought some grommets and pins for this project, during my last trip to Lee Valley. I plan on making a more professional, accurate and repeatable shelf hole jig as seen on the New Yankee Workshop, but for this job a quick template will suffice.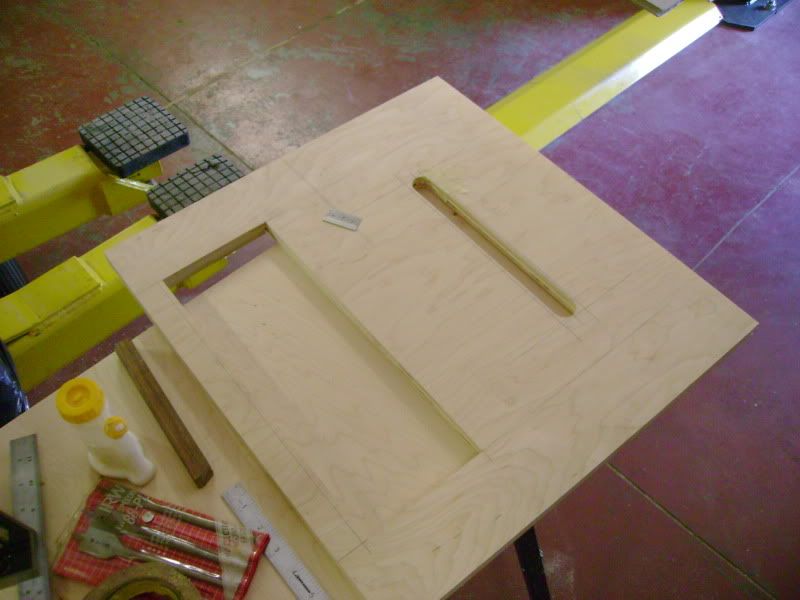 The back has more cut outs, made with the drill press and table saw, to allow for ventilation of the amp, as well as ease of wiring. Instead of having to slide the amp out of the box every time an adjustment needs to be made, I made the hole large enough to allow complete access to all the inputs/outputs, but small enough that the amp covers the edges. The narrow slit is 1 inch by 10 inches long. I'm going to make a pair of 1 1/2" standoffs and have a piece of maple behind that hole, so you still see woodgrain instead of a black void. I edge taped the inside of the square opening, and radius'd the slot opening. I will sand these very smooth so you do not risk cutting your hand wiring the system up.
Going to sand and finish these pieces tomorrow, assemble the cabinet tomorrow night if all goes well, and install soon as possible. I had some issues getting my table saw to cut square, which eventually led to loosening the trunnions and trying to hammer/adjust them into alignment. After a few hours of checking and re-checking with a caliper, the best I can do is within .010", it was originally .025". the blade does not run parallel with the mitre gauge grooves. I got this saw from a friend who was letting it waste and rust away in his garage. I spent 20~ hours cleaning, stripping, painting, lubing, and restoring the saw. The fence always binds, doesn't run true on it's guide rails (it should probably have bronze bushings or something for this type of design), and is seldom adjustable by hand; I end up using a rubber mallet, which is not exactly 'micro adjustment'.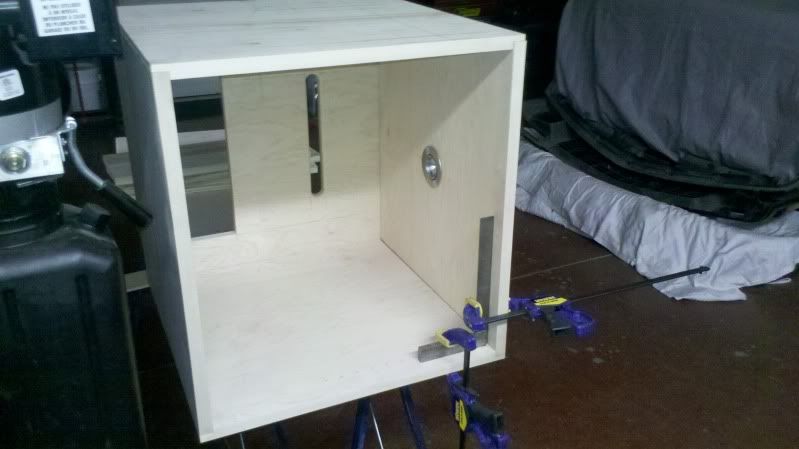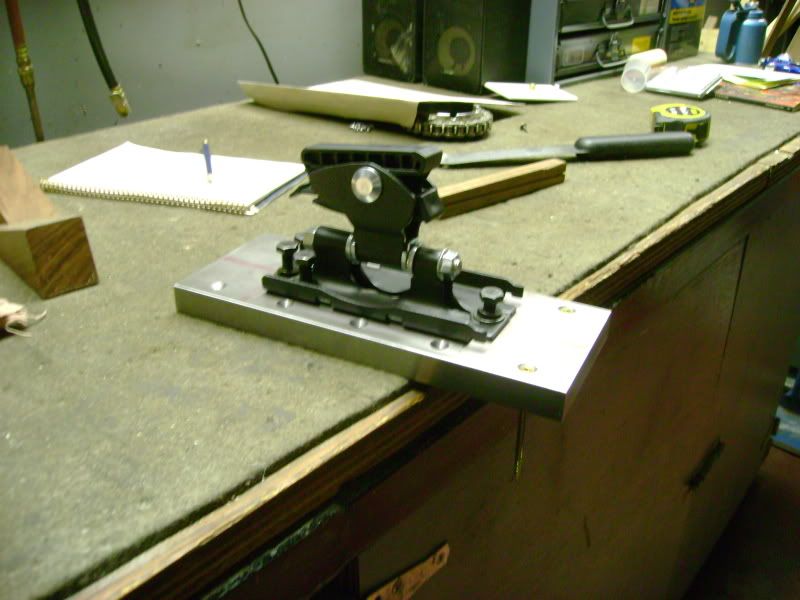 My brother arrived as I was writing this post with the bracket. It's a 3 inch wide 10 inch long 5/8" thick cold rolled steel plate. The original Sharp TV bracket is bolted to this plate, which has 10 countersunk holes for attaching to the wall. This plate weighs about, half as much as the television. Quite overkill, but that is his style. (Mike Holmes eat your heart out, if my brother built a house it would be a cube of machined steel)
by the mid point of a project, the tablesaw ends up looking like this..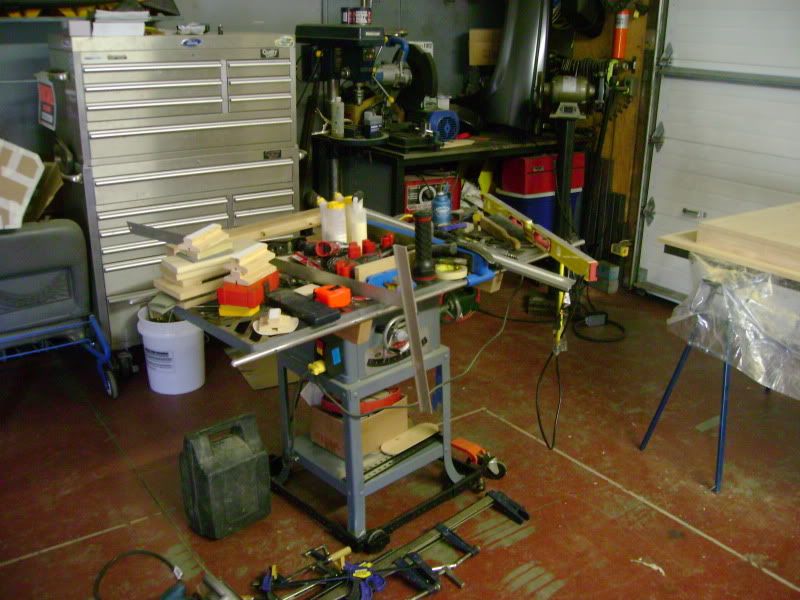 but I have also started working on my workbench top.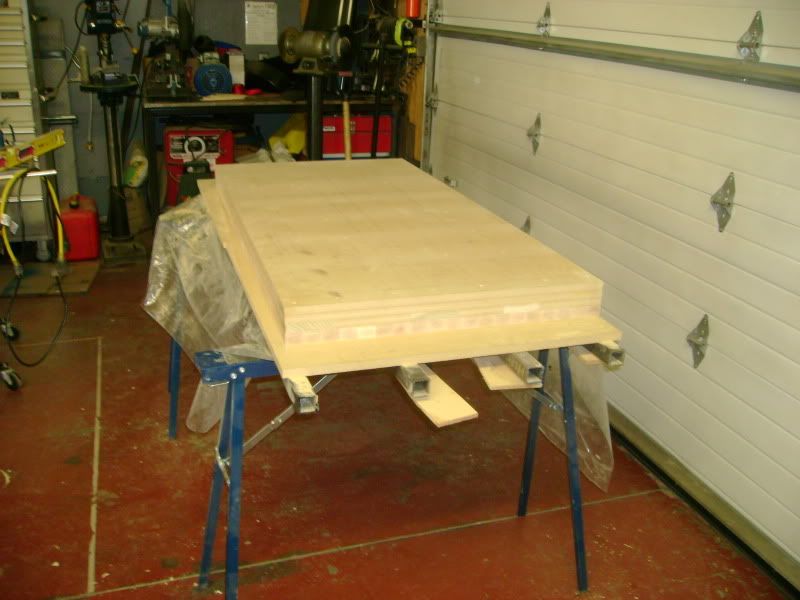 It's HEAVY.
---