my friend came over last night and fixed up the drywall for me, and got the first coat of mud on.
i could have probably tried doing this myself, it's a few patches and some mudding, but i wanted it to look professional and be done on time, and i just so happened to have a friend who does this for a living. i appreciate his help very much and facilitated him as best as i could. i have experience working on job sites as a labourer and cleaning up is a familiar task.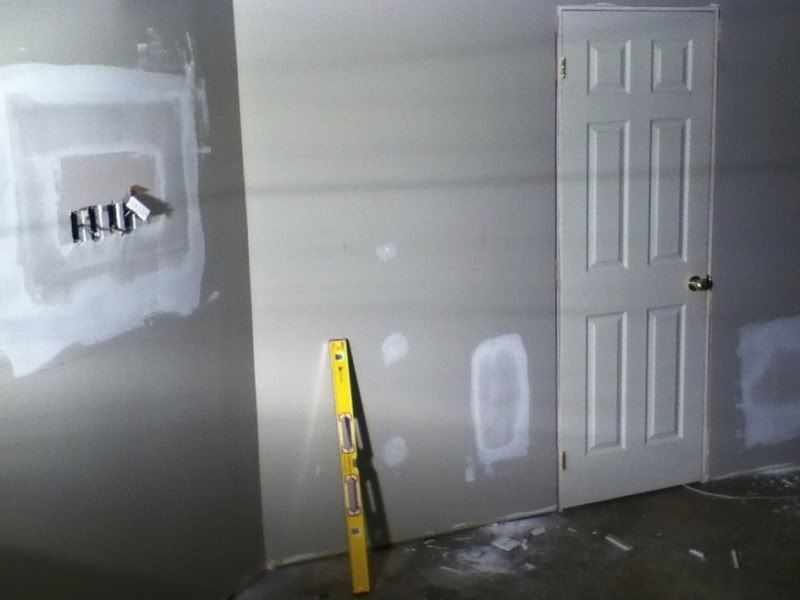 he's coming back tonight to sand, cut the opening and apply second coat of mud.
---