my parents took off to mexico for two weeks. it's a good place for em. anyways, i figured i'd surprise them upon their return.
my dad wants to hang his 52" sharp TV on the wall. so last thursday after they left for the airport, I took out an old drywall knife and started cutting away. I used tapcons to attach a length of 2×4 to the block wall. I covered that 2×4 with a thin piece, and then another full size 2×4 to make it flush with the front edge of the framing.
I had to move two studs further apart (4 inches~) to allow for a box to fit in between them. I fit an L-shaped 2×4 beam in between the studs to support the weight of the media box. all the wiring runs through the 2×4 wall into the utility room. I used a piece of 3/4" inside diameter flexible PVC conduit. Inside this conduit, an ethernet cable, a coax cable (just incase), HDMI cable, and speaker wire, for the center channel speaker. the HDMI plug was a bit too wide to fit through the conduit. i had to file down to the two sides of the plug so it'd fit through. if you can find it, i would suggest 1" inside diameter for future projects like this.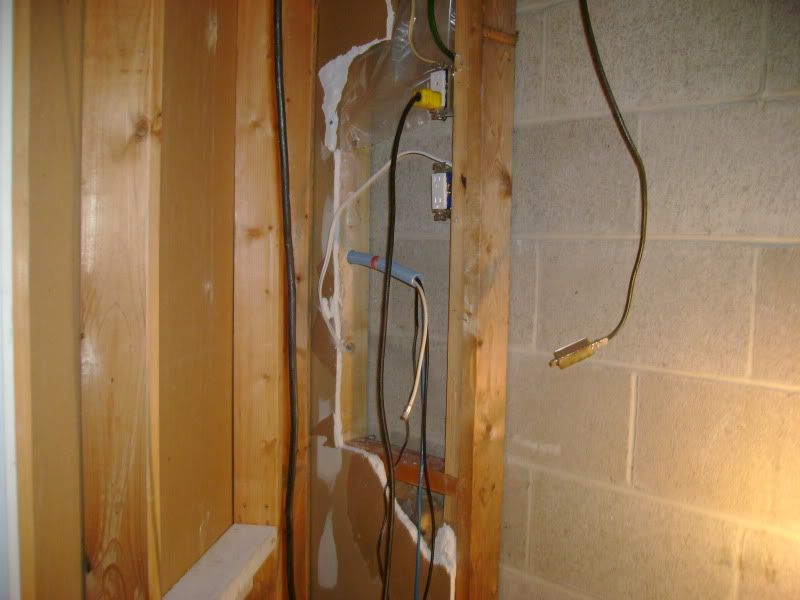 I don't have any experience with serious electrical stuff, so I called in a handyman. He added a receptacle in the utility room and relocated another one to behind the television mount. he is coming back to repair the drywall in a few days.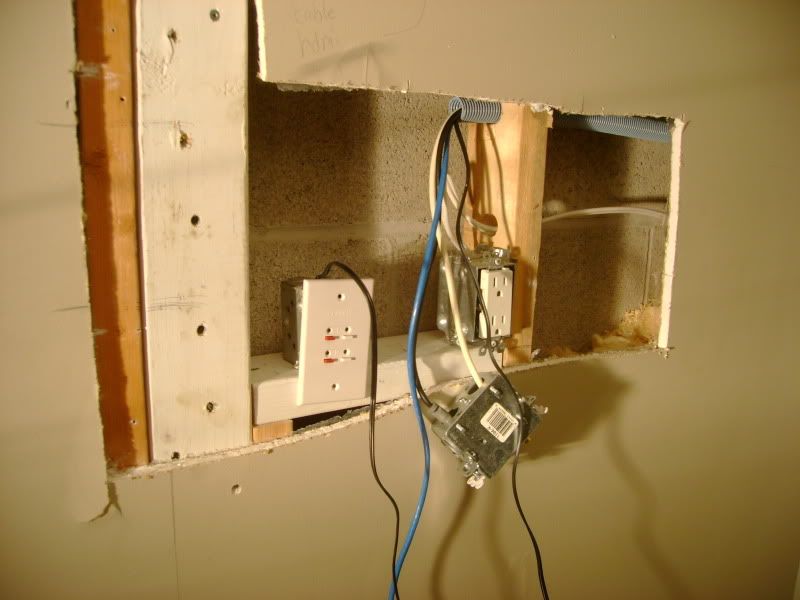 This is as far as I've gotten. I have a 3/4" sheet of maple plywood in the garage. I haven't made a concrete plan for the media cabinet itself yet.
will be cutting that sheet up soon though. parents come back this thursday!
---