---
Finally done!!! I had started this late Sept, but with a toddler and another on the way, time is hard to come by.
I'll give you the basics, but for a full recap (kinda) I will refer you to my blog .
The species are birch (just plain old paper birch) and walnut (most of which was castoff at the local yard Good buy) The dimensions are 81 1/2" long, 27 1/4"deep and 35 1/2" tall. The leg vise is supposed to resemble a lever cap.
I used Boatman53 chain drive on the vise leg. Awesome. I cannot say enough nice things about it. Easy to set up, easy to operate. Nice clean look. I like it a lot.
LJ widdle had the awesome idea for the anti-racking device. He has named it the Widdleracker and so it shall be called.
Just Danish oil on it for a finish, also advised by LJ's
I owe a lot of to LJ's on this one. I had received a lot of advice, motivation, support and ideas from the boys over at the smackdown thread. Red, Andy, Scott, Kevin just to name a few. Good peeps here. A big thanks to all.
If you have any other questions, please feel free to ask. !
Here is where we started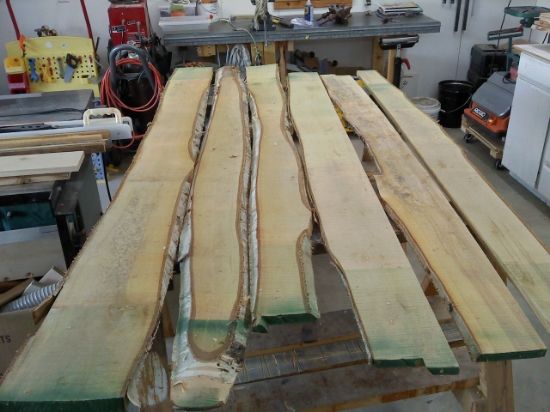 http://i1168.photobucket.com/albums/r500/Lewing7/Projects/Bench/1021131807.jpg!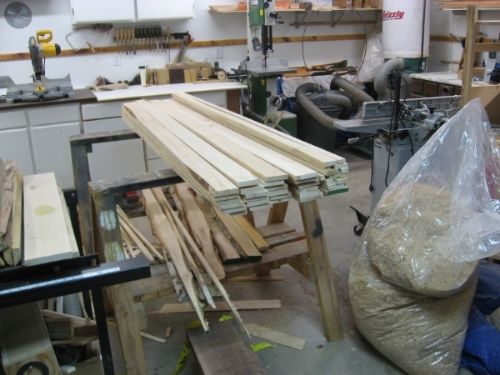 Weapons of choice for the tenons.
Got a little off in the glue up. I had planned to be 82" long. I am sure I will need that 1/2" someday….
P.S. birch loves to tear, even with a sharp blade. #4 with a back bevel was the only way to win that one. (sorry no pic of that event)
The Widdleracker
-- In theory there is no difference between theory and practice. In practice there is.
---
---
---
---