---
I've had this saw stored behind a bunch of things in my tool shed.
I hauled it out, & took some pictures of it today.
This is kind of handy, I can throw it in the back of my van, & wheel it all over the place.
I used this saw when I built my last deck at the cabin.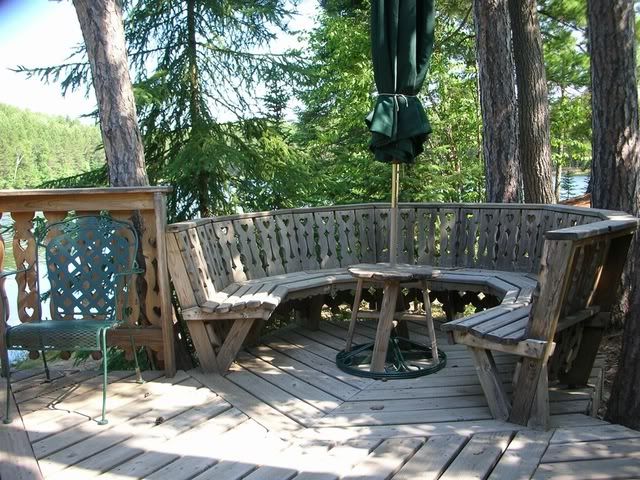 I incorporated the the factory saw extensions into the wooden table ends.
They slide into the wood, when I take it down for wheeling..
I used 5/4 birch for the table.
The steel frame is brazed together out of old overhead door runners.
The legs are 3/4" conduit.
Old lawn mower wheels.
-- -** You are never to old to set another goal or to dream a new dream ****************** Dick, & Barb Cain, Hibbing, MN. http://www.woodcarvingillustrated.com/gallery/member.php?uid=3627&protype=1
---
---
---
---