---
I saw one of these online and wanted to try it. The stripes are maple and cherry..the union is purpleheart. I learned a lot about the flag when researching the proportions of the different elements. Once I decided on the width of the stripes, everything else is a percentage of that dimension.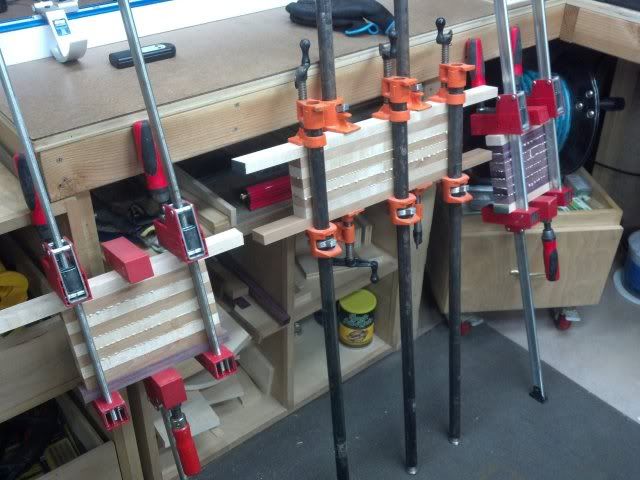 I left the outside stripes and pieces of the union slightly oversize so I could joint everything as it went together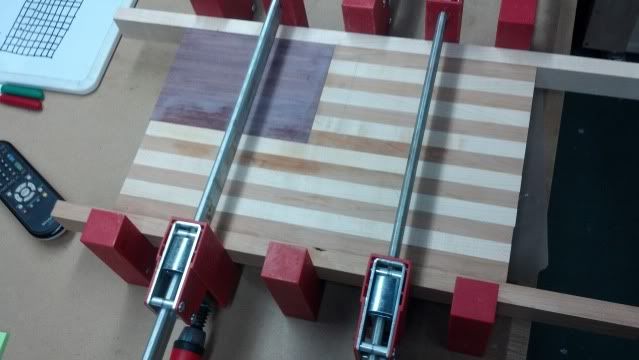 Witness marks for flattening in my drum sander…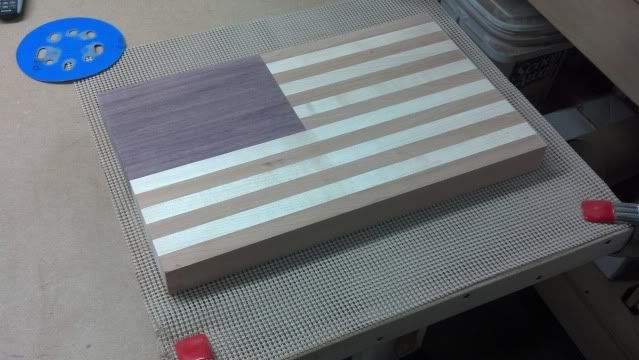 Getting it's mineral oil bath…

I did shave a bit off the length ( that is called the "Fly") of the flag..by the proportion guide it should have been a little longer, but it didn't look right to me for a cutting board. I pondered a lot of different ways to do the stars..hand inlays, paint, dye, mortised squares or circles. Everything I could think of either wouldn't work with a cutting board, or was way too tedious and time consuming. I think it looks good just the way it is..there's no mistaking what it is! Next one I think i will try using Redheart and Maple for the stripes…but I think I will stick with Purpleheart for the union..it looks pretty close to blue. I was thinking after I routed the edges that A: I should have left the outside edges a little large because the round over makes them look undersized, and B: maybe I should have just left them square edged, with a slight break. Oh well, learn as you go..the friend I made it for loves it so thats all that matters in the end!
For anyone interested, here is a link to the US Flag Specifications
-- http://www.facebook.com/pages/DSO-Designs/297237806954248
---
---
---
---