---
Seeing as I have no power and the temps in the house are in the mid to upper 40's, I figure I have time to post my most recent completed project. This is the first piece of furniture I've ever made, and it was all done with salvaged, rough cut lumber.
The top is 4/4 pine and the base is Poplar. There are no screws or nails holding it together. Only wood joinery and glue. I've never made mortise and tenon joints before and whatever joint I used on the top support stretcher so I'm quite proud of myself. The top is removable and is held in place with 7/16" dowels.
I finished the base with several coats of danish oil then sprayed with Deft spray laquer. The top is stained Cabot Smoked Paprika, then rattle canned Ace poly follwed by several coats of paste wax. I won't ever use the spray poly again, what a pain.
Overall size of the top is 27"x42"x1" and the whole thing stands 30" high.
Things I need to learn is how to reduce tear out when drilling or chiseling, better finishing techniqes and more wood joinery. I just scratched my head and figured it out as I went. I've also been watching Steve Ramsey, Marc Spagnuolo, and many others YouTube builders for a long time now.
Thanks for looking. I hope the power comes back soon so I can finish my next two projects. A maple cutting board with walnut breadboard ends and a desk similar to what I made for a friends daughter.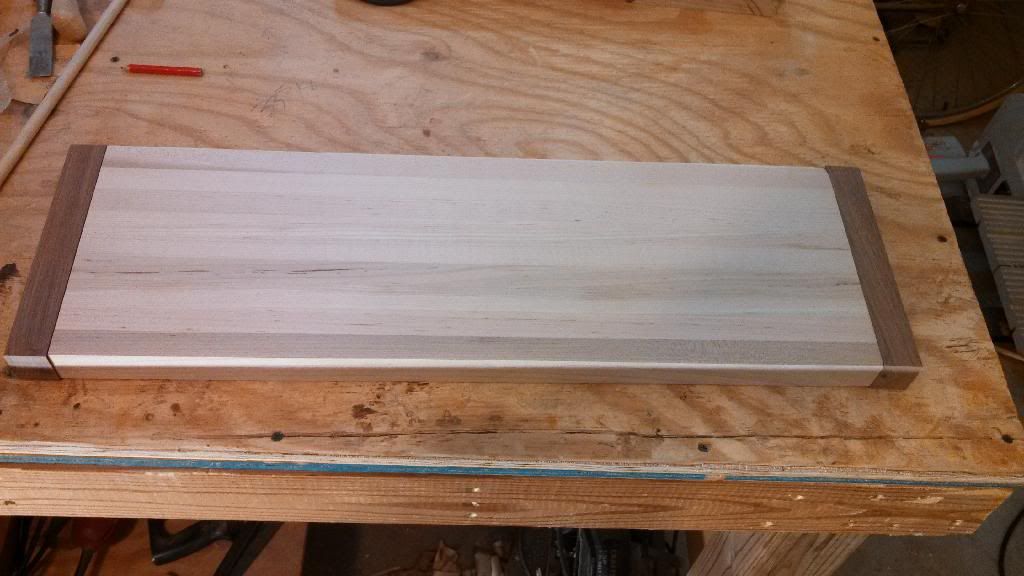 -- I am what they call a "rookie".
---
---
---
---