---
Here's one of my first high-end pens, actually my second.
The pen kit is a Majestic in Rodium and Black Titanium and the wood is Irish Bog Oak (IBO). If you're not familiar with IBO, or bog wood there's a decent article here.
Basically the wood has been preserved in peat bogs, sometimes for thousands of years. The acids in the bog give it the gorgeous deep-brown color. There's a similar wood from New Zealand, Ancient Kauri, that carbon-dating places at 30,000-50,000 years old! Once these bog-woods are dried out they are still very workable.
My "learning experience" for this pen was improving my finish. I haven't been pleased with the durability of my finish so this is finished with CA/BLO and shined with finishing wax.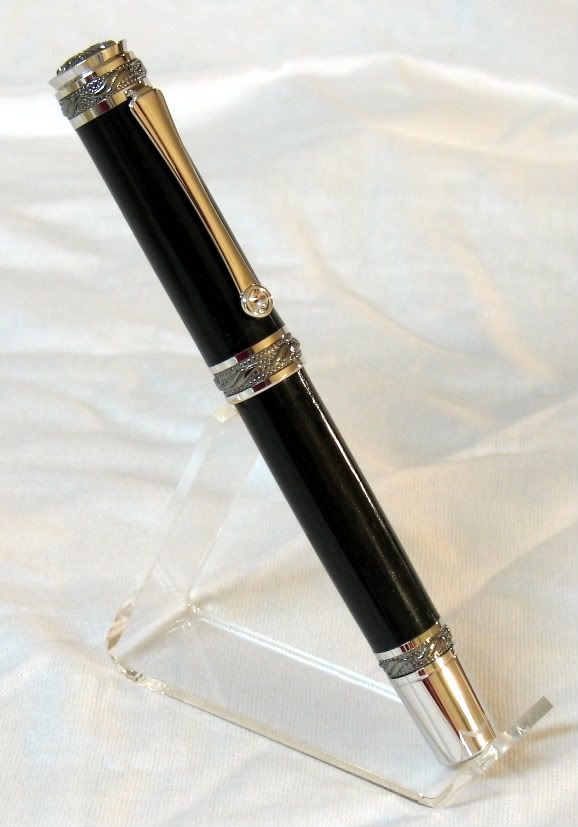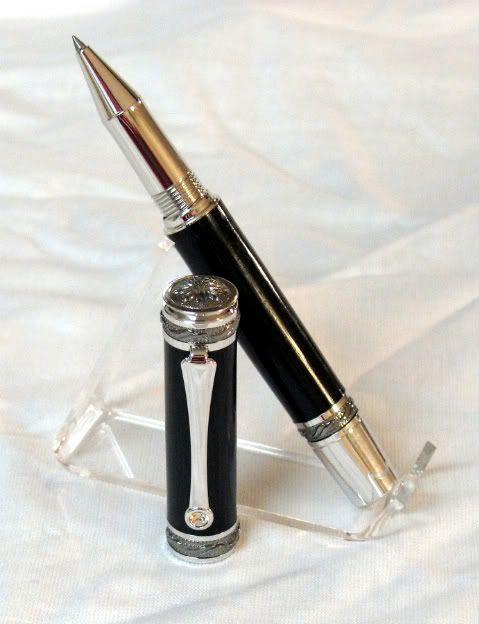 -- Tim D. - Woodstock, GA
---
---
---
---