---
Here's a couple of saw benches I built using plans by Chris Schwarz. I was drawn to this design because of how solid they looked. Other than having a more suitable means of using my hand saws, I'm sure these will double as stands for furniture builds and heavy casework.
Cheap and easy to make. I used three southern yellow pine 2×10x10s, and oak dowels for pegs. All of which cost around $40. SYP is more dense than other pines, but still very easy to work with hand tools. I really enjoyed working with it, but I don't think I would make furniture out of that stuff. Little too soft for me.
I milled the mortise and tenon joints with a dado blade. Most of the rest was done with hand tools. Finished with a couple coats of blonde shellac.
Some pics of the build: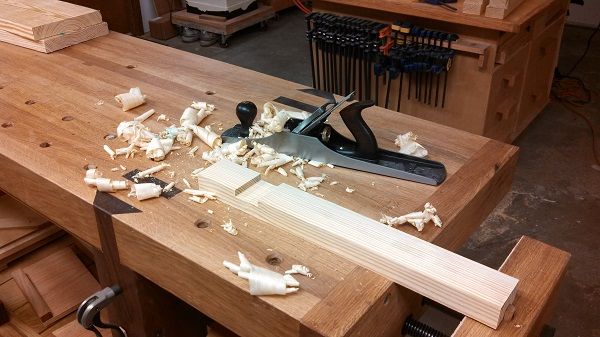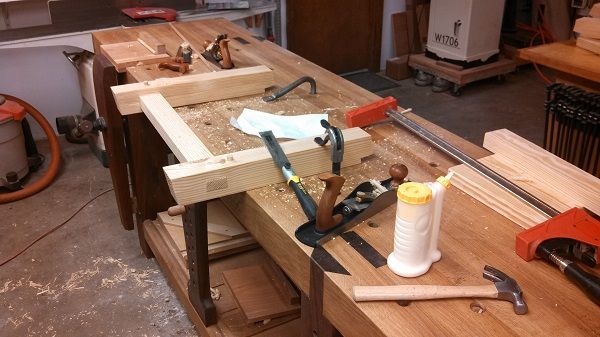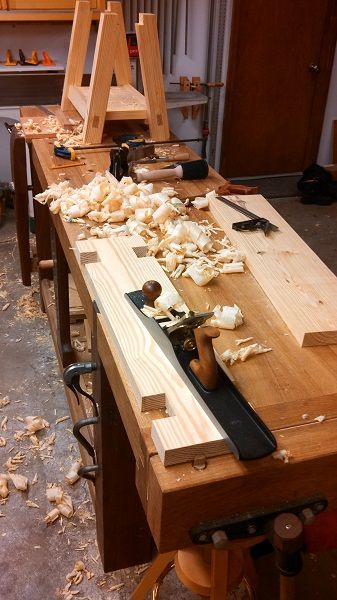 -
Build some if you haven't already. They're fun.
Take care, Red
-- "At the end of the day, try and make it beautiful....because the world is full of ugly." Konrad Sauer
---
---
---
---