---
The roofers will be here next weekend but other than that Casa de Doggie is done. The inside dimensions are 24W x 39L x 30H.
The general geometry and recommended sizing were taken from this site:
http://tidewaterkc.org/projects/insulated_dog_house.htm
Walls, floor, and roof have 3/4" MDO on the outside, 2" styro, then 7/16" OSB on the inside with a torsion box of sorts internally with 3/4" MDO gridding and the styro packed into the grid spaces. Here's some shots of the floor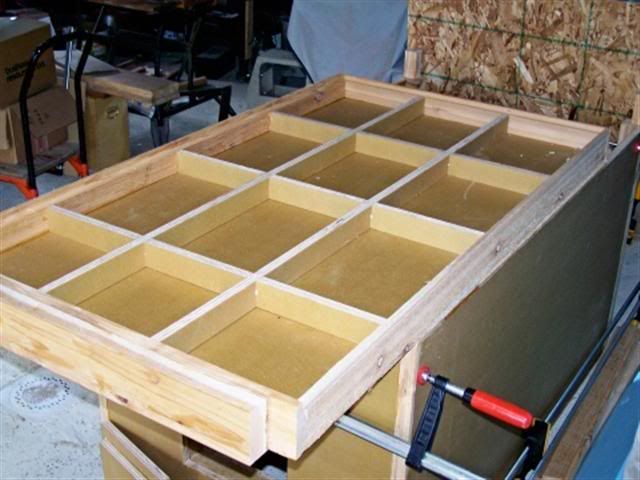 On the front and rear walls the grid spacing was layed out to get the opening and rear window holes where I wanted them.
And no dog house would be complete without a couple hand cut dogtails.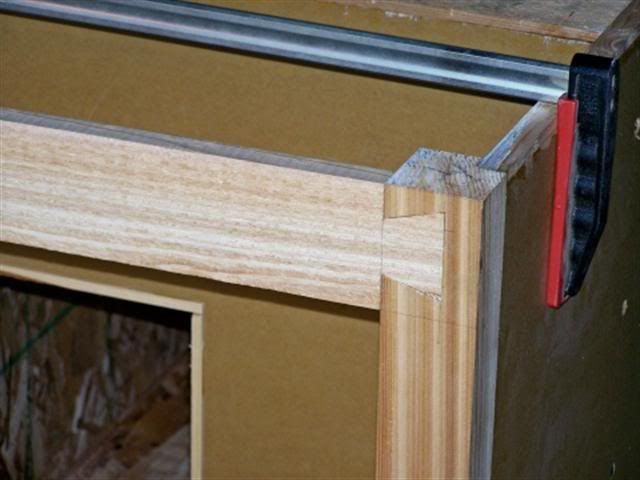 8 pieces make up the house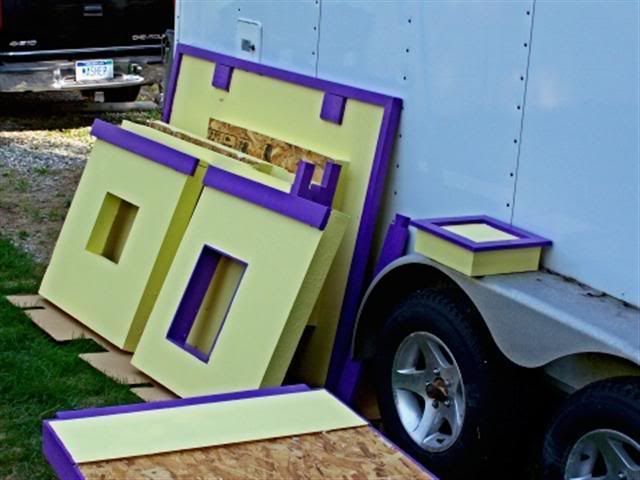 and 32 screws later it looks like this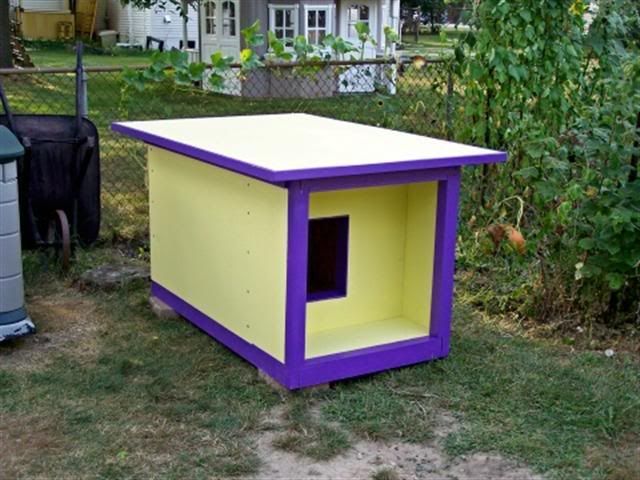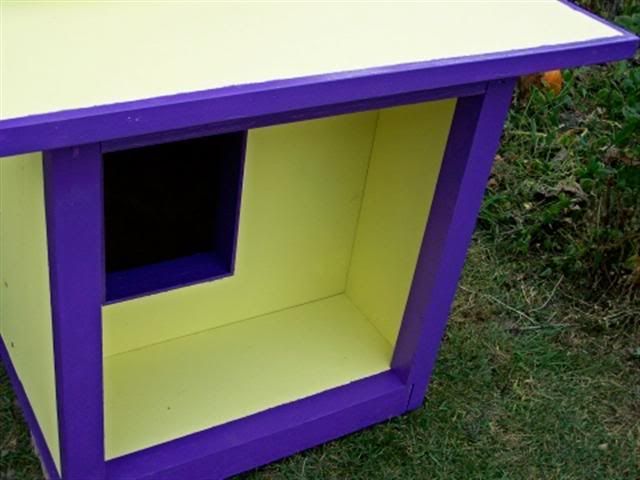 The back wall window is for air circulation during the summer if rain comes up. During cold weather it's plugged up with the small square insert.

Multiple Choice Quiz (this will be on the Final Exam BTW):
The color scheme was inspired by:
A) Dunno? The builder is color blind
B) Nearby yard flowers of the same color
C) A recent spread in Better Bordellos and Gardens
D) Barney and SpongeBob were trying to break in, got attacked by the dog, and bled all over her house while fleeing the scene
E) All of the Above
Standard Legal Disclaimer: No tools were harmed during the making of this doghouse
-- Use the fence Luke
---
---
---
---