---
My son has a 1965 VW Bus that he is restoring. Last spring he asked me if I could build some seats for the rear of the bus and upholster them. Since I taught myself how to do some upholstery work when I recently restored a 1961 Lonestar boat I said ok I'd give it a go. He is very creative and came up with the License Plates covering the seat bases. I think it turned out pretty good.
He bought some seats out of an old camper bus and we started from there. It had one jump seat so I built another to match.

Made the first seat Plate!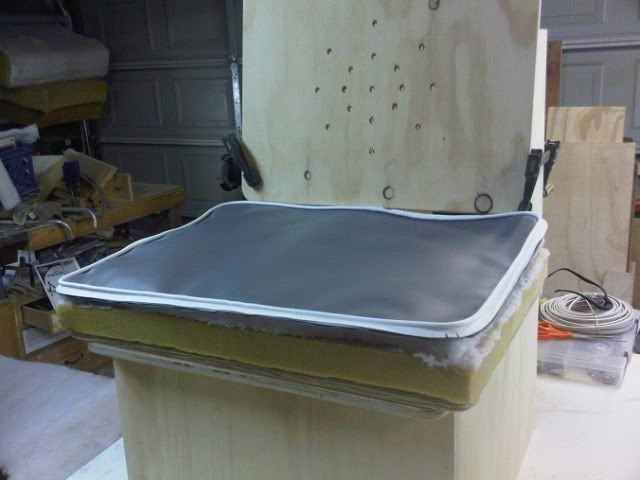 Jump Seat 1 Done!
Fold Down Bench Seat Wood Working Done!
Begin making the big cushions for the Fold down Bench seat both bottom and Back!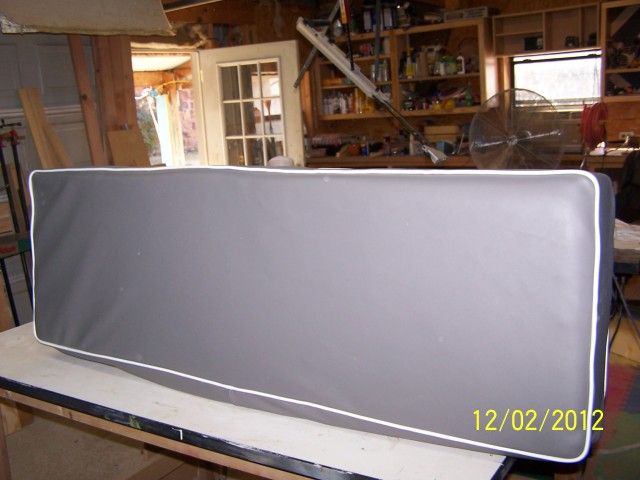 Bench Seat Done and Looking Good!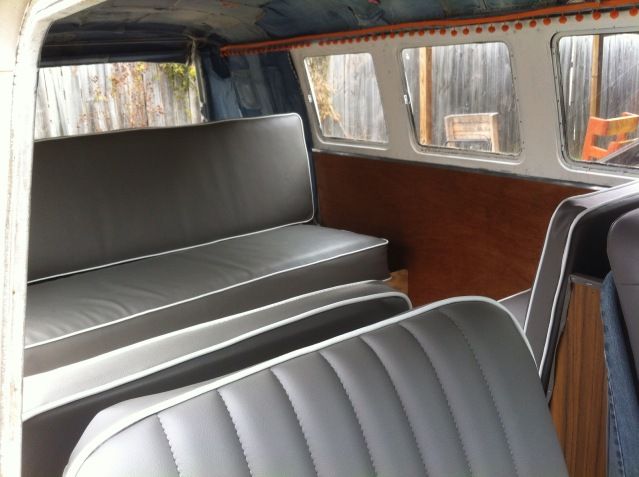 Time to start on the Up front Bucket Seats. That Nasty Green has Got to GO!!!!
Now THAT"S more like it!!!!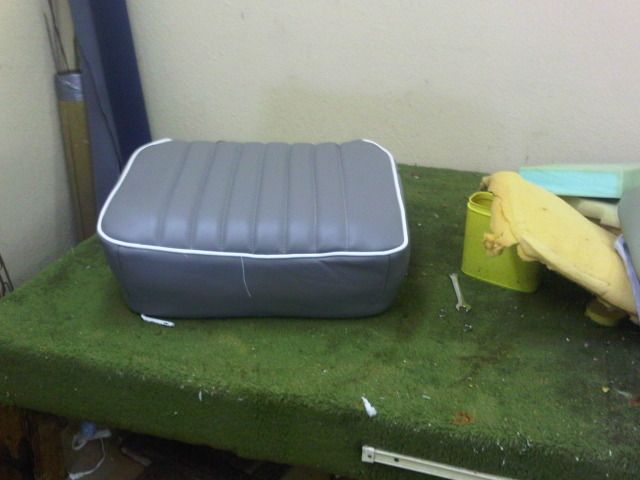 It's good to have friends! My home machine would not do a good job of sewing pleats in the heavy vinyl. I made a friend when restoring my boat and he started an upholstery business a bought a heavy duty upholstery machine. I drove to Arkansas to visit for 3 days and took the vinyl along with me to sew the pleats. As you can see it worked great!!!
Front Buckets Done!!!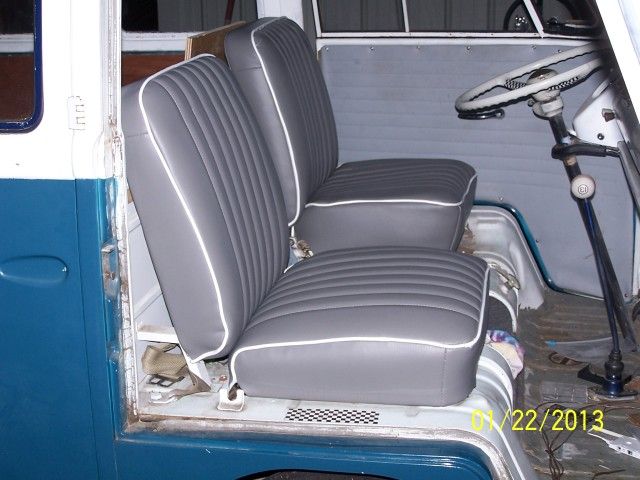 Here she is all done. It's far from being a Professional Job but a lot better than what it was. He's taken it camping with his son and said it worked out great and was very comfortable. I really like the License plates and the B/W floor. For a 65' I think she's a Beaut' Had a lot of fun working with my son and Grandson on this project. Wouldn't have traded this time for anything!!!!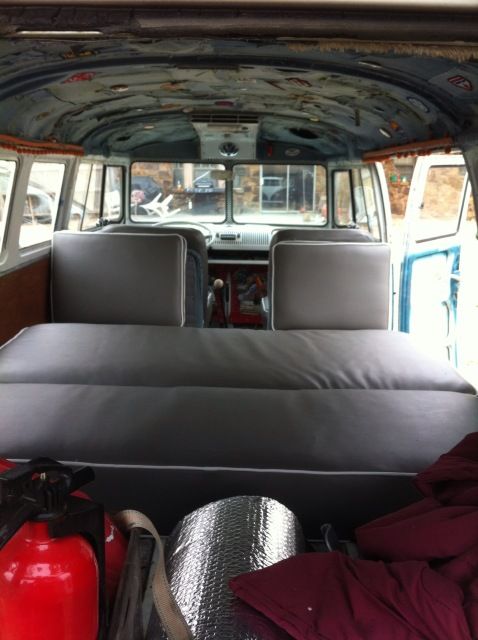 -- Still got all my Fingers!!!
---
---
---
---