---
I recently adopted a brother and sister pair of golden retrievers. They were given up for adoption at age 8 due to the owner having to go to assisted living. I recently lost my Golden Sadie(my avatar) to lymphoma and we fell in love with these two the minute we met. I made this feeder..based on a design I do for a single dog version. This one is made from Hickory, and finished with General Seal A Cell, and 7 coats of wipe on gloss poly.
Panels in the clamps..

My circle cutting jig mounted on my DeWalt trim sized router, with the plunge base..I use an upcut spiral plunge bit..This jig works excellent, and the dust collector adapter for this router gets 98% of all the dust/chips

Top all routed..

Using a template and a template router bit I do the curves on the legs..

Pocket screw holes for assembly..

Springing the curve for the back piece..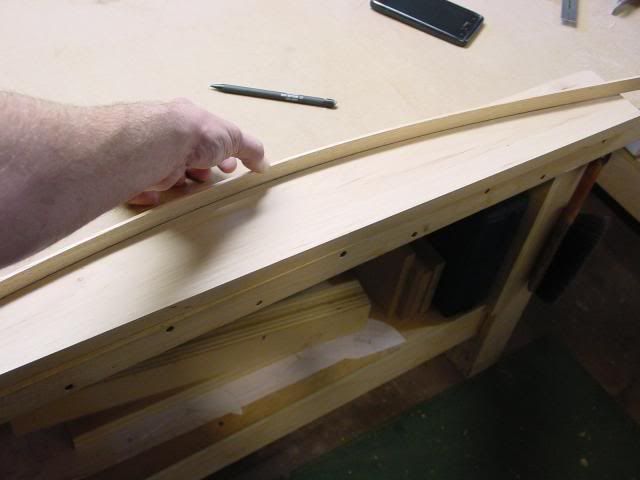 Using the cutoff as a clamping jig to attach the back piece..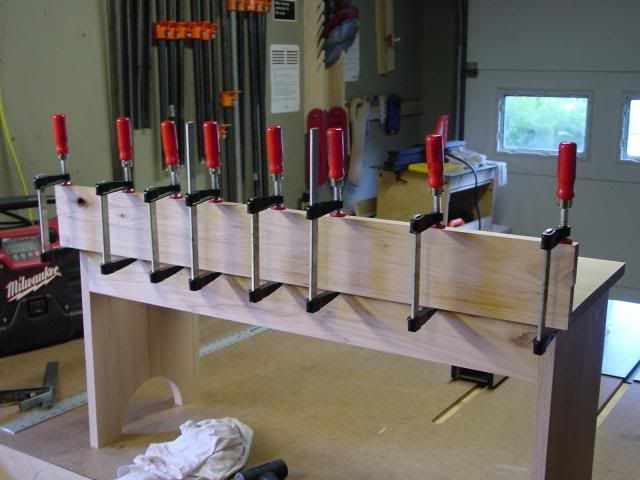 Freshly Finished..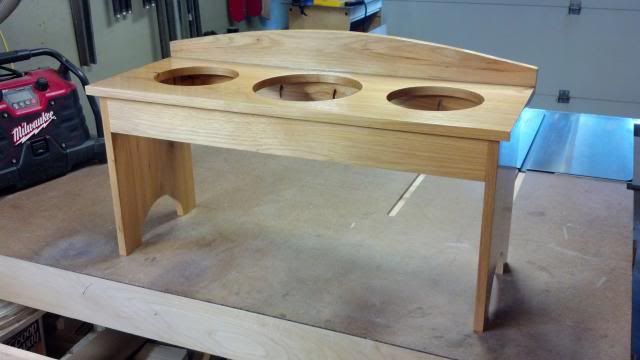 The clients approve!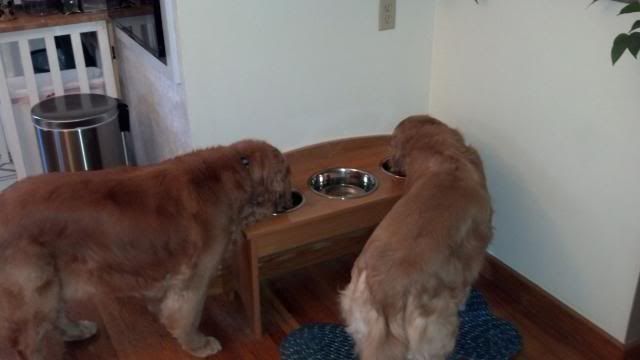 -- http://www.facebook.com/pages/DSO-Designs/297237806954248
---
---
---
---