---
This is an old project, that I completed back in 2005.
Total expenses was no more than $400
Many-a-coin was spent during my childhood, in various Arcade machines. I considered buying my own machine when I came of age, but since original parts is a large investment, I was afraid I might grow tired quickly of playing the same game over and over. Then I stumbled upon a site called "Build your own Arcade Controls", and I knew what I had to do.
For those who doesn't know: MAME is a PC program, that lets your PC act like it´s an old Arcade machine. Adding more games to it is fast, easy and most important: free!
The parts:


For ease of transportation, I built it in three parts, that can be dismantled again.
Assembly: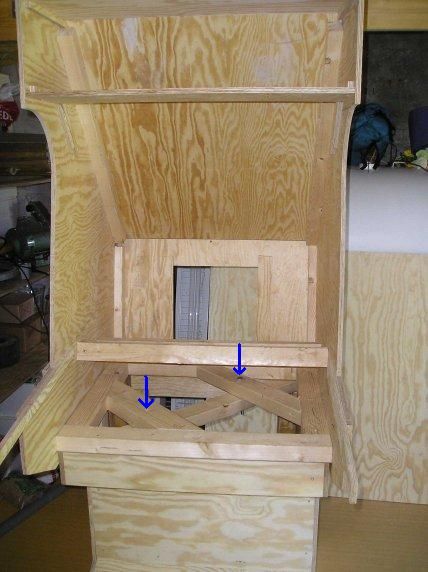 2 bolts, to hold everything together.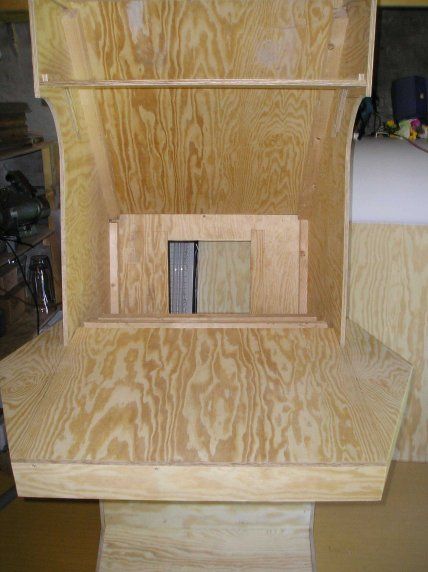 Access to the back of the machine where the TV and Computer cables is located is necessary.
Control Panel layout: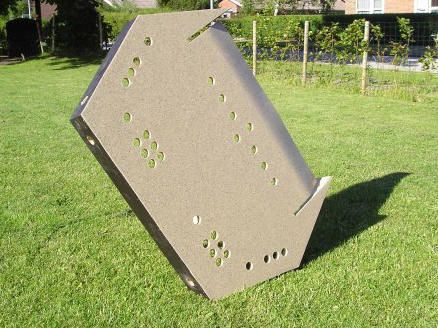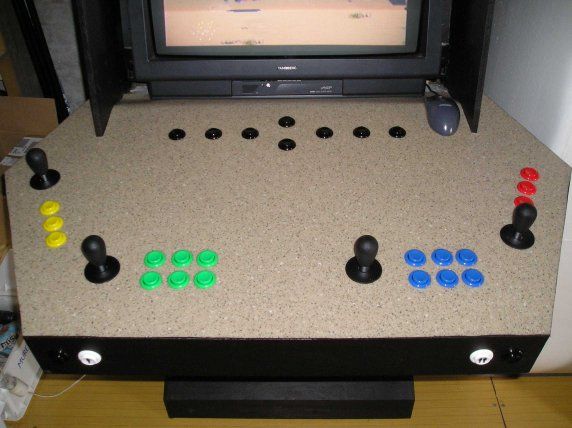 Just floor vinyl glued on top of the plywood, before I drilled the holes for the electronics

Connecting all the buttons to the I-PAC4 keyboard Interface

The heart of the machine is my old PC with Windows XP installed.

Back in 2005 we had something called "CD-roms" and they were the primary means for moving data from computer to computer.
2013

Today we live in another house, and I no longer have my old great man shed. I have to make due with sharing the playroom with the washing machine, freezer and general storage stuff.
Hmmm…. I might have to build my own shed again somewhere someday? :-)
Hope you enjoy
-- I doubt, therefore I might be
---
---
---
---