---
Made from Quartersawn White Oak. Hand Cut Mortises, Doweled and Keyed Tenons, Legs feature Quartersawn Oak on all four sides via the magic of Veneer.
Finish
All applied by hand.
Base: Ammonia Fuming, 3 Coats Amber Shellac, Howards Walnut Wax
Top: Ammonia Fuming, 3 Coats De-Waxed Shellac, 3 Coats Minwax Wipe-On Poly, Howards Walnut Wax
It is very difficult to photograph a table this large!
More Detail Shots

Assembly
Our old table.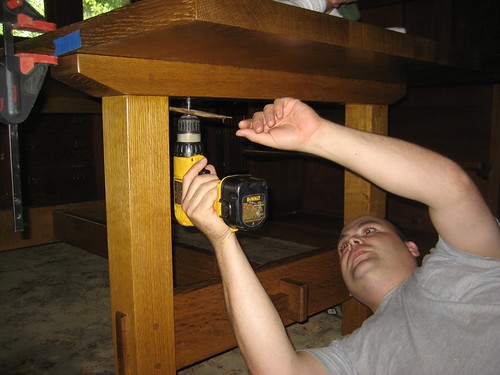 -- -John "Do I have to keep typing a smiley? Just assume it's a joke."
---
---
---
---