---
Here is router plane #2. It is based on the $5 router plane from Popular Woodworking magazine.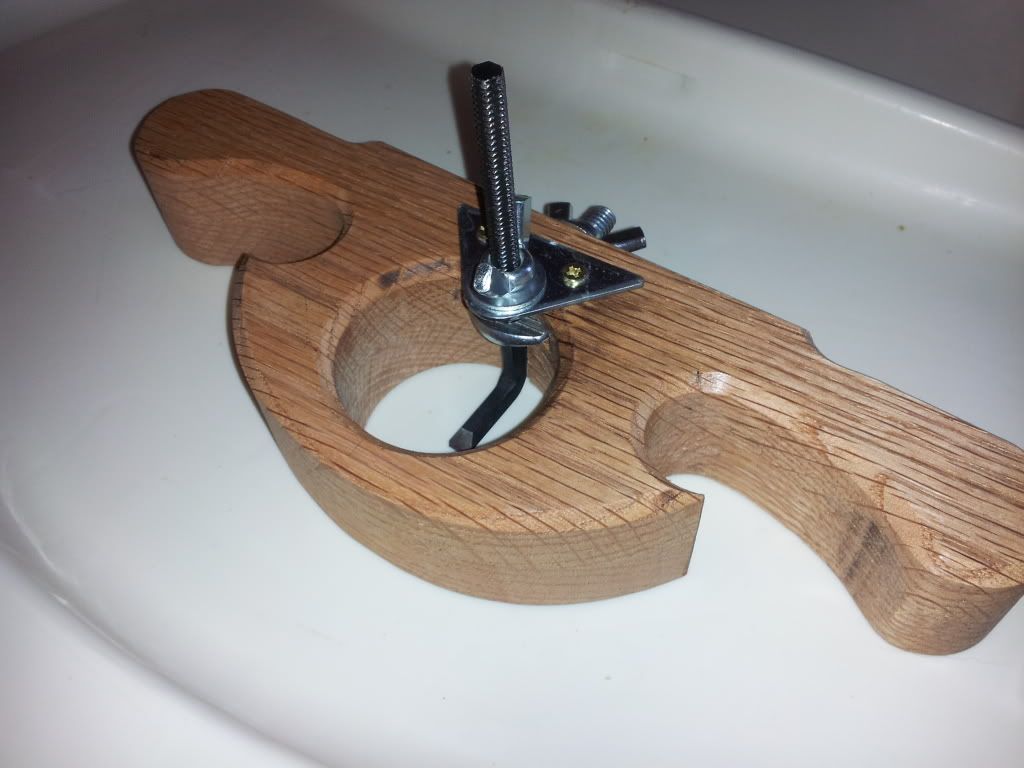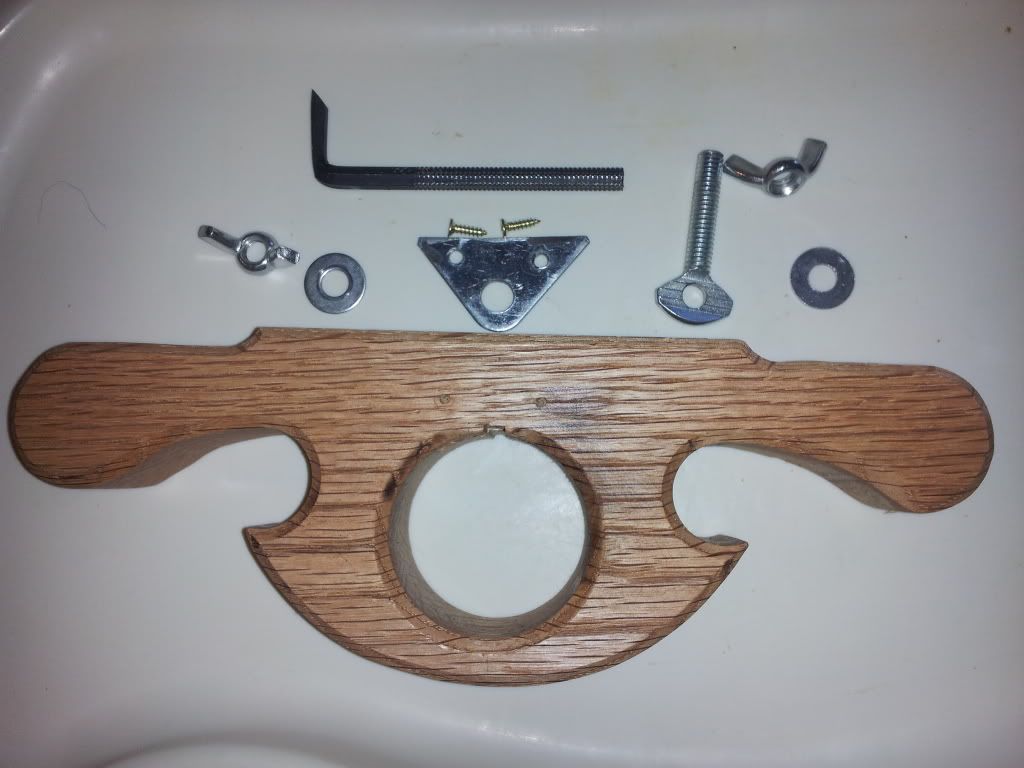 I added my own little twist by threading the top 3/4 of the hex key with a 5/16 die. I added a small plate, washer and wing nut to create a depth adjustment knob.
You can't see it but since I didn't have a file small enough to make a hex hole in the head of the thumbscrew that holds the cutter, I chiseled out a small dado that runs vertically and holds the hex cutter upright. It just gives it a little more support to keep it 90 degrees to the surface.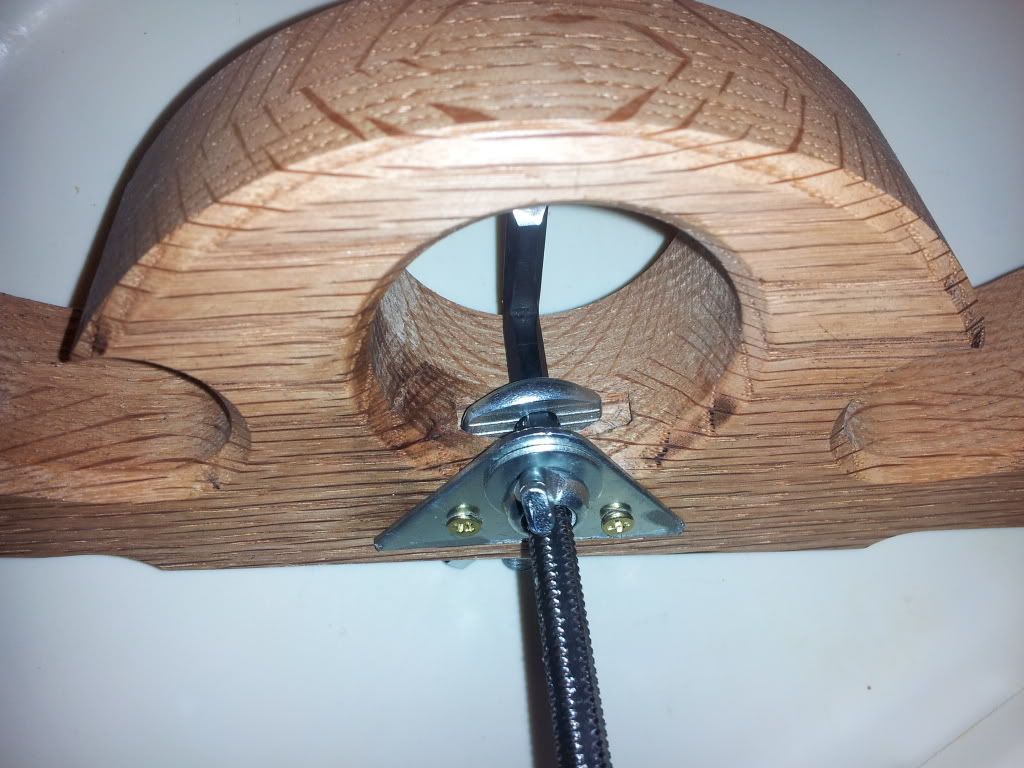 Thanks for looking.
---
---
---
---