---
This is my $0.75 router plane. I used a chunk of hard maple I had lying around for the body. The handles are extra plane handles I had replaced. I used 4"? 1/4-20 bolts that screwed in to holes that were tapped directly into the maple. The blade is made from an extra allen wrench I had lying around I ground it down and sharpened it.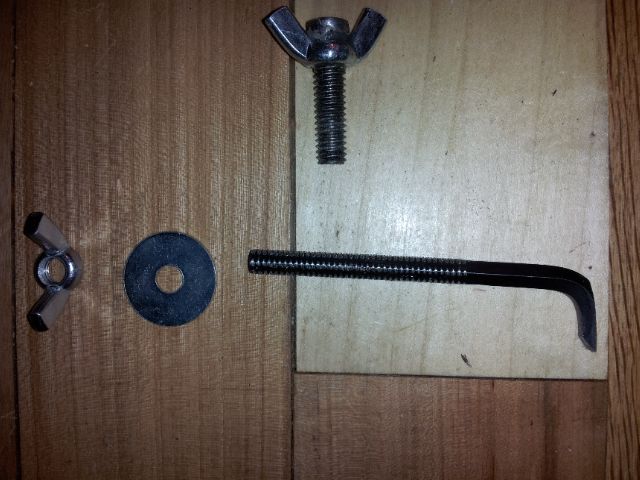 In order to have some sort of depth adjustment I simply took a 5/16 die and threaded the 6 edges of the allen wrench. I wasn't sure that it would have enough meat for the threads but it works just fine and was simple to do. The $.75 was spent on the wing nuts.

At the rear I drilled and tapped 2 holes. The top hole is for a 5/16 bolt that I ground the head down on and then epoxied a wing nut to it. This bolt hold the blade tight to the plane body once the proper depth is set. The second 5/16 bolt is an adjustment to keep the blade parallel in the hole. I needed this because the hole is oversized. I wanted to be able to put different sized blades in the body. It works great. Here's a test cut crossgrain in a piece of 2 by I had laying around.

---
---
---
---