---
I love my new Roubo bench but at 34 1/2" it is made for hand planing. Thus I made Moxon Vise /Bench on a bench. At 7 1/2" it brings the work surface up to a very comfortable 42". It basically serves as a joinery bench.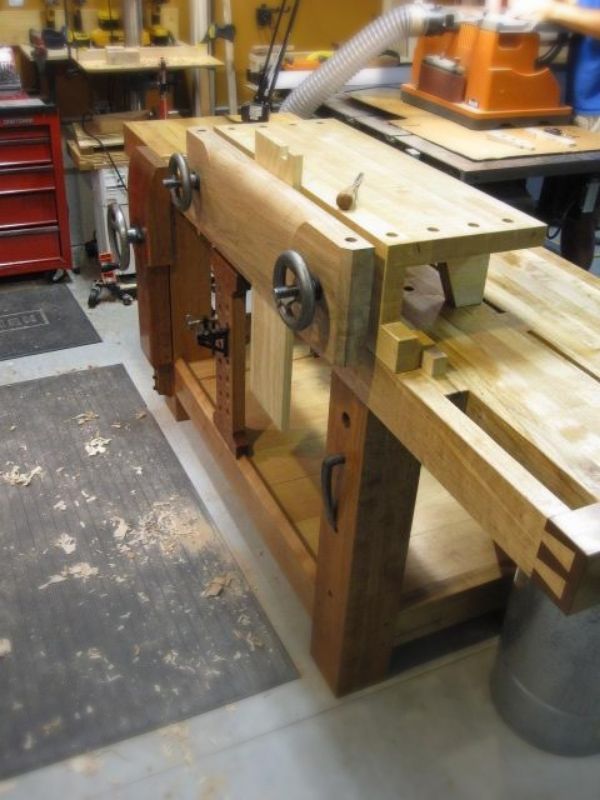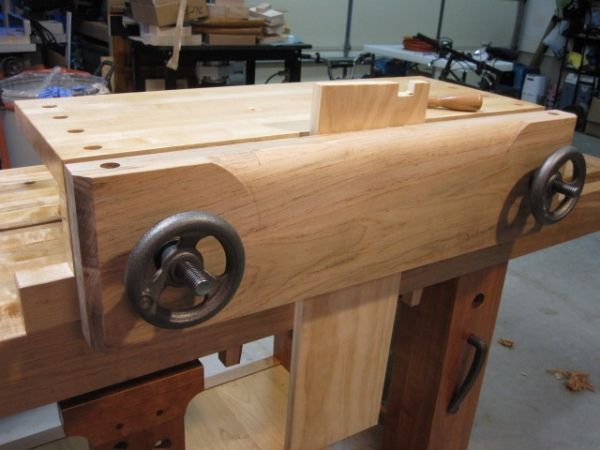 It is made from a hard maple dinette table that a friend was throwing out. THe front jaw is laminated soft maple from the bench build.
I made a round over type bevel on the front jaw to kind of match mt leg vise chop. I also fashioned a curved stop to the bevel to echo the lines of the hand wheel.
Some may object to putting a bevel on the front jaw. However, I still have 1 1/4" of flat surface for registration.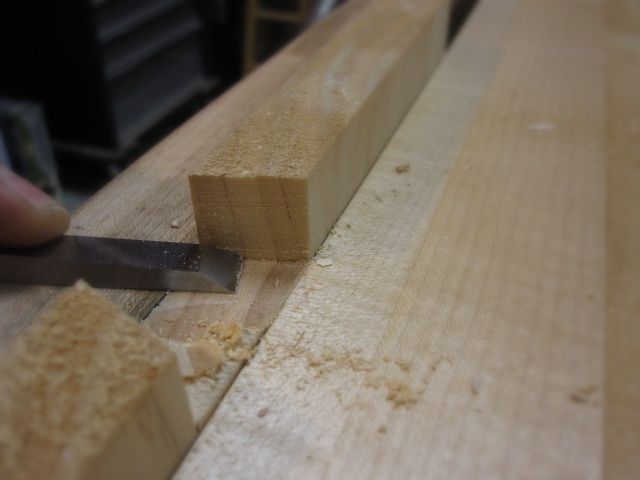 Thanks for looking and here is the blog on the design and construction of this awesome bench accessory.
-- "It's only wood. Use it." - Smitty || Instagram - out_of_focus1.618
---
---
---
---